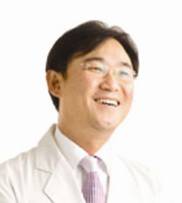 Baik Yonggwan, M.D., Ph.D.
Director
Gangbuk IJH Dermatology
Seoul, Korea
■ e-mail: drbaik@hanmail.net
■ Website: www.ljh.co.kr
[Academic background & Professional occupations]
1998 M.A college of Medicine Hallym unversity
2002 Completed the highest level, Graduate school of Public Health, Yonsei University
[Published Articles]
A study on the CD34 expression of cutaneous benign and malignant vascular tumors.
The study of the clinical and histopathological features of pilomatricoma.
Burn and scars after using medical devices in beauty shop.
[Membership in professional organizations]
A member of Korean Dermatological Association
A member of the Korean hair research society
A member of the Korean Society for laser medicine and surgery
A member of the Korean Society for Aesthetics and Cosmetology
A member of the Korean society of aesthetics surgery