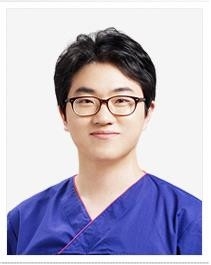 Jung Haejin, M.D.
Director
4ever Plastic Surgery & Skin Clinic, Seoul Korea
People are always interested in new ways of skin care. Skin troubles caused by various factors can damage one's first impression, affect interpersonal relationships and lower confidence. A new peeling procedure called 'Fox Peel' effectively improves skin troubles. Fox Peel consists of three peeling procedures followed by vitamins and oxygen programs for enhancing anti-oxidative action of the skin and quickly clear skin troubles.
First program is the Acless program which tackles pores and breakouts. It brings a clearer skin tone for combination, trouble-prone and oily skin types. With the base of polyglutamic solution, it relaxes the skin during and after treatment. As a single or combined with PDT, it effectively reduces keratin, pores, inhibits sebum and clears away breakouts.
Second, Melaless program tackles pigments for whitening effect. It effectively whitens the skin tone and reduces pigmentation. It soothes the skin and the peeling agent infiltrates into the skin to clarify the skin tone. It also has anti-aging effects, brings extra sheen to the skin by enhancing water content and clarifies the skin tone. It can be used in sensitive skin types and can be combined with Laser toning for enhanced benefits.
The third is Ageless program which increases skin elasticity and removes wrinkles. It uses an innovative cream-type peeling solution and improves the sagging and dried skin and prevents aging signs. It also improves the skin texture, elasticity, hydration and coloration immediately after treatment. Long-term effect is maintained through higher water content, and natural exfoliation. It uses rich polyphenol substances to strengthen the skin health. Combination with RF or ultrasound therapies can enhance efficacy.
The treatment duration of Fox Peel is 10-15 minutes. It is painless and causes little downtime due to non-abrasive peeling. Make-up or cleansing is possible immediately after treatment. Skin types with combined troubles such as acne, and aging, etc. can benefit quickly from this structured program.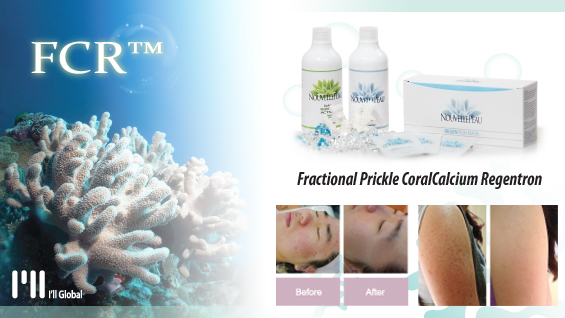 [Advertisement] FCR® (Fractional Prickle CoralCalcium Regentron) – Manufacturer: (www.illglobal.com)]
-To be continued-