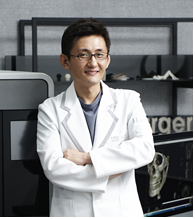 Dr. Jung-whan Baek (H Plastic Surgery)
First, let us take a look at the case with indentation and overcorrection following zygoma reduction surgery. This case also presented non-union.

Image 1-1. The left Image shows a 45° indentation of the zygoma following reduction surgery. The right shows reconstruction using 3D Fit PMMA implant.

Image 1-2. Diagonal 3D CT before and after reconstruction.
The left before-reconstruction image of <Image 1-2> shows bone rotation, non-union, and bone defect from resorption. The indentation was also externally visible with a naked eye. A boundary of less than 1mm in width is seen in the image after reconstruction with 3D Fit PMMA but the overall reconstruction is smooth and balanced.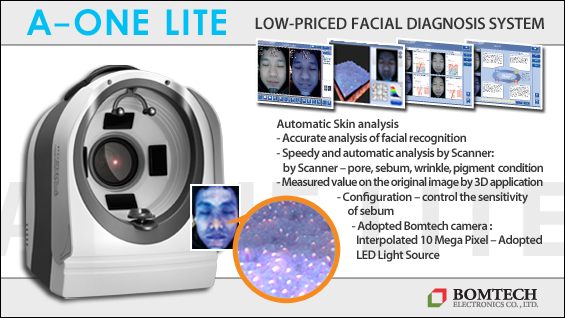 [Advertisement] A-One LITE(Facial Diagnosys System) – Manufacturer: BOMTECH(www.bomtech.net)

Image 1-3. Diagonal 3D CT before and after reconstruction.
The diagonal 3D CT image on the left in <Image 1-3> also show bone defect and indentation from overcorrection, although the degree of defect is smaller than the right side. Reconstruction with 3D Fit PMMA implant successfully recovered the desired bone structure.

Image 2-1. Following two zygoma reduction surgeries, zygoma volume loss of 45° is seen despite absence of resorption or non-union.
Generally, fat graft or dermal filler are used to correct cases such as the one shown in <Image 2-1>.
-To be continued