As we previously mentioned, the most popular fractional lasers now in Taiwan can be divided into 3 categories: ablative, non-ablative fractional laser, or combined hybrid laser:
1. Ablative fractional lasers:
l 10,600nm CO2, such as Lutronic eCO2, DEKA SmartXide
l 2,940nm Er-YAG, such as Sciton ProFractional
l 2,790nm Er-YSGG, such as Cutera Pearl fractional
2. Non-ablative fractional lasers:
l 1,550nm Er-Glass fiber, such as Reliant Fraxel SR 750 or SR 1500, Sellas 3D
l 1,540nm Er-Glass fiber, such as Starlux Lux 1540
l 1,927nm Thulium Fiber and 1,440nm Diode, such as Perméa
3. Combined ablative and non-ablative hybrid lasers:
l 1,470nm and 2,940nm hybrid laser, such as Sciton Halo
The ablative fractional laser is initially a new modality used for surgical resurfacing. Clinically, ablative fractional lasers are now primarily used to treat photodamaged skin, deep rhytides and scarring. Because a molecular weight of 500 Da is regarded as the upper limit for passive drug permeation, recent advances have demonstrated a minimal invasive method of employing ablative fractional lasers to enhance topical application of drugs into the skin. The ablative fractional laser produces deep vertical holes down to the dermis to assist the delivery of topically applied drugs into the skin.
The micro-channel array created by an ablative fractional laser creates tiny pores on the skin surface that enhance the penetration of topically applied drugs. On the other hand, non-ablative fractional lasers produce tissue disturbance without significantly damaging the superficial skin layers. The stratum corneum remains intact by irradiation of the non-ablative modality, reserving the epidermal barrier function. It can also have the effect on facilitating cutaneous penetration of small-molecule drugs, macromolecules, and nano-particles.
In addition to the research as a percutaneous enhancer, the study on hair regeneration as well as cosmetic tattoo removal, and its clinical applications on depressed acne scar in Taiwan will be described.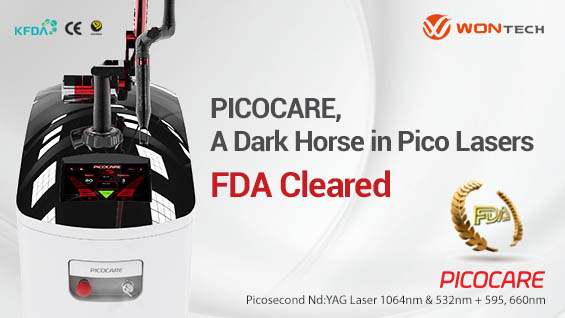 [Advertisement] PICOCARE - Manufacturer: WONTECH(www.wtlaser.com)
Percutanoues Absorption
Ablative fractional laser: Dr. Woan-Ruoh Lee et al. evaluated the impacts of fractional 2,940 nm Er-YAG laser (MCL30 Dermablate, Asclepion Laser Technologies, Jena, Germany) and 10,600 nm CO2 laser (eCO2, San Jose, CA, USA) on nude mice skin permeation of large molecular weight molecules (such as dextran) and small interfering (si)RNA and plasmid (p)DNA vectors. They found the percutaneous absorption of dextran (10 kDa) and siRNA with similar molecular size after Er-YAG laser irradiation at 5 J/cm2 were 56- and 11-fold superior to that of intact skin.
The respective permeation extents of dextran and siRNA by the CO2 laser at 4 mJ/400 spots were 42- and 12-fold greater than that of untreated skin. They demonstrated hair follicles were important deposition areas for fractional laser-assisted delivery, and the Er-YAG modality revealing higher follicular siRNA selectivity than the CO2 modality.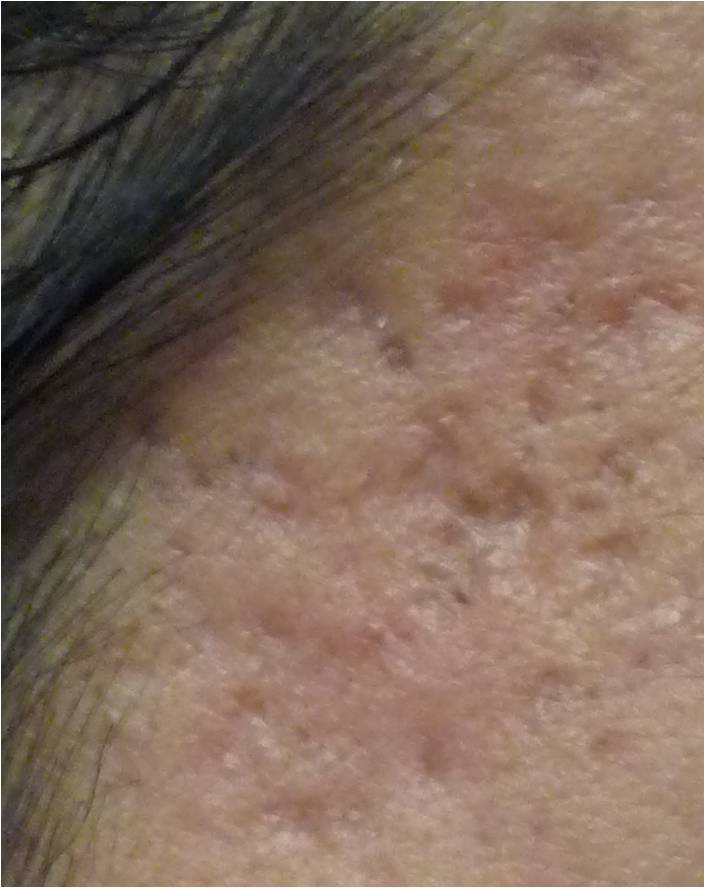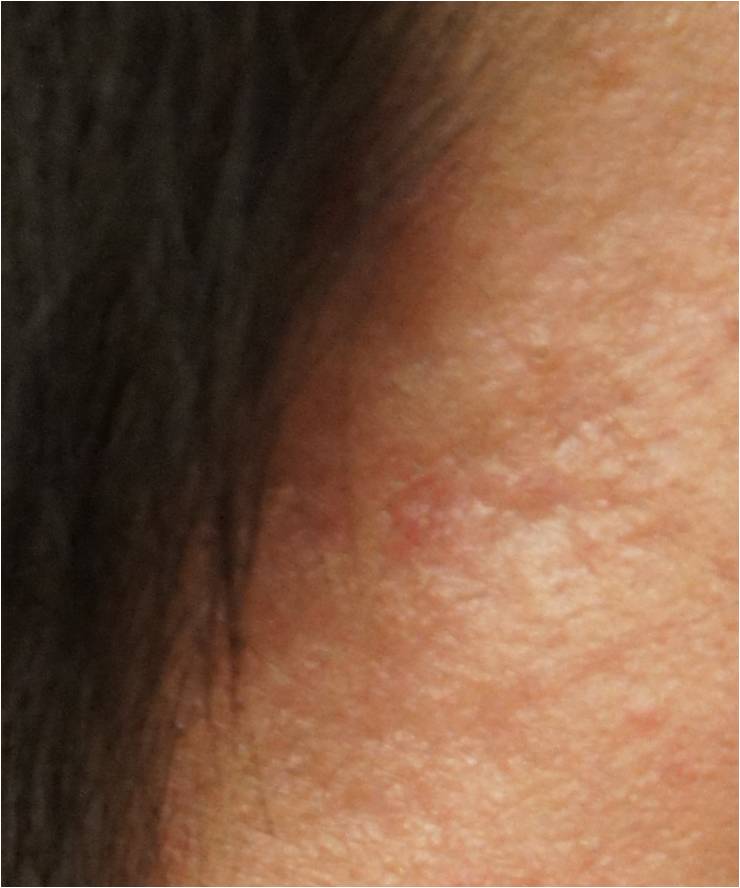 Figure1a and b: Before and after treatment of fractional CO2 laser (eCO2) for depressed acne scar. (Courtesy of Dr. Shiou-Han Wang )
-To be continued