▶ Previous Artlcle: #7-4. CO2 Laser
Lesion Removal through Concentric-circle Method
When benign tumor lesions including moles are removed using ablative lasers such as CO2 laser, a concentric circle should be drawn starting from the center of the lesions before removing them. As for lesions which have thickness like protruding liver spots, a concentric circle should be repeatedly drawn until the lesions become flat.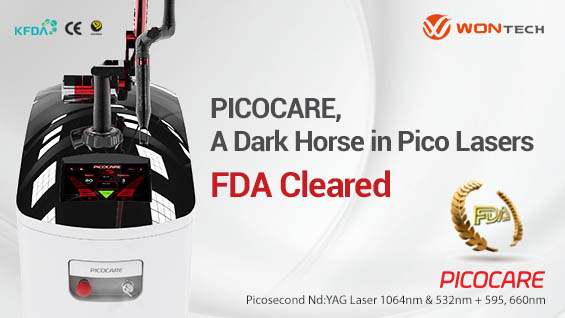 [Advertisement] PICOCARE - Manufacturer: WONTECH(www.wtlaser.com)]
Lesions which have depth like moles are also removed as concentric circles are drawn. In such cases, lesions should be removed in the form of a wide bowl instead of a conical hat in order to have them removed clearly without any scar. Most of inexperienced laser operators tend to care only about removing a lesion.

Figure 1 . Form of lesion removal after laser procedure lesion.
As a result, lesions are removed in the form of a conical hat or cylinder, eventually leaving atrophic scars in the body of patients. In order to avoid scarring, therefore, it is important to attain proficiency in the above procedure method and exactly know when the procedure is completed.