▶ Previous Artlcle : #4-4. Types of Hair Loss
Although hair loss in women tends to be accelerated after menopause because it begins at a late age, the population of women with hair loss is growing gradually among women in their 20s and 30s.
Now that women with anaemia or thyroid disorder outnumber men with that, it is noted that such diseases are highly likely to lead to hair loss.
Meanwhile, contraceptive abuse or severe diet activates the secretion of a male hormone, frequently contributing to hair loss.
Also, excessive stress, pregnancy and childbirth, frequent perm and dyeing, etc. can be another reasons for hair loss.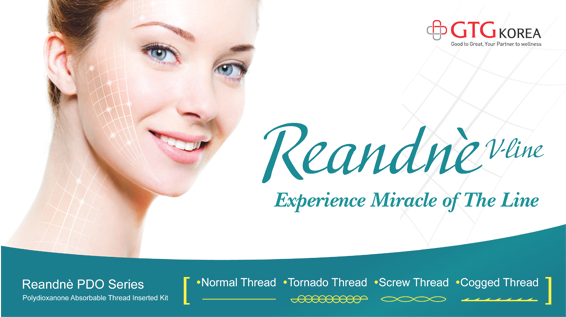 [Advertisement] Reandnè Thread Series – Manufacturer: GTG KOREA(www.gtgkorea.co.kr)
A Treatment Case for Female Pattern Hair Loss
There was a female patient in her 20s who visited this hospital because her hair was lost from the hairline.
As thinning hair that began some years ago was followed by continued M-shaped hair loss, she suffered from male pattern hair loss even though she was a female.
Indeed, there are recently growing numbers of women in their 20s and 30s with hair loss and also women who have even hereditary male pattern hair loss.
In such patients, it is important to apply Ell-Cranell solution, which is a medication to block DHT that is known to cause male pattern hair loss, on the scalp and use a hair loss cytokine therapy to correct the growth cycle of hair follicles, and it is also helpful to apply Minoxidil solution, a medication to help hair growth in the treatment of male pattern baldness, along with the above treatments.
For the treatment of diffuse hair loss seen from the parting and the crown of the head, this patient was prescribed Pantogar capsules, the fixed-dose combination drug with medicinal yeast, keratin, L-Cystine, etc.
As a result, fine hair started to grow five weeks after the initiation of the treatment, and hair became thick two and three months later.
Eventually, a satisfactory result could be produced six months later. If a patient wants to get a desired result with only one procedure, it is may be good to receive a hair transplant.
However, in a patient who can make time once a week (a total of three to six months) without considering a hair transplant, non-operative hair loss treatment is highly recommended.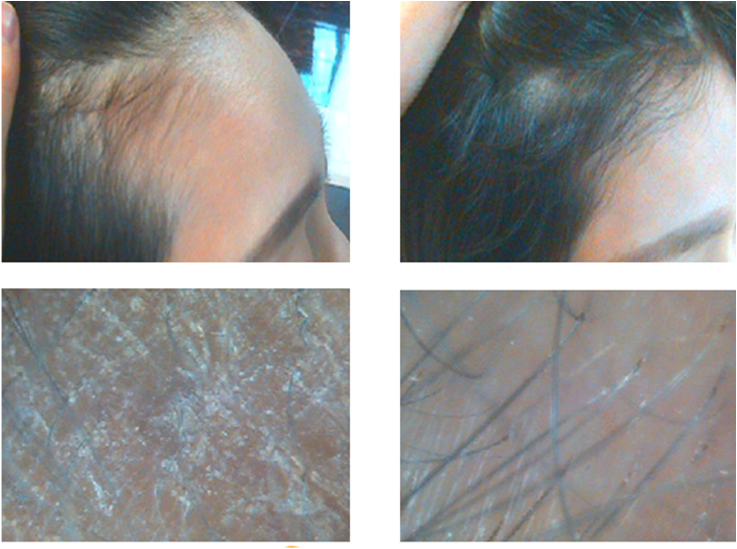 Figure 5. Before Treatment for Hair Loss (Male Pattern Hair Loss + Female Pattern Hair Loss) from the Hairline of a Woman in her 20s (Left) and 10 Weeks After the Treatment (Right)
-To be continued