▶ Previous Artlcle: #2-4. Basic Principles of Skin Rejuvenation Booster and Penetration Methods for the Improvement of Clinical Effects
Penetration Methods of Skin Booster
Different ways to transfer skin booster substances into the targets deemed appropriate are largely divided into two main techniques, as follows.
For injectable skin boosters that are approved as a medical device, direct injections to the BMZ in the upper dermis and the upper papillary dermis are most effective.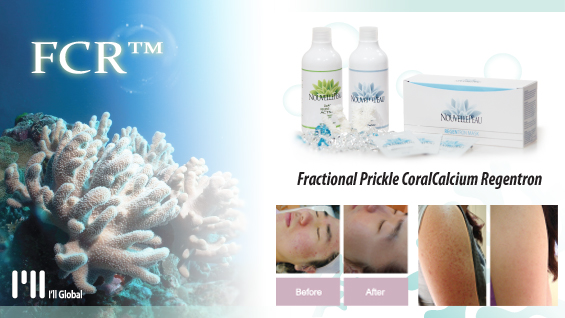 [Advertisement] FCR® (Fractional Prickle CoralCalcium Regentron) – Manufacturer: (www.illglobal.com)]
On the other hand, non-injectable products approved as a cosmeceutical should penetrate the targeted regions by passing through the stratum corneum of the epidermis using a variety of trans dermal drug delivery (TDD) systems (Figure 6).
Although it is possible to choose only one of multiple methods by which a drug or a cosmeceutical is permeated into the dermis as above, the effect of skin penetration may be enhanced when two or more TDD systems are used concurrently, according to relevant treatises.
Treatises of <Figure 7> indicate that hydrophilic macromolecule skin penetration can be enhanced 160-fold or above and 8-fold or above using the combination of MTS followed by electrophoresis and sonophoresis compared to sonophoresis alone and MTS alone, respectively.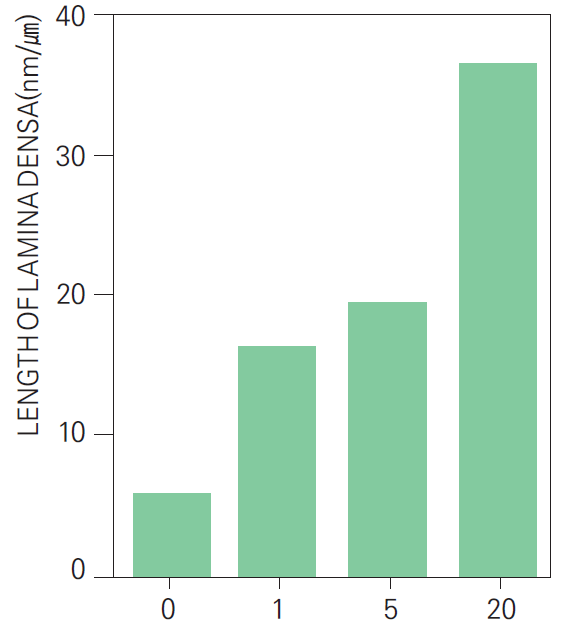 Figure 5. Effect of laminin 5 on the formation of lamina densa. The average length of lamina densa formed in 1㎛ of dermal-epidermal interface was increased when skin equivalents were cultured in the medium with laminin 5. The effect was dependent on the concentration of exotenous laminin 5.
-To be continued