One thing to remember about reconstructive tattooing of scars is that unexpected outcomes are quite common. Even if the predictable outcome was assessed with testing, many hidden factors can influence the outcome. One such factor is the post-tattoo care. Unlike other aesthetic treatments, tattoo areas are not dressed after the procedure.
As shown in the right photo in Image 4, post-tattoo patches are available, however, is not widely used. At most, Vaseline, plastic wrap, or topical vitamin ointments like Bepanthen are applied over the fresh tattoo. As the ink is placed in the dermis, not much care is needed, however, the patient still needs to keep the lesion moisturized. Up to a month after treatment, crust can form and fall. Ointment or oily cream should be applied to keep the area moisturized. Crusting can cause itching and scratching the lesion can remove excess skin.
It is important to continuously apply a moisturizer and Vaseline. This may impact the outcome of the tattoo and it is important to inform the patient of the importance of moisturization.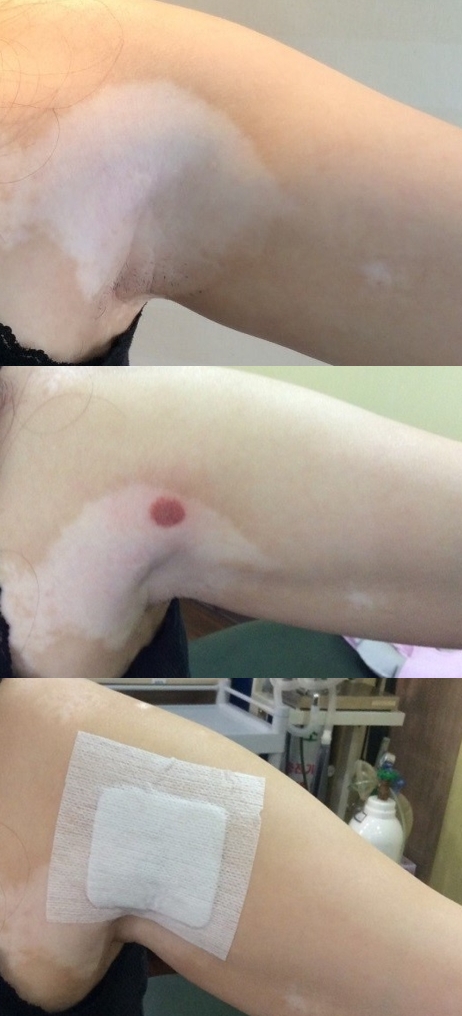 Image 4. Before(top) and immediately after (middle) spot testing. After post-tattoo patch application(bottom).
I recommend a gradual approach where the ink is placed in segments of the lesion rather than as a whole. For example, the patient with vitiligo in the forehead, as shown in Image 3, had severe skin damage from frequent laser and permanent make-up procedures. The ink was placed in circular segments at a time for better placement.
It is very difficult to predict how the scar tissue will react to tattoo ink. Therefore, I recommend a gradual approach and pausing the treatment for a while to follow up on the response for an optimal outcome.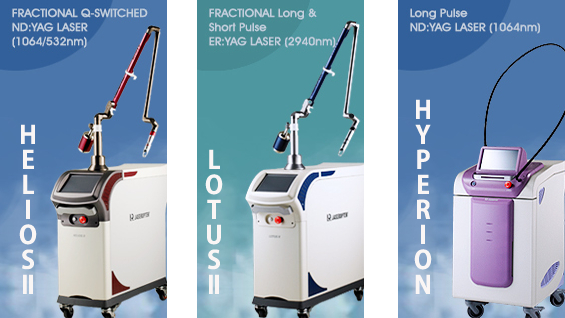 HELIOSⅡ/LOTUSⅡ/HYPERION – Manufacturer: LASEROPTEK(www.laseroptek.com)
-To be continued