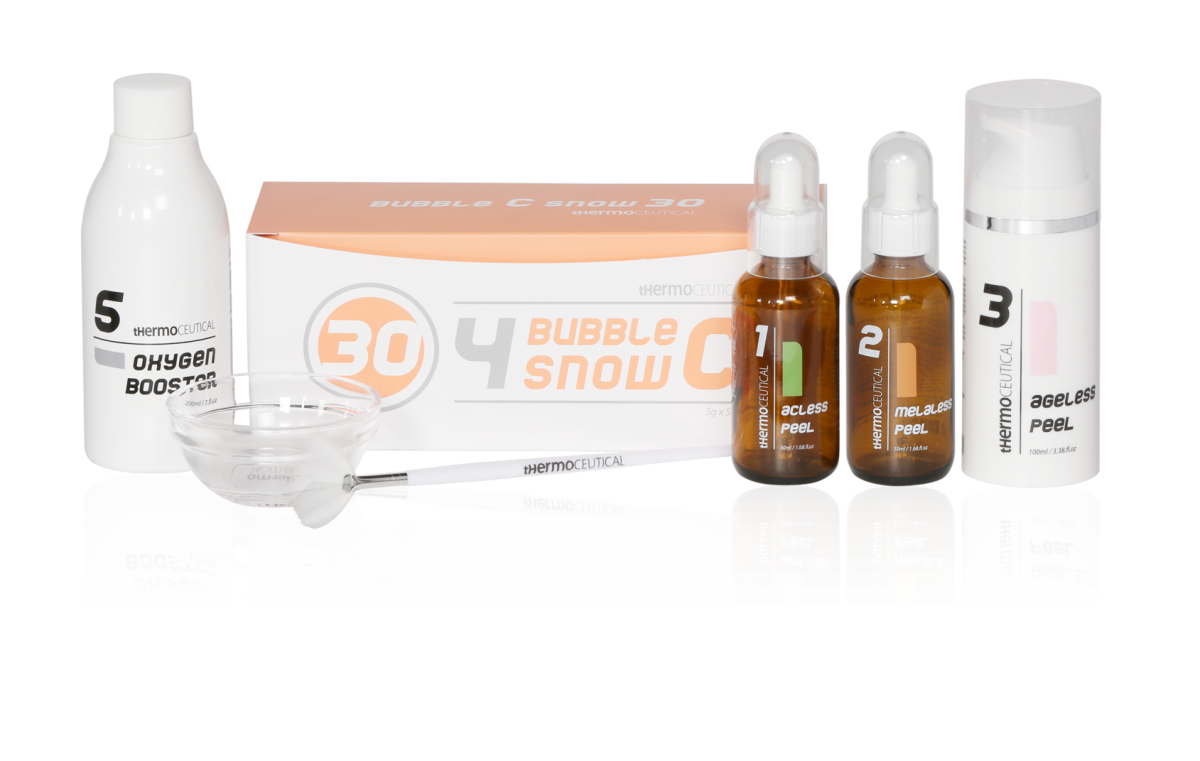 Product Overview
A woman's desire to be more beautiful does not stop even in a bad economy. Fortunately, a wide variety of procedures are available to offer something for everyone. And doctors see a growing number of both younger and older people seeking aesthetic treatments. Faced with patients of all generations, an aesthetic clinician would desperately look for treatments that offer maximal efficacy and convenience at minimal cost to increase patient satisfaction.
Fox Peel may be that very treatment. It can be used in widely varying population groups, regardless of the sex, age, and skin conditions. It can effectively tackle acne, skin tone, and aging signs. It is an innovative peeling product that improves upon the dryness, high cost, and downtime of previous peeling procedures and offers quick and satisfying improvement.
I would like to introduce the three product lines of Fox Peel; Acless (acne), Melaless (whitening), and Ageless (antioxidant). Fox Peel is a new scaling product that improves upon the previous medium depth scaling products. It contains berry extracts as a base solution with core ingredients added to suit each skin type. It also promotes blood circulation with vitamin C and oxygen therapy to induce mild exfoliation.
Acless Peel
The Acless line of Fox Peel helps reduce breakouts and minimize pores. It clears away excess impurities of the combination, acne-prone and oily skin types and restores the smooth and clean complexion. Patients with acne that arises from lack of hydration find Acless Peel particularly satisfying. Polyglutamic acid added to the base solution helps soothe the skin after treatment and maintain a comfortable feeling for the patient. It can be also combined with PDT or carried out alone for exfoliation, pore reduction, and sebum reduction, etc.
Melaless Peel
The Melaless line of Fox Peel can be used in all skin types for improving epidermal pigments, dermal pigments, combination pigments, dark skin tone, age spots, and acne-induced pigmentation, etc. Previous scaling or whitening agents mainly contain AHA as a sole ingredient, however, Melaless Peel first provides AHA and antioxidant actions with blueberry and acai berry polyphenol then supplies vitamin C and oxygen. It can be used alone or combined with laser toning to maximize hydration and healthy glow of the skin. Melaless peel provides immediate lightening of the skin tone and helps normalize cell cycles to induce mild exfoliation. The end result is smooth, hydrated and healthy skin.
Moreover, Melaless Peel helps avoid the inconvenience and skin sensitivity of vitamin C iontophoresis. It is a quick and convenient procedure that is immediately effective and provides excellent whitening and hydrating effects. Polyglutamic acid and arginine of amino acid added to the base solution of Fox Peel enhance its efficacy.
The most frequently used whitening procedures are laser toning and vitamin C therapy. They can cause excessive dryness and sensitivity before pigments disappear and Fox Peel can be used to help alleviate the dryness and sensitivity.
Ageless Peel
Lastly, the Ageless line of Fox Peel is an innovative new solution that restores the lost elasticity and smooths wrinkles. Its cream formulation helps prevent signs of aging and nourishes age-related stiffness and roughness of the skin. It immediately improves the skin texture, elasticity, hydration, and skin tone as well as richly moisturizes and mildly exfoliates with antioxidant ingredients. When combined with radiofrequency or ultrasound therapy, it can enhance patient satisfaction and bring added antiaging effects.
Precautions
The treatment duration of Fox Peel is only 10-15 minutes but patient satisfaction is very high. The treatment is painless and causes only gradual and mild exfoliation. Patients can apply make-up or cleanse the skin immediately after treatment. Different peeling agents can be selected depending on the skin type and can be rotated in a more comprehensive skin care program. It can be used alone or combined with various other treatments to increase efficacy and patient satisfaction.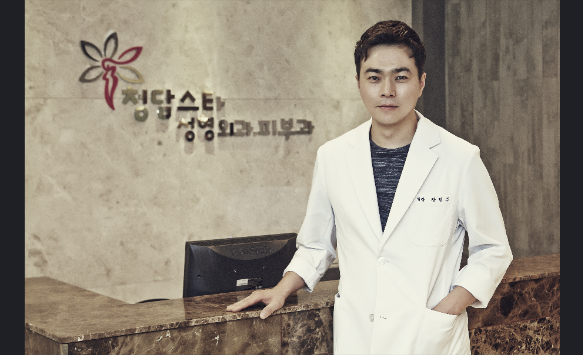 Article/Hyun-ju Jang (Cheongdam Star Plastic Surgery)