▶ Previous Artlcle : [SELENE] Fast and painless hair removal improves satisfaction of both patient and doctor I
Benefit for doctors: Shorter treatment time
SELENE has a large spot size and quick repetition rate that allow rapid and easy treatment of extensive areas. This feature is particularly beneficial in patients with hypertrichosis, allowing easy and quick treatment. SELENE has two types of handpiece tips that can be selected according to the area of hair removal and use.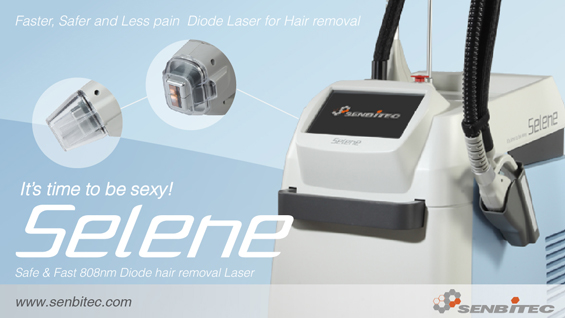 [Advertisement] Selene(Diode hair removal Laser) – Manufacturer: (www.senbitec.com)]
Suction tip + Vaccum system +Air Cooling enhances the effect of hair removal. In other words, the suction tip pulls the skin and the laser is irradiated closer to the follicles lying in extensive areas. SELENE's Vacuum suction stretches the skin, placing the handpiece tip closer to the hair follicles. This allows close-range irradiation over the target area. Moreover, the vacuum function expands the pores to effectively deliver heat to follicles.
Normal Tip + Dual Cooling system reduces pain. Contact cooling and air cooling can be used simultaneously to cool the irradiated area of the skin. This minimizes pain and provides more comfort to patients during hair removal. Especially, the air cooling system installed within the device lowers the skin temperature immediately to reduce pain. The temperature of the irradiated area is immediately lowered through contact cooling TEC semiconductor technology which serves to lower pain. The key advantage of the device is that contact cooling and air cooling can be implemented simultaneously.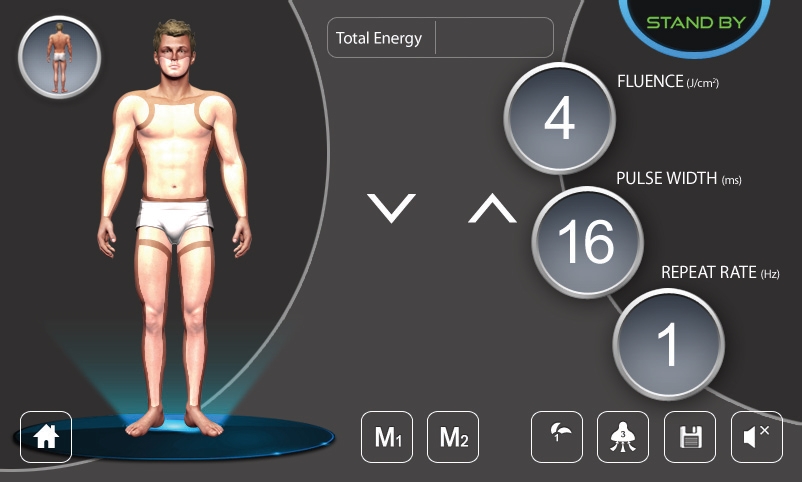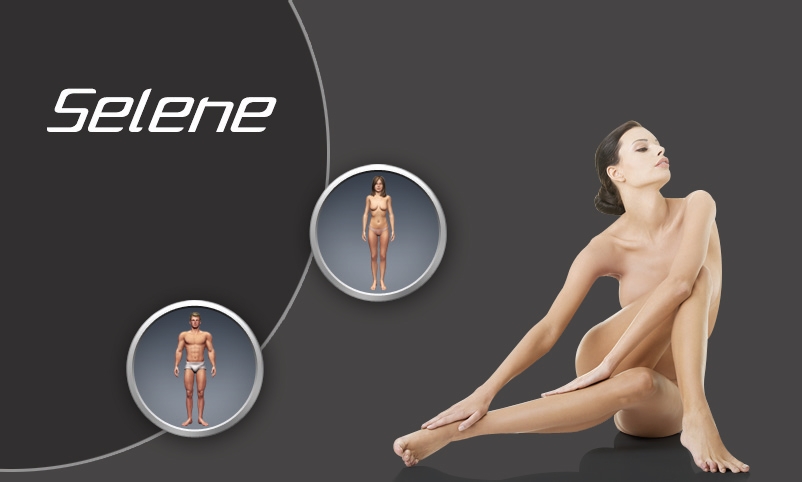 Image 2. Interface Man Woman.
Lastly, the convenient user interface (UI) is SELENE's another strength (Image 2). SELENE adopted image based UI to facilitate easy operation by the user. The doctor can save parameters according to the patient's treatment area or sex, etc. and this allows more convenient handling during hair removal treatment.
-The end-