Facial & Body Contouring, Skin Lifting & Tightening
Simultaneous lipolysis and lifting with Siluet laser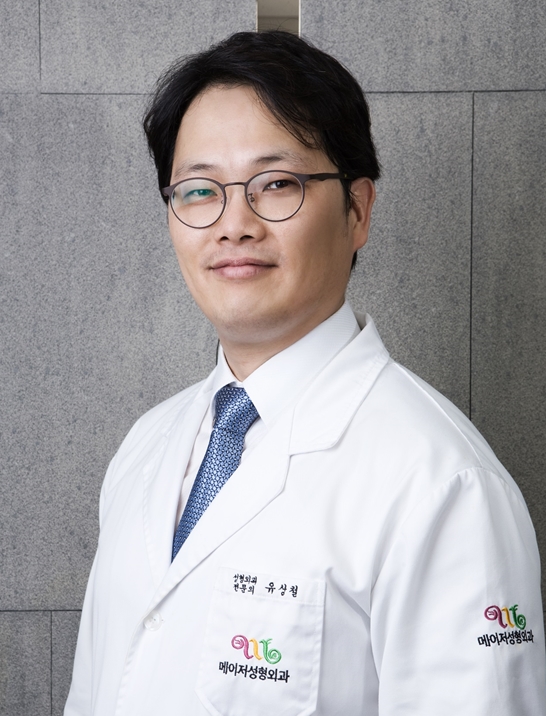 Dr. Yoo Sangchul of Major Plastic Surgery
Each spring, many women may dread the warmer weather and more revealing clothes that it brings with it. Those who did not experience much success with their dieting or workout regimen may be interested in liposuction for its rapid effects. However, traditional liposuction does not address the excess skin that is left after fat removal. The patients would have to seek another treatment for the sagging skin.
Siluet Double Up is a lipolytic laser that effectively removes fat as well and does not cause skin sagging. Siluet Double Up's 1470nm wavelength has high water and fat absorption ideal for lipolysis. And its 980nm wavelength has high water absorption but relatively low fat absorption which minimizes unwanted fat loss and targets elastic fibers of the subcutaneous connective tissues to bring safe and effective lifting effects.
Siluet laser therapy is effective and brings high patient satisfaction in the procedures including hip lift, nasolabial fold and forehead wrinkle correction, double chin reduction, under eye bag and wrinkle correction, breast lift, improving striae distensae and sagging skin of the abdomen, fat reduction of the cheek and cheekbone area, and upper arm lift, etc.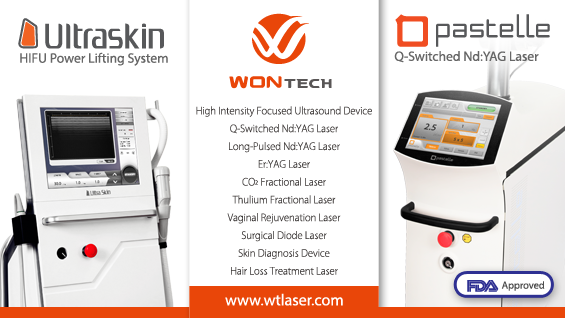 [Advertisement] Ultra Skin/Pastelle – Manufacturer: WONTECH(www.wtlaser.com)
Minimally invasive, safe and effective
Safety is just as important as efficacy when it comes to medical treatments. Siluet laser has a high pulse duration and minimizes the risk of thermal damage. The parameter of 600㎛ causes little scarring. Siluet laser is a minimally invasive treatment with minimal swelling or bruising and short downtime, allowing patients to return to normal daily activities quickly. It is particularly beneficial in patients dissatisfied with dermal laser treatments or patients fearing invasive treatments. Combination with HIFU, thread lift, or RF fractional therapy etc. can bring optimal outcome.
Many new laser devices with various lipolytic and lifting effects have become available to offer more choices to the doctors and patients. Siluet Double Up, however, would make the choice easier with its excellent efficacy and safety as well as a large number of indications.
-To be continued-