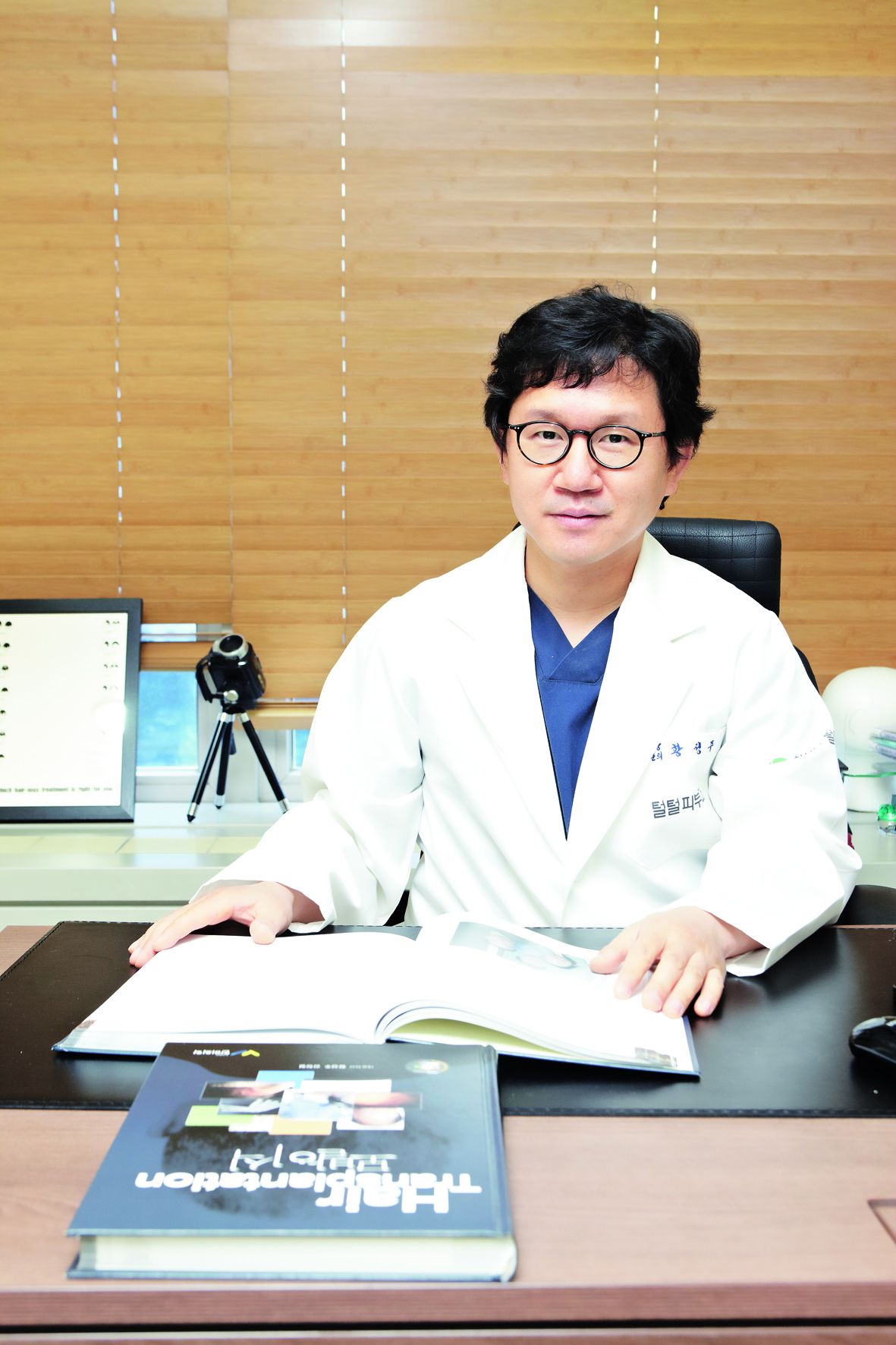 Hwang Sungjoo, M.D., Ph. D.
Director
Dr. Hwang's HairHair Clinic/Hair Transplantation Center
Seoul, Korea
■ e-mail: doctorhair@naver.com
■ Website: http://eng.hairhair.co.kr
"Dr. Hwang is one of the most famous hair surgeons in Korea and in the world. He published many articles and Korean textbook of hair transplantation , and contributed American and Asian textbook of hair transplantation. Even though his back ground is dermatology, he has been practicing hair surgery only since 2000. Many doctors around the world visited his clinic to learn hair transplantation. He suggested new theory and developed new techniques and those made him Platinum Follicle Award winner of ISHRS."
[Academic background & Professional occupations]
Doctorate of Medicine, Kyungpook National University
Dermatologic Practice Residency, Kyungpook National University Hospital, Daegu, Korea
Hair Transplantation Fellowship, Hair Transplantation Center of Kyungpook National University Hospital
President of AAHRS
Board of Governors of ISHRS
Vice President of KSHRS
Board of Directors, ABHRS
Board Eligible, American Board of Hair Restoration Surgery
[Published Articles]
■ Dermatologic Surgery
■ Published more than 20 articles domestically and internationally
[Membership in professional organizations]
International society of hair restoration surgery
European hair research societyy
Korean hair research society
Korean dermatologic Association
[Honors]
Platinum Follicle Award : This is for the best doctor who had influenced in the research of Hair Transplantatin in the world.