Surgical techniques of hair transplantation have continued to improve in the recent decades. The earliest description of hair transplantation is found in Ancient Egypt's medical records of around 1500 B.C.. The interest and demand for hair loss treatments are growing due to environmental factors such as pollution and high-stress lifestyles leading to a higher incidence of hair loss. In this new series, Dr. Sungjoo Hwang, a globally renowned hair transplant expert, will discuss important aspects of the increasingly popular procedure of hair transplantation. Dr. Hwang received Platinum Follicle Award for his excellent work in this field and was appointed Chairman of International Society of Hair Restoration Surgery last October.
​Hair transplantation is a surgical treatment where autologous hair grafts are transplanted in areas with deficient hair growth to induce permanent regrowth of hair.
​There is disagreement over when hair transplantation began, however, according to literature, a paper published in 1939 by Dr. Okuda of Japan is the oldest reported paper on hair transplantation. Okuda's study was published in a Japanese medical journal at the time but failed to be known in the West due to the chaos of World War 2. In 2009, evidence of his work was found by Dr. Imagawa of Japan and the grandson of Dr. Okuda when they discovered in Okuda's office the punch that was used 70 years ago in hair transplantation procedures. Okuda's paper describes using a 1.2-2mm punch to harvest follicles from the occipital head and grafting them in scar tissues (Image1).
​In 1943, Dr. Tamura of Japan reported transplanting a single to two hairs in a patient with atrichia pubis and in 1953, Dr. Fujita reported performing a hair transplantation in a patient with leprosy using a punch.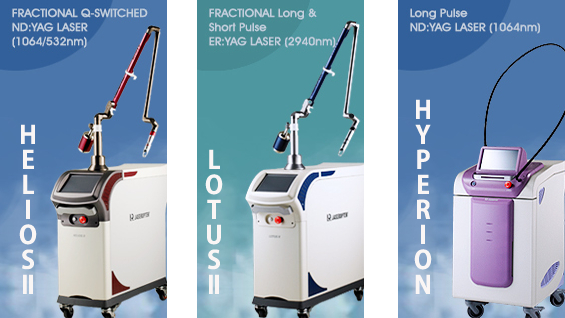 HELIOSⅡ/LOTUSⅡ/HYPERION – Manufacturer: LASEROPTEK(www.laseroptek.com)
Dr. Orentreich of the United States was the first to apply hair transplantation to male pattern hair loss. He also used a punch to harvest follicles. Today, the punch technique is called the Okuda -Orentreich method. In his study published in 1959, Orentreich reported the donor dominance theory which posits that grafted hairs are not influenced by the recipient site but retain their original properties including the growth rate, follicle cycle, texture, and color, etc. For a long time, this idea was a widely accepted theory in the field of hair transplantation.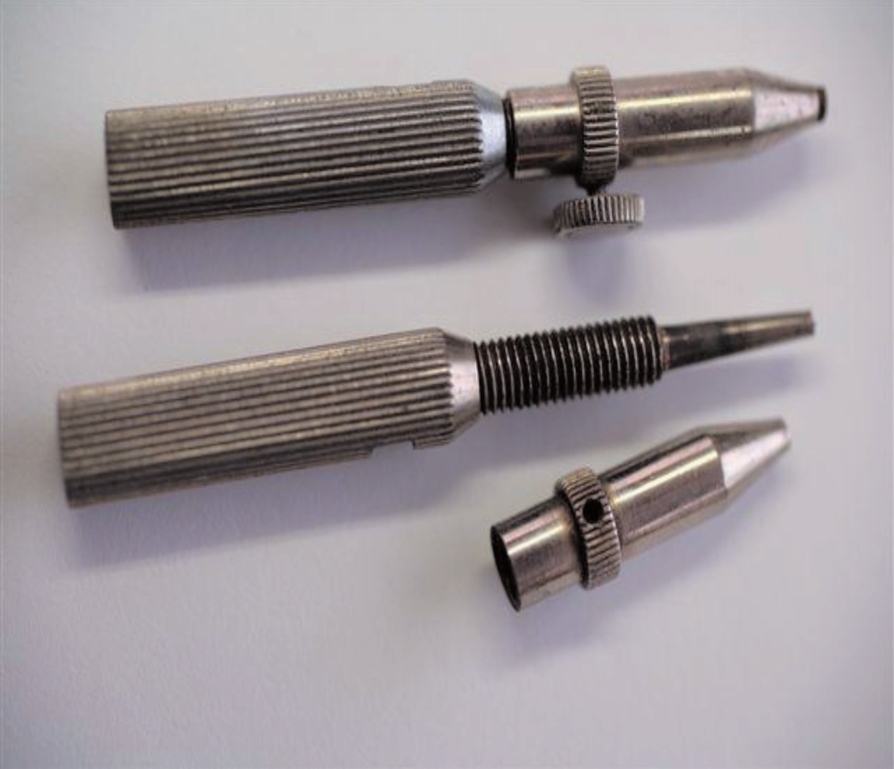 Image 1. Okuda's Punch.
History of Hair Transplantation
To verify the donor dominance theory, I harvested occipital head hair and grafted them onto my leg and found that the hair properties changed.