A previous animal study reported rapid reduction of bacterial colonies after negative pressure therapy and another study reported drastic reduction of biofilm after combining topical silver foam ointment and negative pressure therapy. New advancements continue to be introduced in this field, including treatments with cleansing functionality, or portable negative pressure device. Appropriate use of these new methods can bring positive results even in chronic wounds.
Various sterilized dressings are available and they do reduce bacterial load in the wound but there is little evidence that they are effective in chronic wounds. However, in the past few years, various sterilized dressings containing chlorhexidine, silver, Povidone, or iodine have been developed and are expected to help treatment of bacteria-infected wounds.
Systemic antibiotics is a clinically efficacious treatment of infected wounds. It is true that various clinical and epidemiological data confirm the efficacy of empirical antibiotics, however, accurate bacterial culture needs to precede for any antibiotic to be effective in infected tissues. Oral antibiotics such as clindamycin, rifampin, fluoroquinolone, and trimethoprim/sulfamethoxazole have high bioavailability and are often used in biofilms and other contaminated wounds.
Anti-biofilm agents target unique components of biofilm and degrade the thick protective layer of exopolysaccharide (EPS) to help the host's immune system to do its job. Research is underway on using agents that inhibit quorum sensing of biofilm to increase treatment response.
More research is needed to discover and examine biofilm treatments that actually help wound healing and prevent infection. Molecular diagnostics can be used to improve our understanding and analysis of chronic wounds and detect the pathogen among various bacteria present in chronic wounds such as diabetic foot. Quick and accurate identification of pathogen will enable quicker and more effective wound treatment.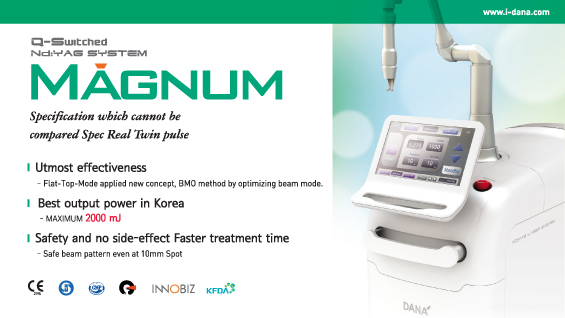 [Advertisement] MAGNUM(Q-switched Nd:YAG Laser) – Manufacturer: (www.i-dana.com)]
References
1. Gompelman M, van Asten SA, Peters EJ., Update on the Role of Infection and Biofilms in Wound Healing: Pathophysiology and Treatment. Plast Reconstr Surg. 2016;138(3 Suppl):61S-70S.
2. KO Oh, KK Kim. Prevention of biofilm infections. J of Bacteriology and Virology 2009;39(4):237–246
3. SK Kim, MN Lee, JH Lee. Time-course analysis of biofilm formation in Quorum sensing-defecient Bacteria. J of Microbiology 2014;50(2):108-113
4. Deva AK, Adams WP Jr, Vickery K. The role of bacterial biofilms in device-associated infection. Plast Reconstr Surg. 2013;132(5):1319-28.
5. Constantine RS1, Constantine FC, Rohrich RJ. The ever-changing role of biofilms in plastic surgery. Plast Reconstr Surg. 2014;133(6):865e-872e
-To be continued