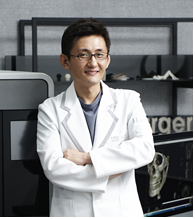 Dr. Jung-whan Baek (H Plastic Surgery)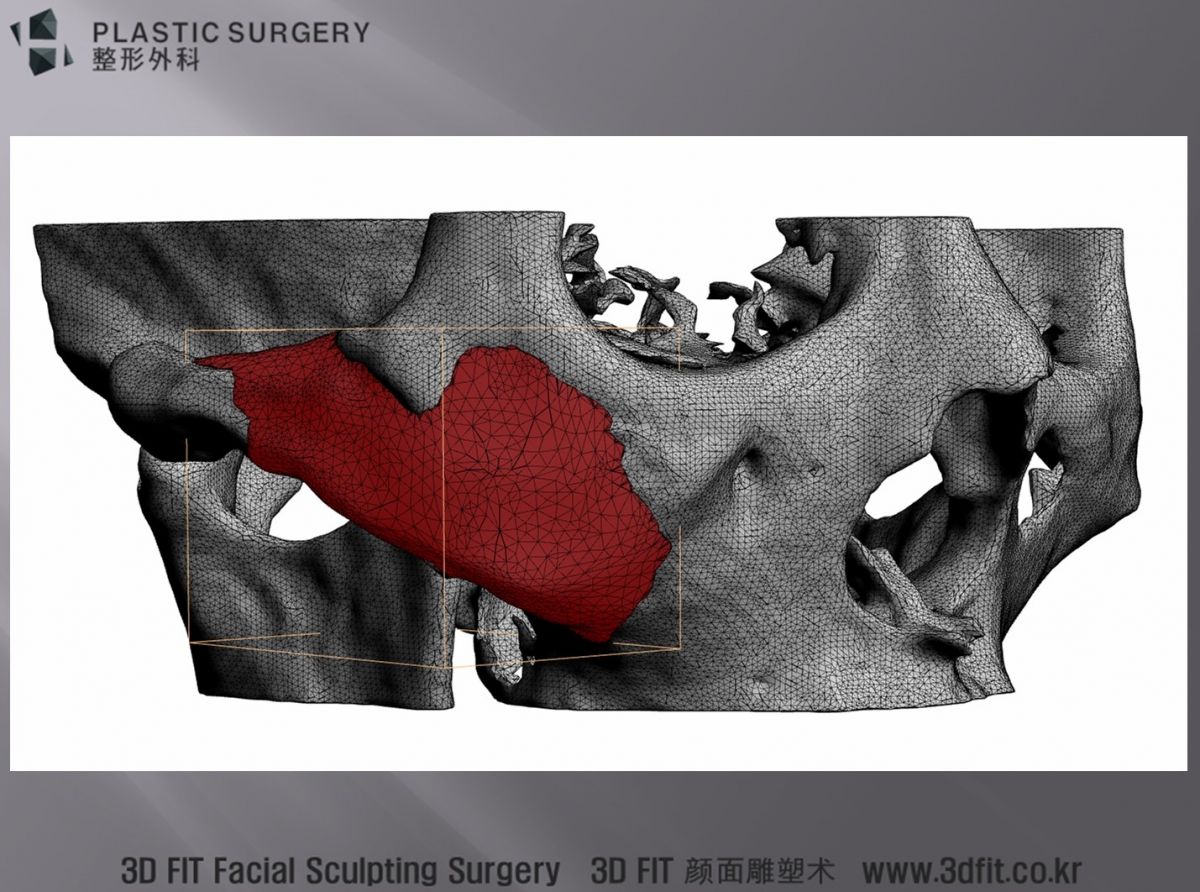 Image 6. Implant modelling.
The initial attempt at modeling was performed with the goal of creating a 3D structure of the defect (Image 6). The defect model was fabricated based on the details delivered using the putty. However, revisions of the inner surface and outer edges were necessary to make it insertable. After this revision, another problem remained. As the implant will be inserted through an intraoral incision, implant has to be of a size that can be inserted this way. If it is too big, it cannot be placed in the area of defect through intraoral incision. Therefore, during the revision process, the implant was split into two separate pieces in a manner preserving its stability.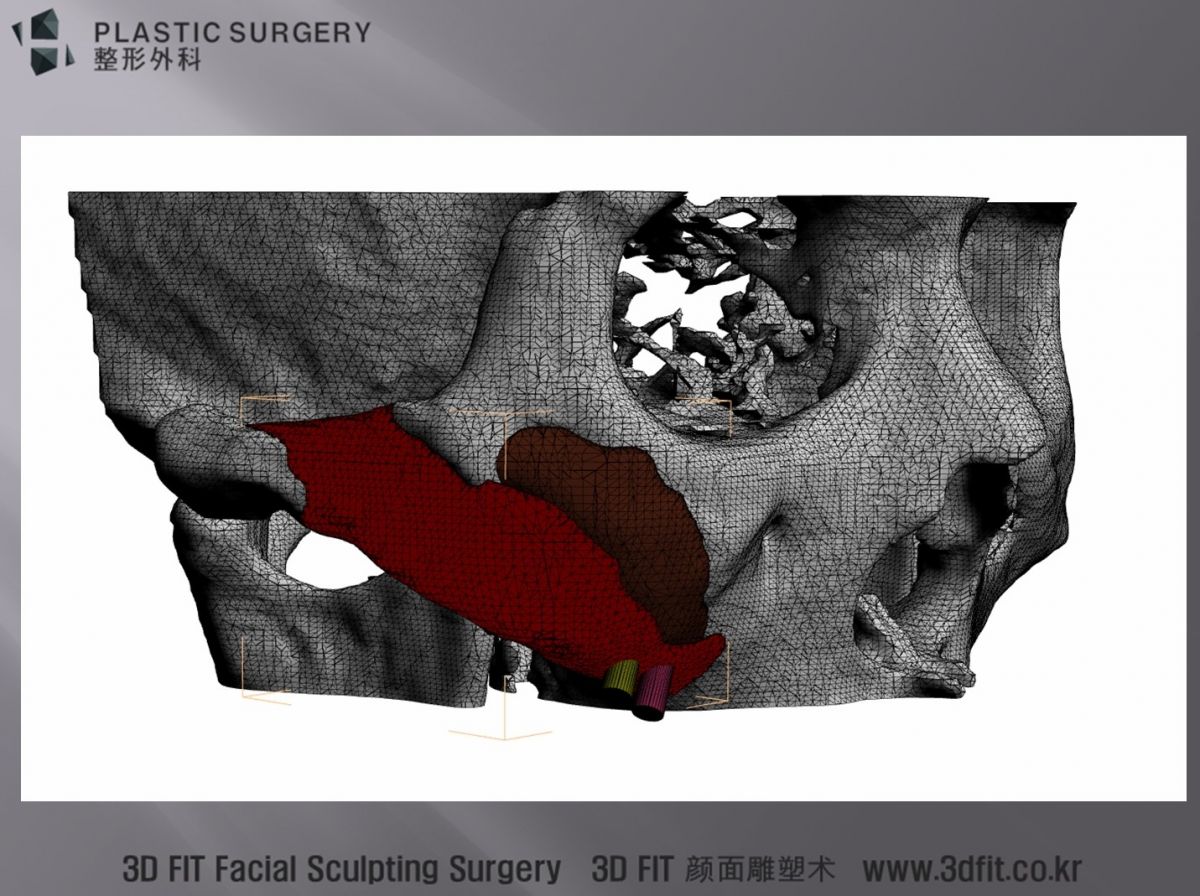 Image 7. Implant is split into two stable pieces.
Using the first modelling data, the implant was designed in two separate pieces to enable its entry through intraoral incision (Image 7). To fix the two pieces together, we included 2 screw holes in the design. However, the error in the 3D print can cause a poor fit of the implant during surgery and splitting the implant into two pieces was deemed to be risky. Therefore, we planned to use the initial design for the final implant.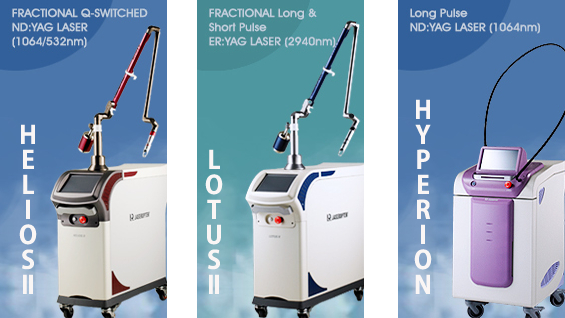 [Advertisement] HELIOSⅡ/LOTUSⅡ/HYPERION – Manufacturer: LASEROPTEK(www.laseroptek.com)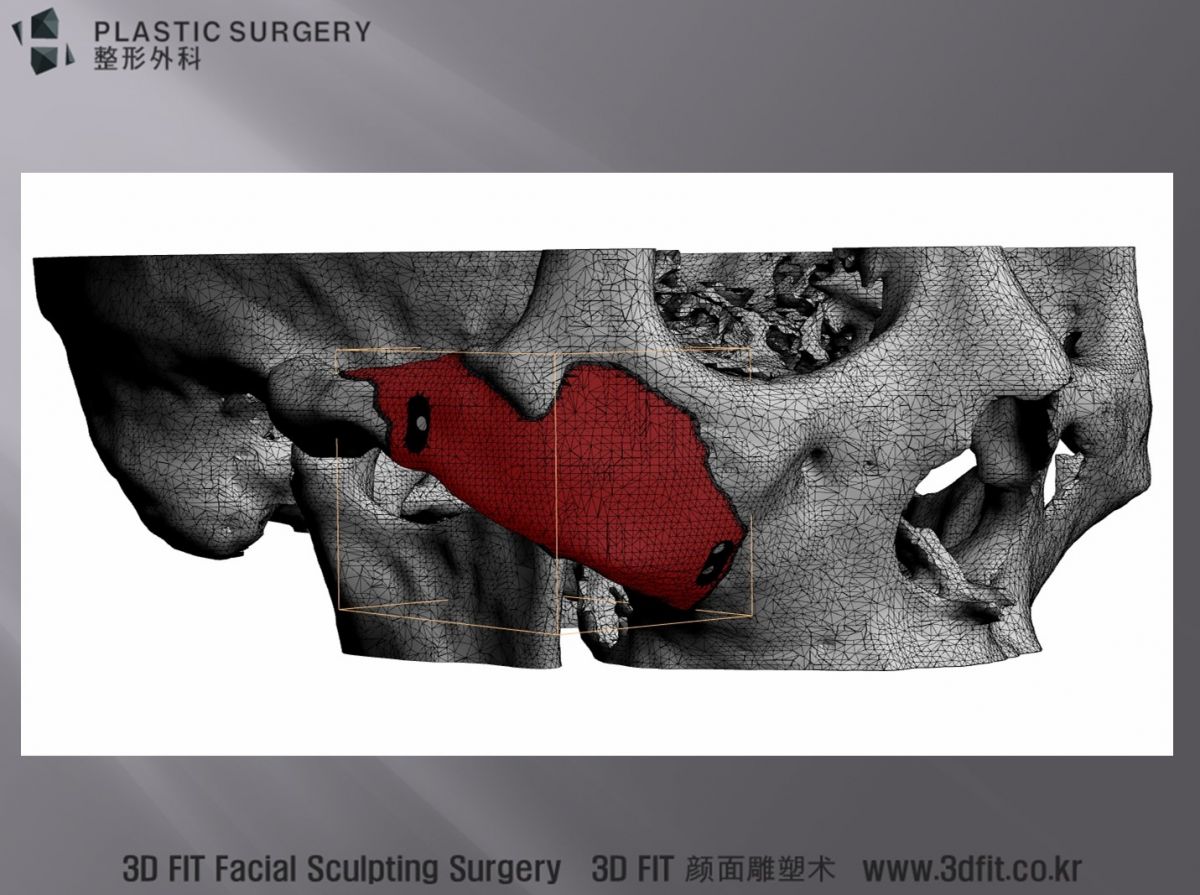 Image 8. Design of final implant I.
The implant as designed considering areas of sufficient bone thickness to accommodate 3 screw holes for fixation (Image 8). A solid material does not bond well with soft tissues which can slide or lump up around the implant. Therefore, the implant was given a porous, Velcro-like structure. I expected adhesion of the implant and soft tissues. However, the medial side connects to the maxillary sinus and the porous form could cause the frequent inflammation of maxillary sinus to spread to the implant.
-To be continued