▶ Previous Artlcle : #5-2. Varicose Veins; Symptomatic and physical presentations and classification
The purpose of diagnosis is to determine whether the patient's symptoms originate from veins. Also, analysis of the venous morphology and function, predicting the outcome and prognosis of the venous disease as well as identifying the severity and etiology of varicose veins may help select the optimal treatment and evaluate the treatment response. Accurate diagnosis is necessary for selecting the best treatment and predicting treatment response.
Tools for varicose veins diagnosis
1. Physical examination
Cough test
Percussion/Schwarz test
Trendelenburg test
Perthes test
2. Non-invasive vascular examination
Doppler ultrasound
Duplex scanner
Photoplethysmography
Light reflexion Rheography
Foot Volumetry
Venography
Thermography
Air plethysmography
Abdominal computed tomography
3. Invasive vascular examination
phlebography
angiography (useful for identifying venous and arterial fistula)
Besides the diagnostic tools listed in <Table 1>, many other methods can be used to diagnose varicose veins. For the most effective treatment of varicose veins, impaired function of the deep veins, perforating veins, and superficial veins as well as existence of thrombosis in deep veins should be accurately screened.
physical examination
1. Visual inspection
Among many different methods of examination, visual inspection is very important. Severe thigh, calf, inguinal varicose veins generally originate from perforating veins insufficiency or valve inguinal great saphenous veins (GSV) valve insufficiency. Telangiectasia in the ankle area suggests superficial venous hypertension. When stasis phlebitis, eczema, skin ulcer, atrophy blanche, etc. are present, thrombosis of deep veins should be checked. Varicose veins that stretch across pelvis to the abdominal walls are related to old iliofemoral thrombus and varicose veins manifesting in the medial posterior thigh and gluteal area are related to pudendal and pelvic vessels.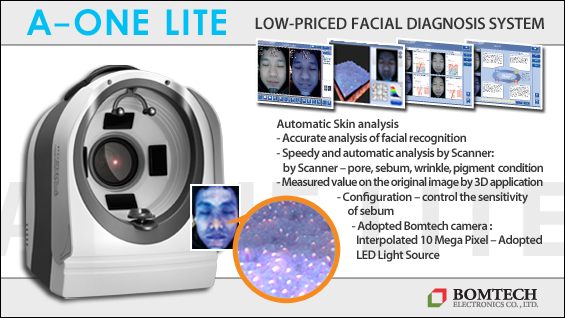 [Advertisement] A-One LITE(Facial Diagnosys System) – Manufacturer: BOMTECH(www.bomtech.net)
2. Cough test
The simplest test in physical examination is the cough test. If pressure or thrill is felt when placing the hand on the saphenofemoral junction (SFJ) of GSV while the patient coughs, venous valve insufficiency can be diagnosed.
3. Percussion Test
Percussion test (Schwartz test) involves tapping the SFJ or SPJ (Saphenopopliteal Junction) with one hand and the distal area with the other hand. When pressure is felt, valve insufficiency of veins lying between the two hands is suspected.
4. Brodie-Trendelenburg Test
In a traditional Brodie-Trendelenburg test, lower limbs are elevated above the chest in a supine position to empty superficial veins of blood. Then, tie a tourniquet around the SFJ where the GSV is integrated into the femoral veins and the patient is examined in a standing position for 30 seconds. If blood does not rush quickly to the veins when the tourniquet is removed the result is negative and indicates no valvular insufficiency. On the other hand, if varicose veins appears quickly after tourniquet removal, the result is positive indicating valve insufficiency of SFJ. When venous blood returns slowly with the tourniquet and quickly when tourniquet is removed the result is double positive test indicating valve insufficiency of perforating veins.
5. Perthes Test
Perthes test screens existence of deep vein occlusion. The patient is asked to walk with a bandage tied tightly around the mid thigh. If superficial veins dilate further this indicates arterial blood has trouble entering the deep veins. Also, if the superficial veins are narrowed, primary varicose veins is diagnosed, whereas the diameter of the superficial veins does not change, secondary varicose veins is diagnosed, or no existence of muscle pump anomaly and deep vein occlusion is indicated.
-To be continued-
▶ Next Artlcle : #6-2. Diagnosis and evaluation of varicose veins