▶ Previous Artlcle : #3-1. Change of My Concept About Thread Type, Insertion Point & Vector and Ideal Insertion Plane for Thread Lifting

Table 2. General concept of facial rejuvenation.
Besides thread lift, there are non-invasive treatments such as laser, RF, ultrasound, and compressed air treatment as well as those using various materials other than thread. However, the simplest and most effective modality along with dermal filler and botulinum toxin is thread lift.
Extensive research has been done on the techniques of thread lift, among which the most common technique discussed in various studies is creating a small incision inside the hairline near the temple and inserting a suture thread to lift the eye area, malar fat pad, nasolabial grooves, and the jowl line. This technique makes a small incision at the temple for inserting suture material to lift sagging tissues upward.
Thread lift was first introduced in the early 2000s and the demand for it is rising. Going a step further from using traditional suture material for lifting tissues, cogged thread was developed for a more effective pull. This started with doctors creating cogs manually on smooth threads and eventually manufacturers caught up and started producing various cogged thread designs. Cogged or barbed threads can go beyond the one-directional pull or lift and attaches to the tissues with the barbs to provide an overall pulling and lifting effect. They can be used not only as suture material in surgery but in lifting tissues in the eye area, cheek, jawline, neck, breast and hips. Many plastic surgeons using the cogged thread tried various new and simpler methods and contributed to advancement of thread lift techniques.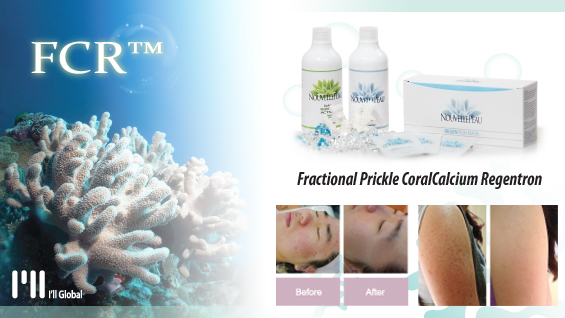 [Advertisement] FCR® (Fractional Prickle CoralCalcium Regentron) – Manufacturer: (www.illglobal.com)]
Over the past few decades, Sasaki, Cohen, Keller, Buncke, Alcamo, Sulamanidze, Isse, Ruff and Wu etc. published studies on various thread lift techniques and many were developed into suture products.
-To be continued