Therefore, mesotherapy and other invasive methods were used to aid transdermal delivery of HA11-12.
Recently, topical HA products that maintain the subunit structure even at the molecular weight of 5nm are being developed using the nano technology. Moreover, effective transdermal delivery of HA has been shown through mass spectrometry analysis. HA molecules absorbed into the skin stimulate the CD44 receptor of fibroblasts and induce remodeling of collagen, elastin and HA, etc.11-12
One topical HA product that is introduced in Korea is Hyalogy developed by Japan's Forlle'd lab.
3. Transdermal administration (sonophoresis and liposome)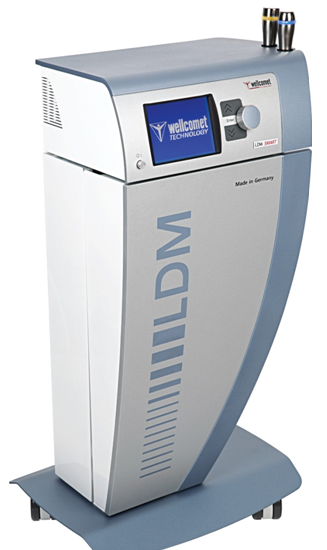 Image 3. Well-comet's High frequency Ultrasound LDM-MED.
More effective transdermal drug delivery methods include ultrasound, surfactant, and using delivery vesicles such as liposome. Recently research is examining the effect of combining two methods to increase drug delivery. I became interested in a study examining the effect of combining elastic liposome and low-frequency ultrasound (LFU)13.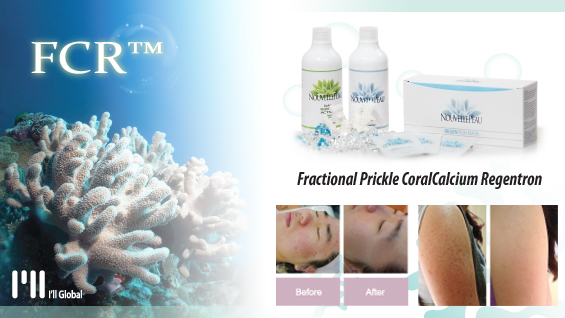 [Advertisement] FCR® (Fractional Prickle CoralCalcium Regentron) – Manufacturer: (www.illglobal.com)]
LFU effectively enhances transdermal drug absorption and was shown in previous studies to have improved delivery of small molecule substances such as insulin (5.8kDa), gamma interferon (43kDa) and tetanus toxoid (150kDa), etc. The cavitation phenomenon generated by ultrasound creates channel like region in intercellular lipids and this seems to help transdermal absorption.14-17
In the past, rigid liposome was used as a delivery vesicle. It has a dual lipid membrane structure that stores hydrophilic molecules in the vesicle core. When combined with LFU, liposome degraded by ultrasound energy canceled out the skin disruption that is caused by resonance, which led to lowered transdermal absorption. However, the elastic liposome that was later developed does not dissolve in LFU and was found to effectively deliver hydrophilic substances to the dermis13.
Sonophoresis has been widely used in dermatology for transdermal drug delivery. However, polymer HA could not be delivered effectively through sonophoresis due to the large molecular weight. In my opinion, combining nano liposome HA and ultrasound can bring maximal dermal absorption. An extended exposure to high ultrasound energy can cause excessive skin disruption and damage. More research is warranted regarding the appropriate sonication time and energy parameters.
High-frequency ultrasound devices with a greater output have been recently developed. New devices with dual wavelengths enhance the skin loosening effect while minimizing skin irritation and maximizing transdermal absorption. Various high-frequency ultrasound devices including the 3,10MHz frequency LDM-MED are being used with excellent efficacy.
References
1. Sparavigna A, Tenconi B. Efficacy and tolerance of an injectable medical device containing stable hybrid cooperative complexes of high- and low-molecular-weight hyaluronic acid: a monocentric 16 weeks open-label evaluation Clin Cosmet Investig Dermatol 2016;9:297–305.
2. D'Agostino A, Stellavato A, Busico T, Papa A, Tirino V, et al. In vitro analysis of the effects on wound healing of high- and low-molecular weight chains of hyaluronan and their hybrid H-HA/L-HA complexes. BMC Cell Biol 2015;16 (1):19.
3. Sato T: Hyaluronic acid. JSMUFF 2005;2 (6):323–8 (in Japanese).
4. Balogh L, Polyak A, Mathe D, Kiraly R, Thuroczy J, et al. Absorption, uptake and tissue affinity of highmolecular-weight hyaluronan after oral administration in rats and dogs. J Agric Food Chem 2008;56 (22):10582–93.
5. Kajimoto O, Odanaka W, Sakamoto W, Yoshida K, Takahashi T. Clinical effect of hyaluronic acid diet for Dry skin – objective evaluation with microscopic skin surface analyzer. J New Rem & Clin 2001;50 (5):548–60 (in Japanese).
6. Sato T, Sakamoto W, Odanaka W, Yoshida K, Urushibata O. Clinical effects of hyaluronic acid diet for Dry and rough skin. Aesthe Derma 2002;12:109–20 (in Japanese).
7. Sato T, Yoshida T, Kanemitsu T, Yoshida K, Hasegawa M, Urushibata O. Clinical effects of hyaluronic acid diet for moisture content of dry skin. Aesthe Derma 2007;17:33–9 (in Japanese).
8. Yoshida T, Kanemitsu T, Narabe O, Tobita M. Improvement of dry skin by a food containing hyaluronic acids derived from microbial fermentation. J New Rem & Clin 2009;58 (8):143–155 (in Japanese).
9. Terashita T, Shirasaka N, Kusuda M, Wakayama S. Chemical composition of low-molecular weight hyaluronic acid from (chicken) and maintaining the moisture effect of ski by a clinical test. Memoirs of the Faculty of Agri of Kinki University 2011;44:1–8 (in Japanese).
10. Schwartz SR, Park J. Ingestion of BioCell Collagen (®), a novel hydrolyzed chicken sternal cartilage extract; enhanced blood microcirculation and reduced facial aging signs. Clin Interv Aging 2012;7:267–73.
11. Pavicic T, Gauglitz GG, Lersch P, et al. Efficacy of cream based formulations of hyaluronic acid of different molecular weights in anti-wrinkle treatment. J Drugs Dermatol. 2011;10 (9):990-1000.
12. Jegasothy SM, Zabolotniaia V, Bielfeldt S. Efficacy of a New Topical Nano-hyaluronic Acid in Humans. J Clin Aesthet Dermatol 2014;7 (3):27–9
13. Kasetvatin C, Rujivipat S, Tiyaboonchai W. Combination of elastic liposomes and low frequency ultrasound for skin permeation enhancement of hyaluronic acid. Colloids Surf B Biointerfaces 2015;135:458–64.
14. Lee SE1, Choi KJ, Menon GK, Kim HJ, Choi EH, et al. Penetration pathways induced by low-frequency sonophoresis with physical and chemical enhancers: iron oxide nanoparticles versus lanthanum nitrates. J Invest Dermatol 2010;130 (4):1063-72.
15. Mitragotri S, Blankschtein D, Langer R. Ultrasound-mediated transdermal protein delivery. Science 1995;269 (5225):850-3.
16. Tezel A, Sens A, Tuchscherer J, Mitragotri S. Frequency dependence of sonophoresis. Pharm Res 2001;18 (12):1694–700.
17. Tang H, Blankschtein D, Langer R. Effects of low-frequency ultrasound on the transdermal permeation of mannitol: comparative studies with in vivo and in vitro skin. J Pharm Sci. 2002;91 (8):1776–94.
-To be continued