▶ Previous Artlcle: #15-1. Long-pulsed Alexandrite Laser
The optical penetration depth of Alexandrite Laser is approximately 2mm.
Therefore, like the Long-pulsed Nd:YAG Laser, Alexandrite Laser can create an effective laser tissue interaction by increasing fluence, spot size or pulse duration for the chromophores which are so deep that the wavelengths (401 to 700nm) of the visible ray spectrum cannot reach it (Figure 2).
Due to the high absorbance for melanin, however, the adjustment of fluence, spot size, etc. to a high level in the dark skin is highly likely to cause burns such as blisters as laser energy is largely absorbed in the epidermis.
In order to produce an effective treatment outcome for the dark skin while reducing incidence of side effects, it is advised to first lighten the superficial pigment lesions or the dark skin color before attacking lesions deeper within the skin.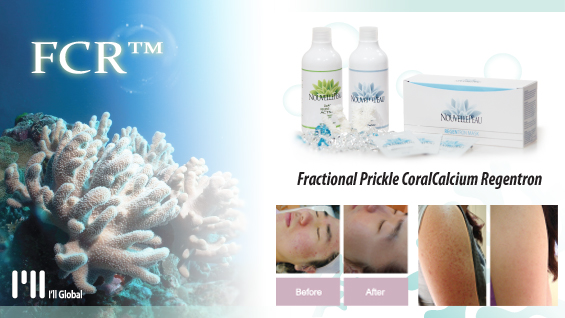 [Advertisement] FCR® (Fractional Prickle CoralCalcium Regentron) – Manufacturer: (www.illglobal.com)]
Different indications of Long-pulsed Alexandrite Laser
As with the Long-pulsed Nd:YAG Laser, the Long-pulsed Alexandrite Laser has many different therapeutic indications.
When melanin acts as a chromophore, the Long-pulsed Alexandrite Laser is indicated for the treatment of freckles, lentigo (lentigo simplex, solar lentigo), liver spots, melasma, flat warts, small warts, etc.
In the epidermis; and for the treatment of junctional nevus, intradermal nevus, congenital melanocytic hairy nevus, and trichostasisspinulosa as well as for hair removal, etc. between the epidermis and the dermal layers.

Table 1. Comparison of absorption coefficients among 532nm, 755nm and 1064nm.
-To be continued