▶ Previous Artlcle : #17-6. IPL(Intense Pulsed Light)
In this issue I deal with a picosecond laser.
Although I have addressed many types of lasers, a picosecond laser is the most recently developed one among the currently used ones in clinical situations and create a furor.
The picosecond laser was initially released as a 755 nm wavelength PICOSURE produced by Cynosure.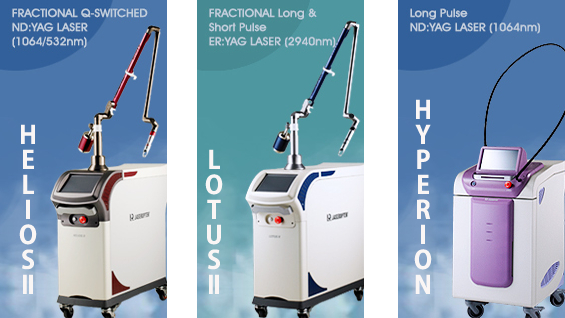 HELIOSⅡ/LOTUSⅡ/HYPERION – Manufacturer: LASEROPTEK(https://www.laseroptek.com/)
The device was expensive in the beginning, but was gradually gained popularity by those who took the lead in using laser for cosmetic medicine in Korea.
Later, the picosecond lasers with a wavelength of 1064 nm began to be consecutively produced home and abroad, including Syneron-Candela's PICOWAY, Cutera's ENLIGHTEN, and Quanta System's DISCOVERY PICO (abroad), as well as Lutronic's PICOPLUS, Onetech's PICOCARE, Laseroptek's PICOLO, and SooDo Group's PICOLITE (domestic) (see Figure 1).
Laser was originally known that it responded to chromophores with high absorbance based on wavelength to selectively denaturalize or destroy tissues to display therapeutic effects.
When the PICOSURE with 750nm picosecond pulse duration was initially released, it was considered that the PICOSURE alone could remove all the tattoos because it could destroy all pigment particles regardless of colors.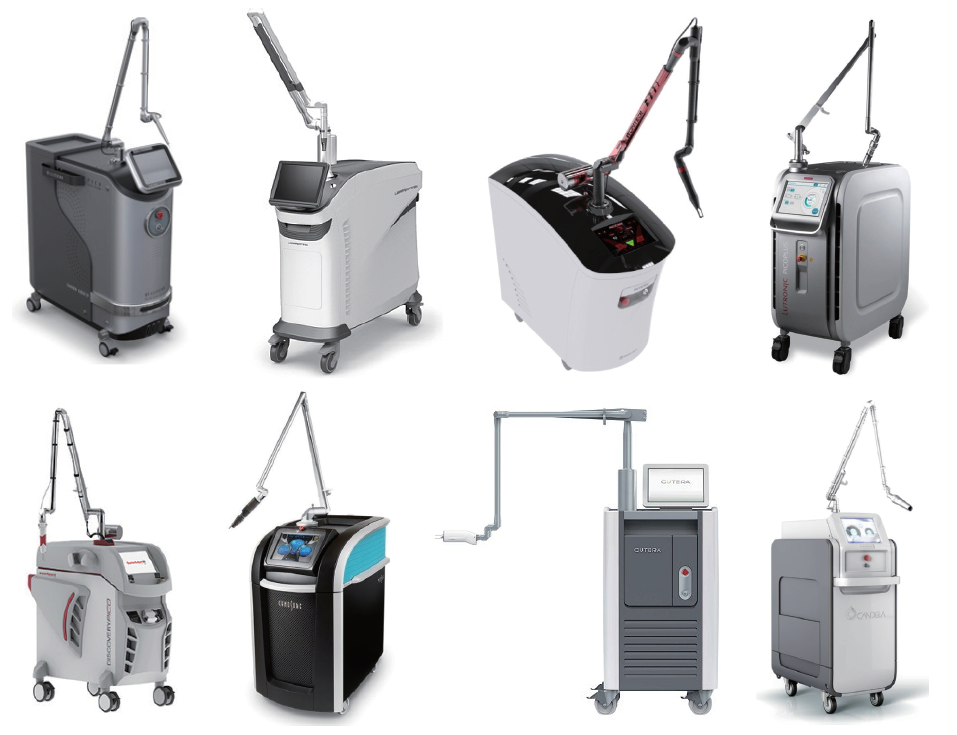 Figure 1. Various types of picosecond laser.
-To be continued