Fat, blood vessels and fibrous tissues are contracted and dissolved fat is aspirated through the internal electrode. The electric current of RF energy is controlled based on the real-time measurements of the skin temperature and tissue impedance. As the controlled heat is directly delivered through the external electrode, submuscular tissues or external surfaces are safely protected from damage. Using the sandwich tightening mode of bi-polar RF, liposuction, loose skin tightening and vascular coagulation for preventing bleeding can be simultaneously carried out.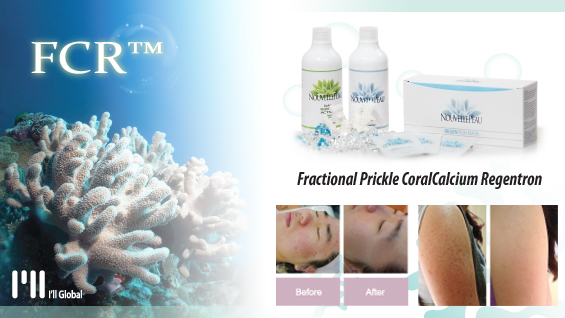 [Advertisement] FCR® (Fractional Prickle CoralCalcium Regentron) – Manufacturer: (www.illglobal.com)]
Thermal effect on the fibrous septa and dermal collagen leads to immediate contraction of these tissues and continuos improvement can be seen over 6 months after the treatment. The overall face appears slimmer due to improved elasticity.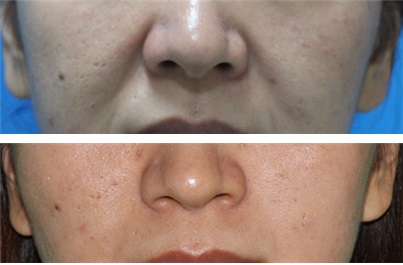 Combining the stamp mode of RF can simultaneously improve elasticity of the skin surface, fine wrinkles, large pores, pigmentation, and scars. This can result in facial lifting and tightening effect.
Patients seeking a simpler and safer treatment with less downtime can enjoy improvement from stamp RF treatment alone.