Clinical data (In-house data)
Dermal density and thickness increased to strengthen the protective barrier
The dermal thickness and density increased 15-30% 4 weeks after treatment compared to before treatment (Image 1).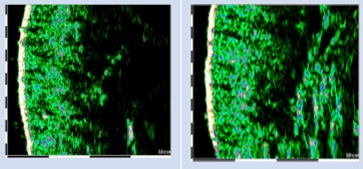 Image 1. Increased dermal thickness and density (15-30%).
Natural vitality and elasticity of the skin
R7 is a measure of age-related elasticity of the skin and was found to improve the most in the under-eye area and cheek. Unlike other devices, improvement was visible only 2 weeks after treatment with Rejuran Healer. Rejuran Healer brought more vitality and elasticity to both dermis and epidermis and strengthened thin, sagging skin (Image 2).
Sebum and pore reduction through maintaining the water and oil balance of the skin
The water content of the skin significantly increased 4 weeks after treatment compared to before treatment. Pores were significantly reduced. This shows that the overall health and appearance of the skin improved (Image 2).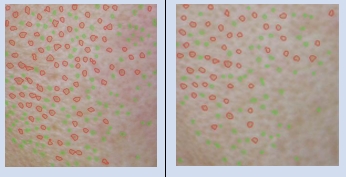 Image 2. Skin's hydration level and pores before and after treatment.
Compared to fractional laser which takes effect 4-6 weeks after treatment, Rejuran Healer shows significant clinical improvement about 2 weeks after treatment. Rejuran Healer may be particularly beneficial for patients who are averse to dermal filler or botulinum toxin injections, patients desiring more natural outcome, patients hoping to try new procedures, patients with thinned skin due to frequent laser or other procedures, highly sensitive patients, and patients who want naturally improved skin.
Photographic images often do not show accurately the degree of improvement. It is more practical to evaluate treatment effects through the personal assessments of the patient and doctor.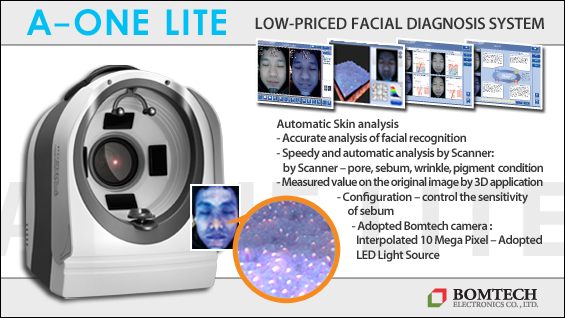 [Advertisement] A-One LITE(Facial Diagnosys System) – Manufacturer: BOMTECH(www.bomtech.net)
1. 3-5 days after treatment
– Skin texture is smoother.
– Maintaining the right balance between water and oil content of the skin helps the oily skin to produce less sebum and dry skin to strengthen the skin barrier. Rejuran Healer also provides better hydration through the hydration effect of PN.
2. 2-4 weeks after treatment
- Improved elasticity through collagenesis.
– Fine wrinkle improvement around the eyes and the overall face.
– Reduced pores and keratin.
3. 1 month after treatment
– Natural lifting effect due to improved elasticity.
– Volumization through enhanced dermal thickness.
Rather than focusing on before and after photo images, the effect of Rejuran Healer can be best assessed by the personal testimonials of the patient. Due to its excellent safety and stability, Rejuran Healer can be easily combined with other treatments or procedures. It can also be used alone to bring natural revitalization of the skin. Fine wrinkles around the eyes, under eye and mouth areas are not easily removed by dermal filler or botulinum toxin. However, Rejuran Healer has been shown to improve fine wrinkles and rejuvenate the skin. It provides both excellent efficacy and safety. As there are no side effects or irritation, Rejuran Healer can be used in the décolletage, neck and hand wrinkles or stretch marks. It may provide an excellent final touch to more drastic procedures.
More clinical data is needed to fully establish the efficacy and safety profiles of Rejuran Healer, however, it surely is a new promising treatment with excellent benefits.
-To be continued-