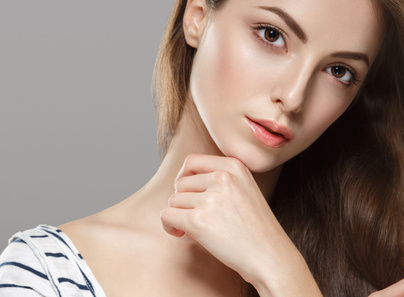 After chin correction, jaw line correction is needed in some cases. Dermal filler is a good choice for jaw line correction. After chin correction, if there is hollowness in the mandible body or prejowl sulcus, dermal filler can be used for smoothing the jawline. In the US, the ideal shape of the jaw is referred to as a "hockey stick line" (Figure 4). The hockey stick line chains into a "W" shape (Figure 5) with age, which can be corrected with a contouring procedure.
Figure 4. Hockey stick line.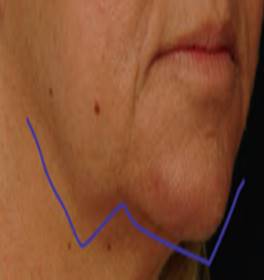 Figure 5. W-shape.
I recommend using a cannula in jaw line correction as this area is susceptible to vascular damage and bruising. Practice caution to avoid the facial artery and use the linear retrograde injection technique (Figure 6) to inject in the subcutaneous layer or above periosteum. To smooth the outline, gently massage after injection or use subdermal injection of soft filler.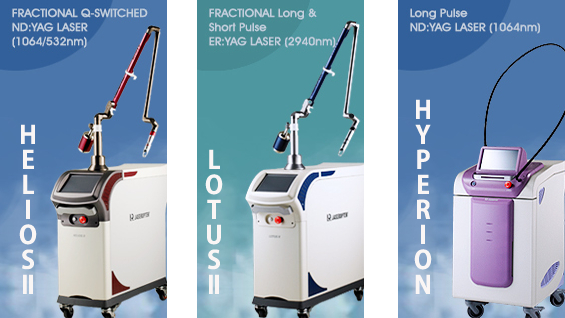 HELIOSⅡ/LOTUSⅡ/HYPERION – Manufacturer: LASEROPTEK(www.laseroptek.com)
Thread can also be used in jaw line correction. I use the N-cog thread and it is helpful to combine it with ML. In general, a 21G, 6 cm thread is used. For a stronger lift, an 18G thread blue forte is used. Threads are placed subcutaneously and banding should be carried out after the procedure (Figure 7). The outcome improves when dermal filler is combined. For maximal effect, inject botulinum toxin in the platysma muscle along the jaw line. Botulinum toxin injections should be deeper than the subcutaneous fat.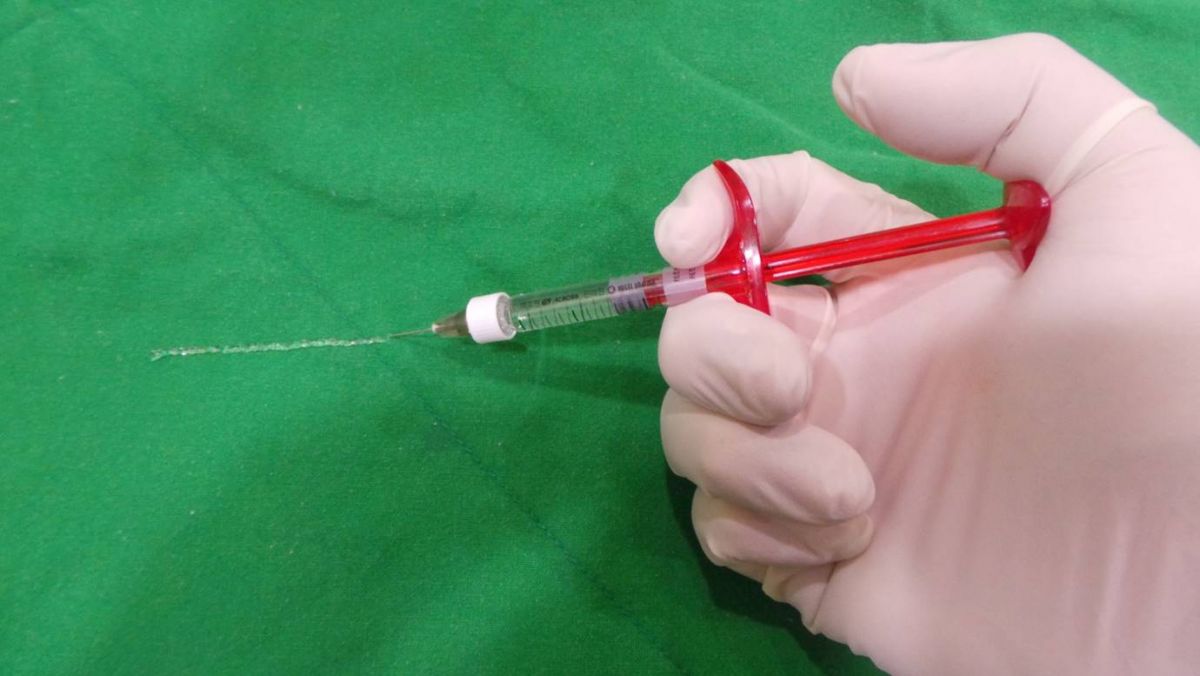 Figure 6. Linear injection.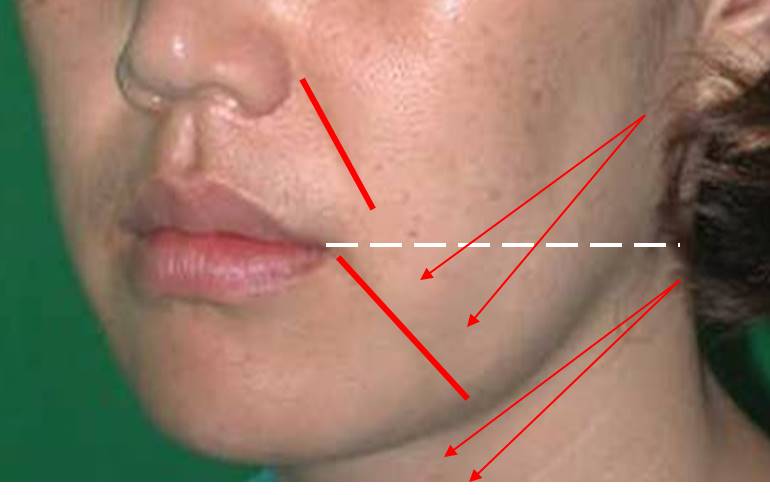 Figure 7. Thread insertion for jaw line correction.
-To be continued