Laser Therapy for Hypertrophic Scar and Keloid
Laser therapy for hypertrophic scar and keloid is still not more beneficial than conventional methods, such as surgery, steroid injection or cryotherapy. However, combination with conventional methods, especially reducing the size with a conventional method and then improving the color or texture of the scar with laser, may lead to a better aesthetic outcome.
Among representative lasers, results have been reported for pulsed-dye laser (PDL), fractional laser, Q-switched Nd:YAG laser and intense pulse light (IPL).
As for hypertrophic scars, some cases have reported good results when using ablative lasers, such as CO2 Laser, but care should be taken since they may increase the range or size of the scar. Ablative laser is not suitable for keloids.

Figure 1. Keloids aggravated after skin resurfacing with CO2 laser.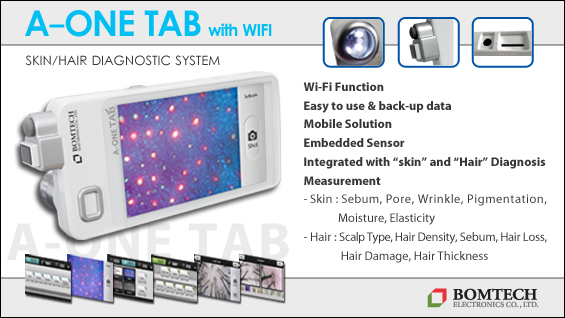 [Advertisement] A-One Tab with Wi-Fi(Skin/Hair Diagnostic System) – Manufacturer: BOMTECH(www.bomtech.net)
PulsedDye Laser (PDL)
585nm wavelength was initially used for hypertrophic scar or keloid, but there are reports suggesting that 595nm may provide similar effects. There are few studies on accurate mechanism of scar reduction, but it is speculated that these wavelengths, which are originally used for vascular lesions, cause vascular ischemia and, thus, induce collagen degradation and inhibit collagen synthesis, which might be the main mechanism of scar reduction. A lot of studies also reported the reduction of TGF-beta, the major cytokine important for proliferation of scar tissues after laser irradiation. Below are good indications of PDL:
1. Hypertrophic scar following trauma or burns, not suitable for surgery or conventional methods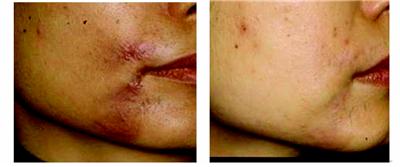 Figure 2. PDL applied for hypertrophic scar following trauma
2. For improving hypertrophic scar induced by postoperative suture: these scars have long and thin shape, making it difficult to treat them with other methods.

Figure 3. PDL applied for a suture induced scar
3. For improving color or texture of keloids not very large in size

Figure 4. PDL applied to a keloid
4. Aggressive prevention of scar in the early phase of would healing
In 2003, Nouri et al. reported that 585nm PDL applied to suture area immediately after a surgery inhibited the formation scar in the long term. Similar effect has been reported for 595nm PDL later on, and this method is now recognized as a method for aggressive prevention of scar. There is still controversy, however, about the method, especially over the optimal parameter.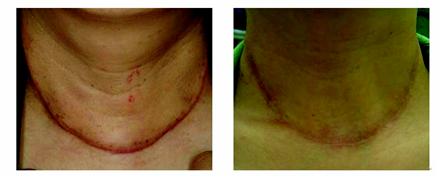 Figure 5. PDL for Inhibition of scar formation after surgery
Fractional Laser
PDL has been considered so far as the only laser that can be applied to hypertrophic scar or keloid. Recently, however, more and more studies are reporting the effect of fractional laser, making it applied to more cases. Originally the main indication of fractional laser was atrophic scars, such as scars from acne, but good results have been reported for treatment and prevention of hypertrophic scars as well.
Behroozan et al. reported that fractional laser was beneficial for postoperative hypertrophic scar, and in 2009, I and Choi et al. reported the usefulness of fractional laser for the prevention of postoperative scars in patients who underwent thyroid surgery.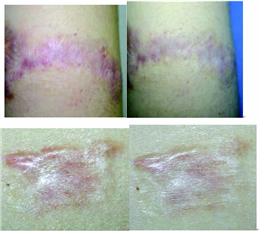 Figure 6. Fractional Laser applied for hypertrophic scar and keloid
Others
IPL or Q-switched Nd:YAG (QSND) Laser are also considered as applicable, although there are few reports on them. IPL applied to blood vessels is suspected to have a similar action to PDL, and QSND laser is recently reported as having a good effect on hypertrophic scar and keloid, when using a so-called laser toning technique, which irradiates a low fluence.
- To be continued-
▶ Previous Artlcle : #5. Laser for Scar Treatment Ⅰ
▶ Next Artlcle : #7. Surgical Treatment of Scar