▶ Previous Artlcle: #1-1. Overview of Skin Booster
Skin booster, a nourishing source for skin rejuvenation, can be defined as everything of the materials that enhance the skin's overall condition, just as Collins Cobuild Advanced Learner's English Dictionary says that a booster is "something that increases a positive or desirable quality".
However, the term 'skin booster' is not an official medical term, and the term 'skin rejuvenation booster' seems more precise.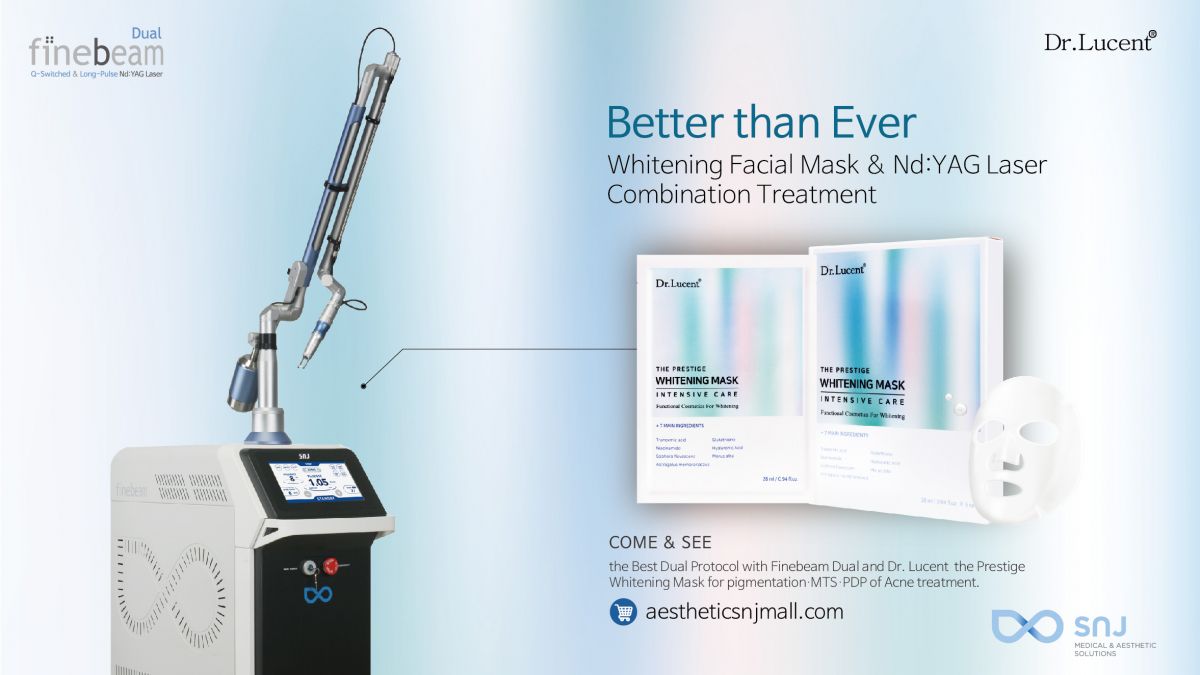 [Advertisement] DUAL FINE BEAM – Manufacturer: SNJ(www.medicalsnj.com)]
The representative skin rejuvenation boosters can largely be classified as three or four product groups according to the ingredients contained: the products containing cross & non-cross linked hyaluronic acid, which is known for its ability to hydrate the skin; the products derived from the growth factors (cytokines) produced by various raw materials and process steps; the products with polydeoxyribonucleotids/polyncleotid, a fragmented DNA mixture extracted from the milt of salmon (O. keta) whose nucleotide sequence is akin to that of humans; and the products formulated by polycomponents such as vitamins, minerals, amino acids, coenzymes, and HA.
In addition, there are the products approved as injectable medical devices and cosmeceuticals, respectively.
The latter are based on a transdermal delivery system using various types of skin care devices (Iontophoresis, Sonophoresis, Electrophoresis) by expressing channels in the skin with Microneedle Therapy System (MTS), Fractional Laser, etc.
Purposes of skin boosters
The main purpose of skin rejuvenation boosters is to regenerate the aging and damaged skin caused by extrinsic (UV) and intrinsic irritations and prevent skin aging.
In this case, the most significant target is fibroblast.
Fibroblast is an important component that makes various proteins such as collagens in the dermis and activates a paracrine cross-talk with surrounding substances but is also involved in epidermal regeneration through a paracrine cross-talk with epidermal keratinocytes with the basement membrane zone (BMZ) in between.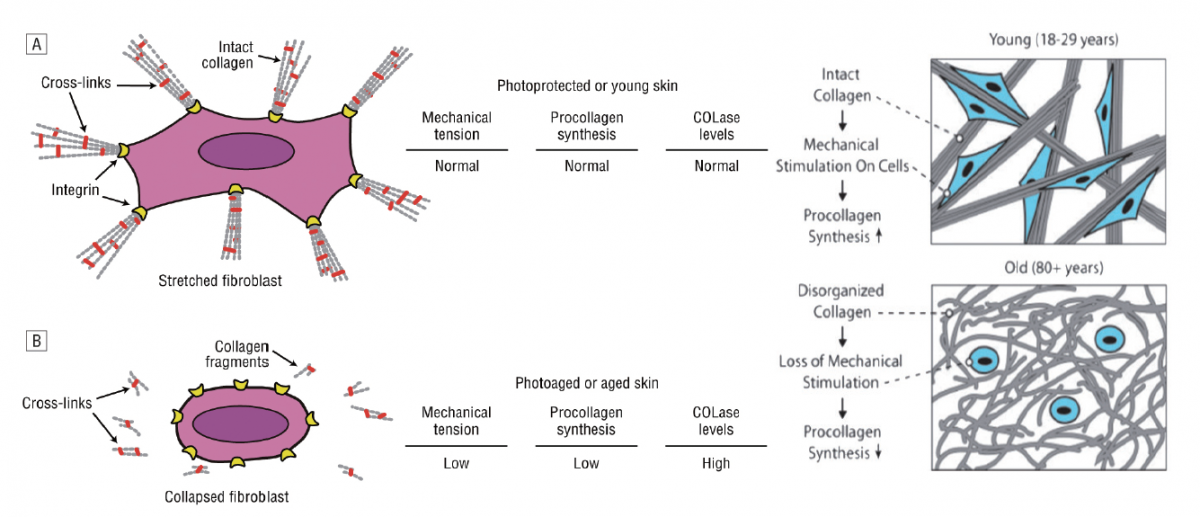 Figure 3. Fiberblast collapse. Fisher GJ, Varani J, Voorhees JJ. Looking older: fiberblast collapse and therapeutic implications. Arch Dermatol. 2008l 144(5):
666-672. Scemetic representation of mechanisms underlying reduced collagen synthesis in aged skin. James Varani, Michael K. Dame, Laure Rittie,
Suzanne E. G. Fligiel, Sewon Kang, Gary J. Fisher, and John J. Voorhees. Decreased Collagen Production in Chronologically Aged Skin. American Journal
of Pathology. 2006; 168(6): 1861-1868.
-To be continued