▶ Previous Artlcle: #3-3. DNA Fragments (PDRN, PN)
Differences between PDRN and PN
Then, what are the differences between PDRN and PN?
The PDRN products officially distributed in Korea include products approved as subcutaneous and intramuscular injection for wound treatment and tissue repair caused by skin graft (2008, PLACENTEX™), REJUVENEX™ (2015, Ahn-gook Pharm), HiDr (2016, BMI Korea), Nucleo (2016, Yungjin Pharm), Polydien (2016, Han Wha Pharma), Newdien (2016, Dae Han New Pharm), Recovery (2016, KyongBo Pharmaceutical), Revitalex (2018, Humedix).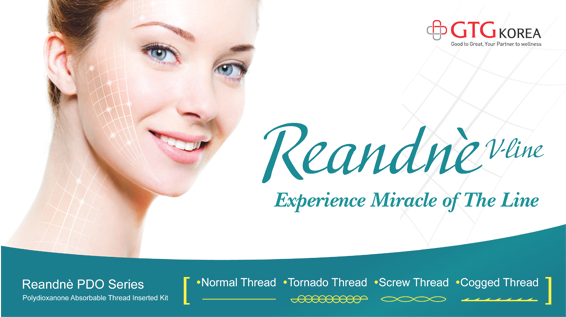 [Advertisement] Reandnè Thread Series – Manufacturer: GTG WELLNESS(https://gtgwellness.co.kr/en/)
PN is gel-type material made for cosmetics and anti-aging in July 2014, based on the action mechanism of PDRN.
It focuses on anti-aging and cosmetics more than PDRN by concentrating longer DNA fragments 10 times and increasing their viscosity to form three-dimensional porous structures (see Table 2).
REJURAN® (PharmaResearch) is a commercialized product of PN. It is transparent, high-density gelation of PDRN polynucleotides, with a pH of 6.0 – 8.0 and a viscosity of 50 – 60 pa.s (see Table 3).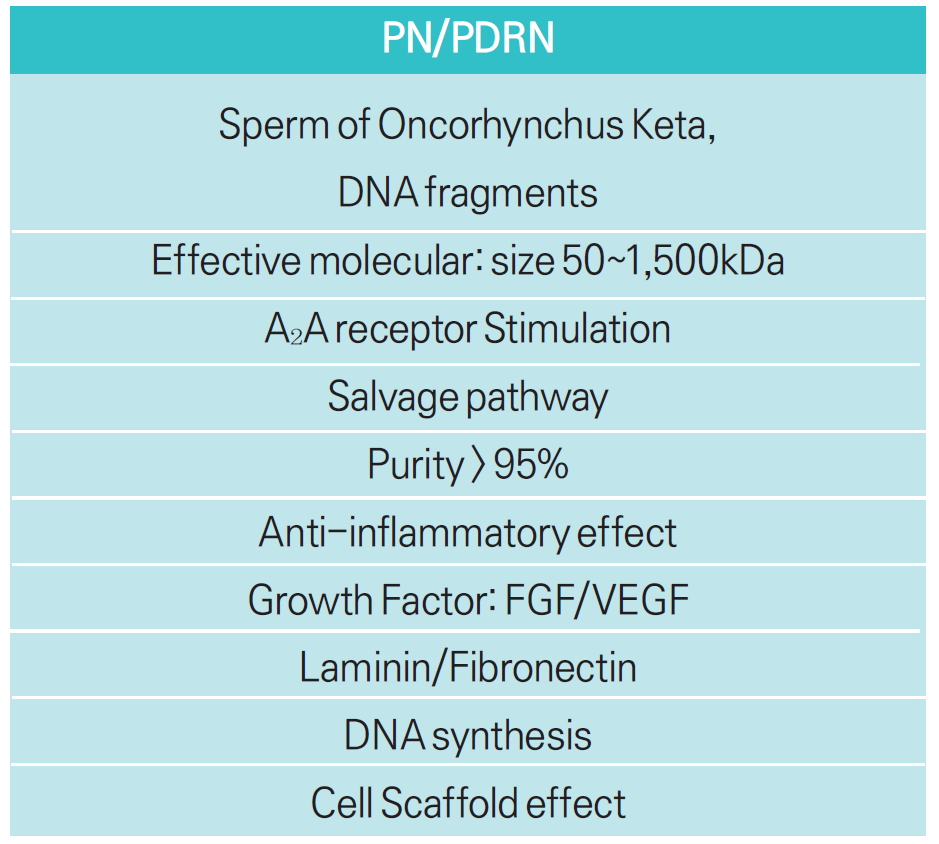 Table 1. PDRN and PN.
-To be continued