In the previous issue, we discussed latest trends in the reconstructive tattooing of scar tissues. The article served as a brief introduction and I have received requests for a more detailed discussion of the procedure and techniques. In this article, we will take a closer look at reconstructive tattooing of scars.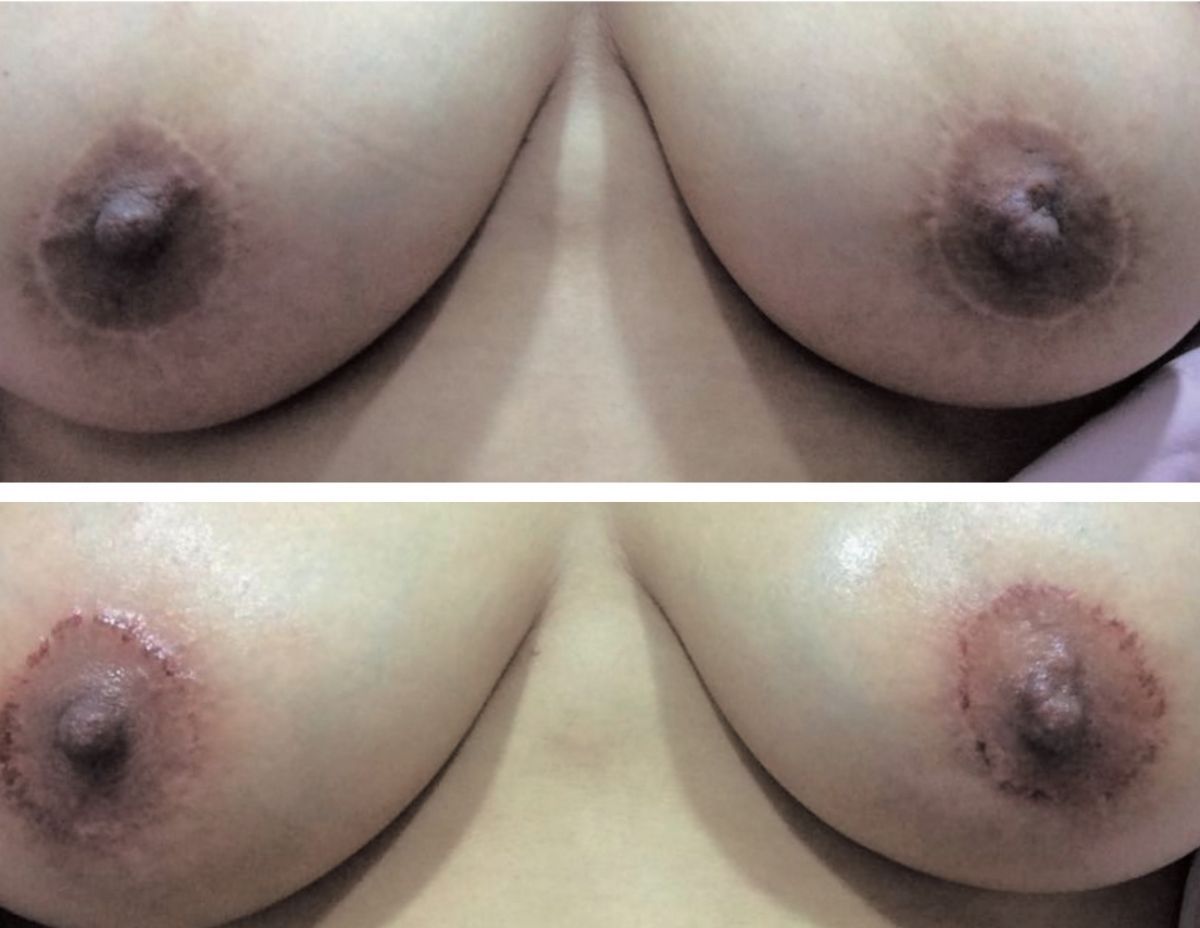 Image 1. Scar from areolar reduction (top) and immediately after touch-up at 1 month of reconstructive tattooing (bottom).
I have mentioned that it is important to match the surrounding healthy skin as much as possible when performing stretch mark removal with tattooing. Unlike the vitiligo lesions with smooth surfaces, scar tissues have uneven surfaces with inconsistent elasticity. Tattoo procedures of special scar tissues such as a hypertrophic scar or keloid can be complicated and it takes a lot of effort on the part of the technician to achieve good results. Histologically, most scars do not have a consistent dermal depth and this should be considered as tattoo procedures target the dermal layer. Let us take a look at the various factors that need to be considered when carrying out tattoo procedures over scar tissues.
Image 2. Breast augmentation scar (top) and a month after reconstructive tattoo (bottom).
Scars come in various shapes. For example, laceration from a blade can create anywhere from a smooth surfaced scars with slight depigmentation to very bumpy keloids. One should realize an important fact when tattooing various scars; a single treatment cannot achieve perfection. The most dangerous assumption in reconstructive tattooing including scar removal is that a satisfactory outcome can be achieved with just one treatment. I have to confess that I am not free from this fault. Overconfidence in one's ability may result in more problems.
The human skin differs widely depending on the individual, body area and season. Reconstructive tattoo aims to make tattoo lesions appear similar to the surrounding normal skin. Considering such widely varying skin conditions, a lot of trial and error is inevitable to achieve good results. It is crucial to communicate this to the patients before treatment.
This is why pre-treatment consultation may be more important than the treatment itself. Many of the patients seeking reconstructive tattoo are already frustrated with different modes of scar removal. Therefore, they are naturally skeptical of the benefits of tattoo scar removal. This may serve as a hurdle to building rapport with the patient in the beginning.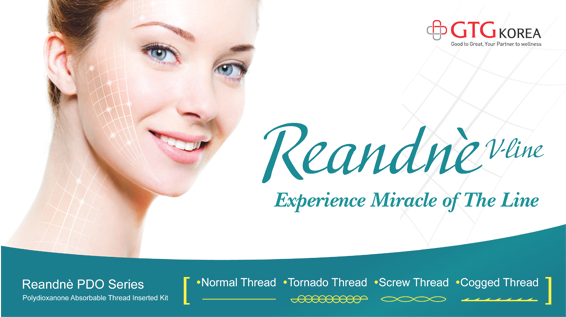 [Advertisement] Reandnè Thread Series – Manufacturer: GTG KOREA(www.gtgkorea.co.kr)
-To be continued