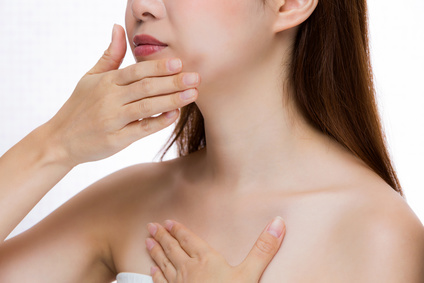 Absorbable suture materials have become one of the three most popular minimally invasive treatments(along with botulinum toxin and dermal filler) of neck wrinkles. Absorbable thread lift is being recognized as an effective and innovative way of treating neck wrinkles.
Improving the overall elasticity of the neck area using EBT(energy based technology, HIFU/RF/Laser) or MISBIB(multiple intradermal small bolus injection of botulinum toxin) is carried out and followed by placement of horizontal threads(Polydioxanone, PDO). This combination approach is very effective in improving neck lines. Also, simultaneous administration of PDRN(polydeoxyribonucleotide) or PN(polynucleotid), etc. for cell activation can promote wound healing and enhance the benefits of the thread.
PDO threads are available in mono, screw and cogged types. The mono type is used for skin tightening for collagenesis, vasculogenesis, and enhanced tissue metabolism. The screw type or spring thread has better tensile strength than the mono thread and brings stronger lifting effect. It is useful in glabella wrinkles, nasolabial folds, forehead lines, neck lines and other areas where volume enhancement is needed.
The cogged thread which has maximal lifting effect is available in different types such as cut cogs, molding thread, and cone thread, allowing for customization for various indications and treatment area. <Table 1> below summarizes types of suture materials available.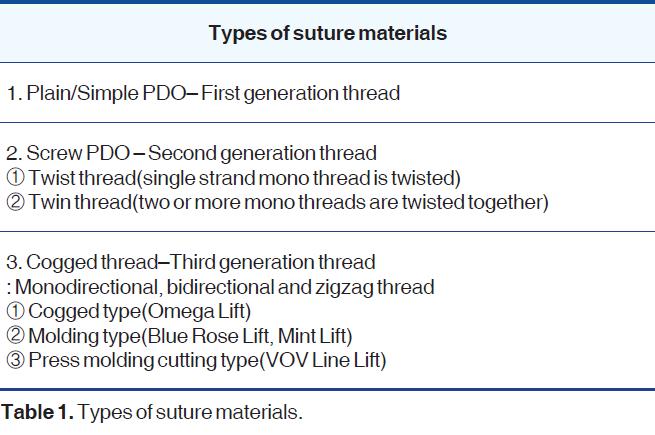 The key effects of various PDO threads include lifting and tightening. The targeted effect has much to do with the thread type but the basic mechanism of action can be summarized as below.
1) Inserted thread increases elasticity of adjacent fibrous tissues.
2) Volume enhancement.
3) Mechanotransduction.
: Collagen remodeling, vasculogenesis, and metabolic enhancement of surrounding tissues.
4) Anchoring and pulling of tissues by cogs.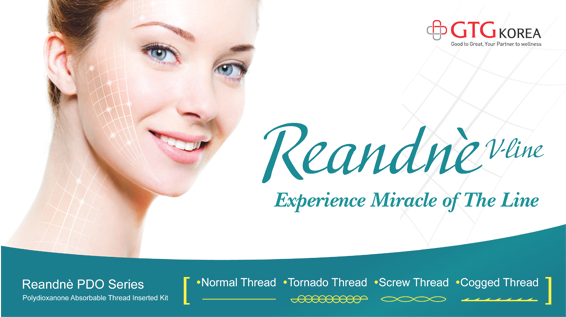 [Advertisement] Reandnè Thread Series – Manufacturer: GTG KOREA(www.gtgkorea.com)
-To be continued