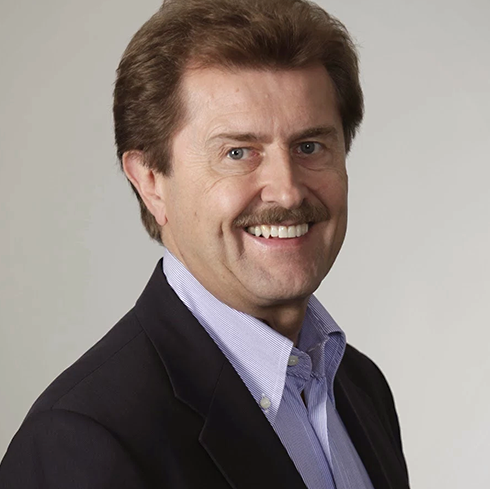 Dr. Klaus Fritz is a director of Landau and Kandel Skin and Laser Center in Germany and associate professor of the department of medicine of Carol Dabila University in Romania. He has given lecture and advice on aesthetic medicine at Osnabrück University (Universität Osnabrück) in Germany, and he was a chairman of European Society of Laser Dermatology and European Society of Dermatology and Venerology.
He has served as chairman and vice chairman of the German Academy of Dermatology, and has given numerous presentations as guest speaker at national and international conferences over 600 times.
The reason you chose aesthetic medicine as your medical field
Originally, I did both traditional skin care and aesthetic medicine. However, the demand for aesthetic medicine has started to increase rapidly, and many patients have become interested.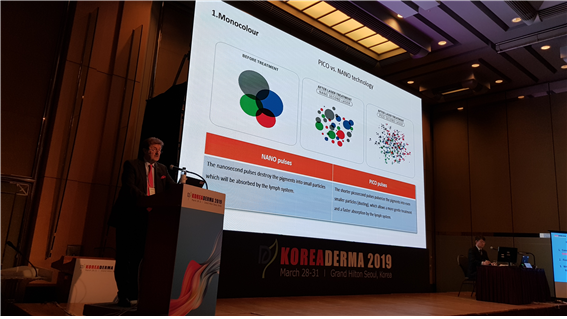 [Dr. Klaus Fritz is presenting the PICOCARE clinical research.]
At the same time, aesthetic medicine has become an attractive field for the past 10 to 20 years, with the tremendous advancement of the skills of aesthetic medicine specialists and the technologies of related devices. This is why I chose aesthetic medicine as my medical field.
How was the relationship with WON TECH Co., Ltd. started
Until five years ago, devices developed and manufactured in Asia, including Korea, were rarely used actively. The reason I first have interest in the company, WON TECH Co., Ltd., was the reasonable price. In addition to the price, I started my relationship in earnest because of the excellent technology.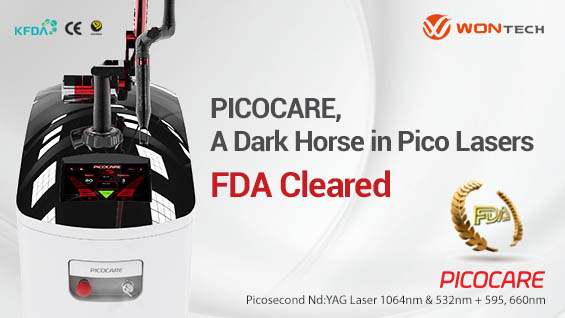 [Advertisement] PICOCARE - Manufacturer: WONTECH(www.wtlaser.com)]
Since then, I have been gradually making a network with Korean aesthetic medicine specialists. I am continuing a good relationship with WON TECH Co., Ltd. as we met two to three times at international meetings and once at an Asian meeting.
- To be continued