▶ Previous Artlcle: http://1-2-picocare-klaus-fritz
How is the PICOCARE evaluated in the field
It is important for the Picosecond Laser to implement the accurate pulse duration and stable beam quality. WON TECH Co., Ltd. is the first company in the world that developed and launched both Alexandrite and Nd:YAG based Picosecond Laser with its own technology. As such, PICOCARE is also recognized in its technology.
Many doctors in the regions or countries where WON TECH Co., Ltd. has entered are highly satisfied with the WON TECH's devices or services, quality, and outcomes.
However, I think there is a limitation in that Korean companies are still not widely known in many parts or countries of Europe. If you promote a little more actively, many local doctors will be satisfied with the devices produced by Korea, as well as WON TECH Co., Ltd.
Have you ever given advice to the company as a key doctor
I communicate with WON TECH Co., Ltd. mainly via e-mail or telephone. We also meet in person and discuss at international conferences. Such feedback is quite efficient.
As a key doctor, I have advised how to use the photomechanical way destroying the pigments in a better way than the pure photothermal laser does in relation to new signs and have sought positive outcomes.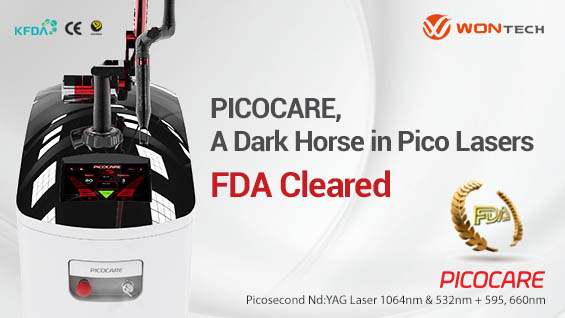 [Advertisement] PICOCARE - Manufacturer: WONTECH(www.wtlaser.com)]
Your evaluation on Korean aesthetic medicine specialists and companies
Korean aesthetic medicine specialists are leading the world. They have diverse and abundant experience based on the excellent intellectual level. They have very broad Interests and also respond quickly to the trendy issues.
In fact, Korea and Germany are geographically far apart, and most people do not know much about Korean companies. Korean companies should prepare a stage to promote Korean technology through more aggressive marketing.
The ways to strengthen the global network of aesthetic medicine community
Nowadays, there are many academic conferences, and we can easily find academic societies or online platforms to share and exchange various experiences.
If we take advantage of these opportunities, I think the officials of aesthetic medicine will be able to share infinite information in this field more actively than before and to spread their experience more widely.
- To be continued