Young Woon Park, M.D.1, Un Cheol Yeo, M.D., Ph.D.2
Dermatologist (Board-certified),1 Jongno S&U Dermatologic Clinic, Seoul, Korea2
* Acceptable secondary publication
* This article was published in the Medical Lasers.
* The authors have received approval from the editors of the Medical Lasers and the D&PS.
Abstract
Melasma is one of the most common forms of acquired hyperpigmentation in Asians. It is often intractable with a high rate of recurrence. Several years ago, the collimated low-fluence 1,064 nm Q-switched neodymium-doped yttrium aluminum garnet (Nd:YAG) Laser was introduced as the "Laser toning" for the treatment of melasma.
Laser toning has been established as an excellent treatment option for melasma with proven efficacy, and it has gained widespread usage. Compared to the early days of Laser toning, recent Laser toning treatment is associated with lower fluence, fewer passes, wider intervals between treatment sessions, and a minimal and milder tissue response.
This recent approach can reduce the risk of mottled hypopigmentation, postinflammatory hyperpigmentation, rebound hyperpigmentation, and recurrence of melasma. However, there are a growing number of non-responders to the recent Laser toning technique, which can be problematic for some doctors. Dermatologists should be aware of the various ways to manage non-responders.
Moreover, they should also have an accurate understanding of the mechanisms and principles of these modalities to apply optimal treatment methods for each patient condition and melasma state. Further research and updates are necessary to improve the safety and efficacy of Laser therapy for melasma.
Key words: Laser toning; Melasma, Non-responders, Q-switched neodymium-doped yttrium aluminum garnet Laser, Treatment
Melasma is a common acquired skin disease characterized by symmetrical hyperpigmented macules and patches involving sunexposed areas.1 The lesions are irregular in shape and light to dark brown in color.1 Etiology and pathophysiology of melasma are not yet clearly understood, though various factors and complicated pathophysiological processes are thought to be involved.2
Melasma tends to affect more women than men, but also people with darker skin. It is particularly common in East Asians including Koreans, the Chinese and Japanese. In this population, the desire to treat the condition is also very high. Melasma is often difficult to treat. Conventional treatments include topical sunblock, topical whitening agent, and peeling.3
Several Lasers or intense pulsed light (IPL) have been used in melasma in the past. Traditional Laser therapies in melasma had a high risk of postinflammatory hyperpigmentation (PIH), rebound hyperpigmentation, or recurrence/worsening of melasma.4 High fluence levels were thought to cause excessive thermal reaction and inflammation, leading to such complications.5
A new method using the top-hat beam mode, short pulse width, high peak power, and low fluence of a 1,064 nm Q-switched (QS) neodymium-doped yttrium aluminum garnet (Nd:YAG) Laser was introduced under the name of 'Laser toning' for treatment of melasma. This new method has the benefit of minimizing thermal damage to tissues.6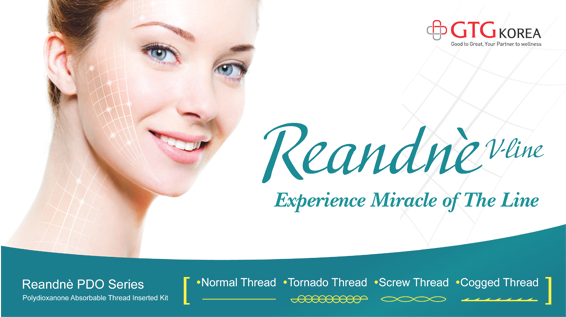 [Advertisement] Reandnè Thread Series – Manufacturer: GTG KOREA(www.gtgkorea.com)
Laser toning reduces the number of melanosomes (particularly, stage IV melanosomes), and induces structural change in them. While it does not destroy melanocytes, it does reduce the volume and dendrite count of melanocytes.7 In addition, Laser toning was reported to down-regulate the expression of tyrosinase-related protein (TRP)-1, TRP-2, nerve growth factor, α-melanocyte-stimulating hormone, tyrosinase, and stem cell factor in the lesion site.8
In other words, Laser toning improves melasma not by lowering the melanocyte count but by reducing melanin, melanosomes and melanocyte functions.6-8
References
1. Pandya AG, Guevara IL. Disorders of hyperpigmentation. Dermatol Clin 2000;18:91-8.
2. Naito SK. Fractional photothermolysis treatment for resistant melasma in Chinese females. J Cosmet Laser Ther 2007;9:161-3.
3. Gupta AK, Gover MD, Nouri K, Taylor S. The treatment of melasma: a review of clinical trials. J Am Acad Dermatol 2006;55:1048-65.
4. Halachmi S, Haedersdal M, Lapidoth M. Melasma and laser treatment: an evidenced-based analysis. Lasers Med Sci 2014;29:589-98.
5. Taylor CR, Anderson RR. Ineffective treatment of refractory melasma and postinflammatory hyperpigmentation by Q-switched ruby laser. J Dermatol Surg Oncol 1994;20:592-7.
6. Park YW, Yeo UC. Mottled Hypopigmentation from Laser Toning in the Treatment of Melasma: A Catastrophic or Manageable Complication? Med Lasers 2015;4:45-50.
7. Mun JY, Jeong SY, Kim JH, Han SS, Kim IH. A low fluence Q-switched Nd:YAG laser modifies the 3D structure of melanocyte and ultrastructure of melanosome by subcellular-selective photothermolysis. J Electron Microsc (Tokyo) 2011;60:11-8.
8. Kim JE, Chang SE, Yeo UC, Haw S, Kim IH. Histopathological study of the treatment of melasma lesions using a low-fluence Q-switched 1064-nm neodymium:yttrium-aluminium-garnet laser. Clin Exp Dermatol 2013;38:167-71.
-To be continued