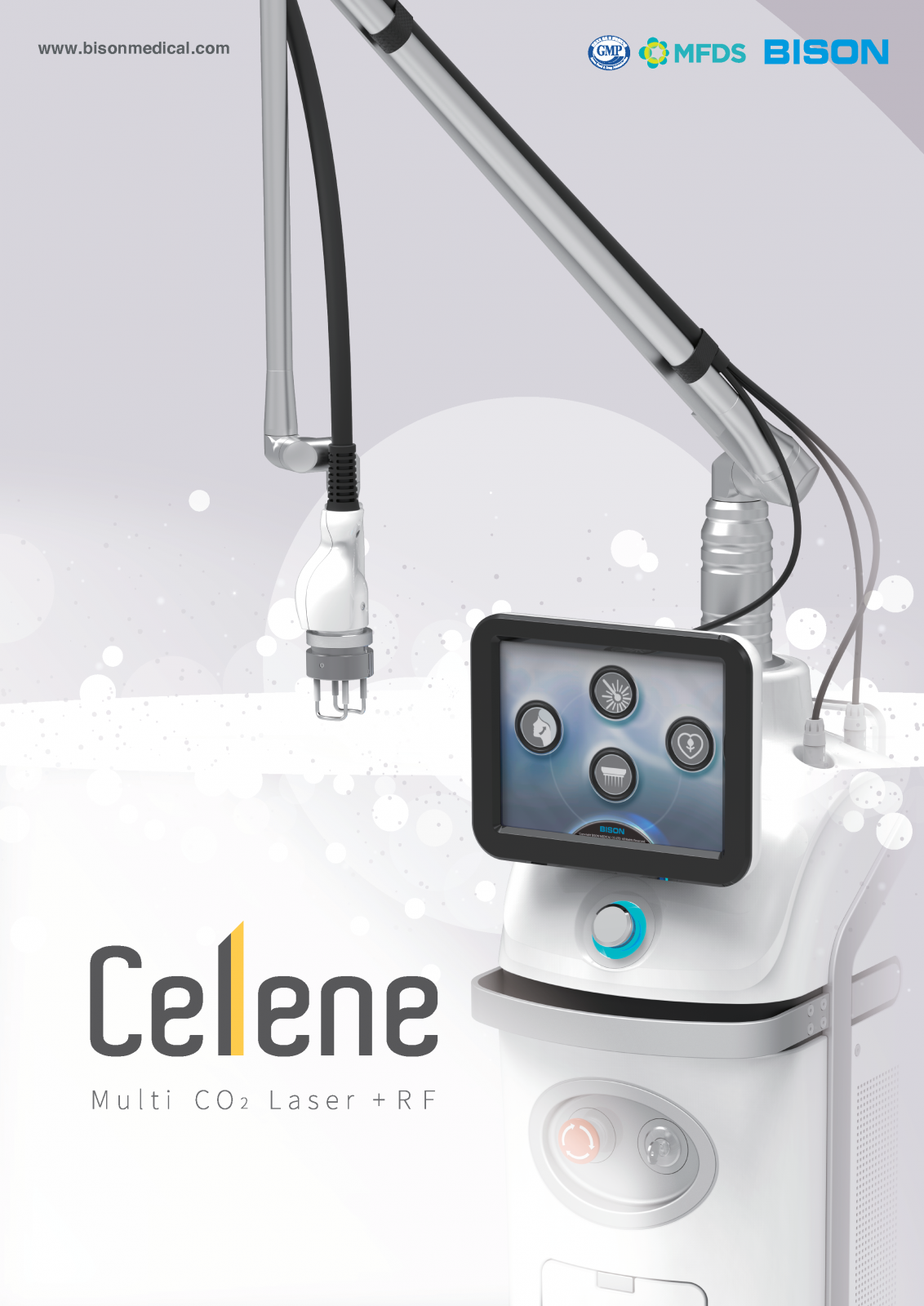 What is Cellene?
Cellene is the ultimate specialist in skin rejuvenation with both the CO2 laser / RF-combined energy & the needle RF energy.
It provides synergy effect by using the combined functions of CO2 laser with radiofrequency(RF).
As the name of Cell + Selene symbolizes, the multi RF & CO2 energies shines the deteriorated cells/tissues back to the rejuvenation.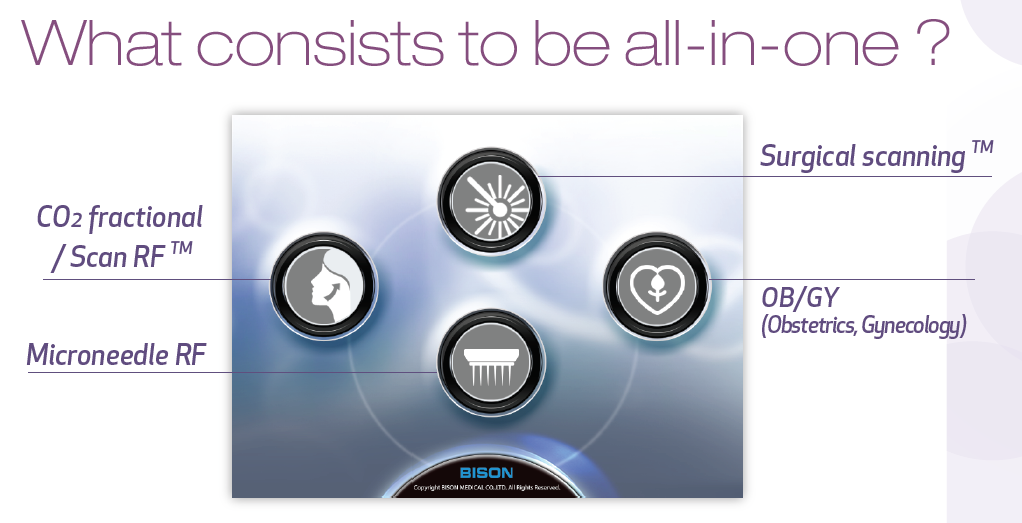 What constitutes ?
- CO2 Scanner
Unlike the conventional CO2, it is adjustable in the 0.1mm Pitch.
This is Fractional CO2 laser that stimulates continuous collagen
generation as well as helps to continuous skin rejuvenation by
minutely destroying dermis and epidermis at small spot size.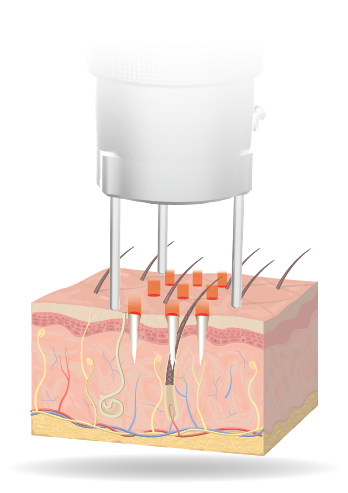 CO2 Scanner.
- Surgical Scanning
This unique Surgical ScanningTM can treat the previously untreatable bigger lesion smoothly by irradiating to max 10mm diameter. It can penetrate deeply and evenly.
It can form the rectangle & oval shape, not only forming the typical square & circle shape.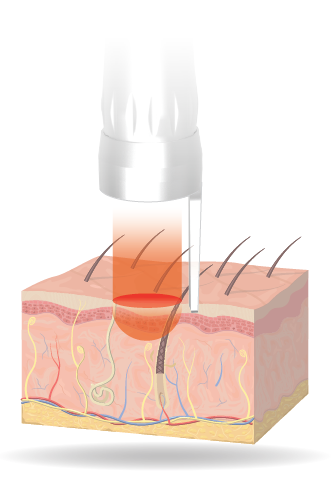 Surgical Scanning.
- Scan RF
The Scan RFTM therapy exploits the combined action of fractional CO2 laser (Scan) with radiofrequency(RF). In order to combat skin alterations.
It fights back such aging effects of wrinkles & flabbiness, by providing the multi energies on the tissues.
It is ideal for the previously untreatable areas such as the neck and periocular. It is the new referral procedure in the field of aesthetic medicine and dermatology.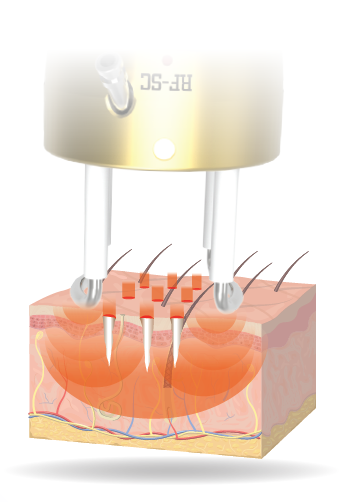 Scan RF.
- Microneedle RF
It is an innovation that empowers you to control your skin rejuvenation procedure. You control the treatment depth and energy levels to enable a multi-layered approach for customized treatments, regardless of skin type.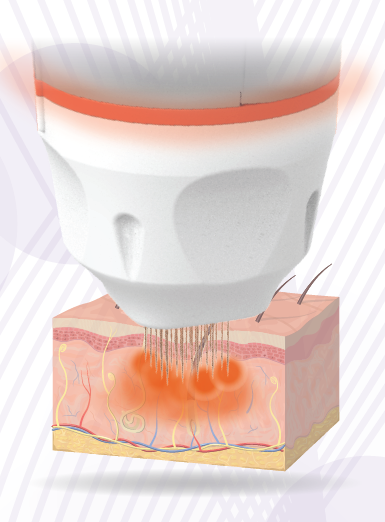 Microneedle RF.
- Gynecological Rejuvenator
It is the new concept of non-invasive equipment using CO2 (10,600nm) Laser for treatments of the Gynecological disease(urinary incontinence, vaginal dryness and etc), Vaginal Rejuvenation, CO2 Fractional.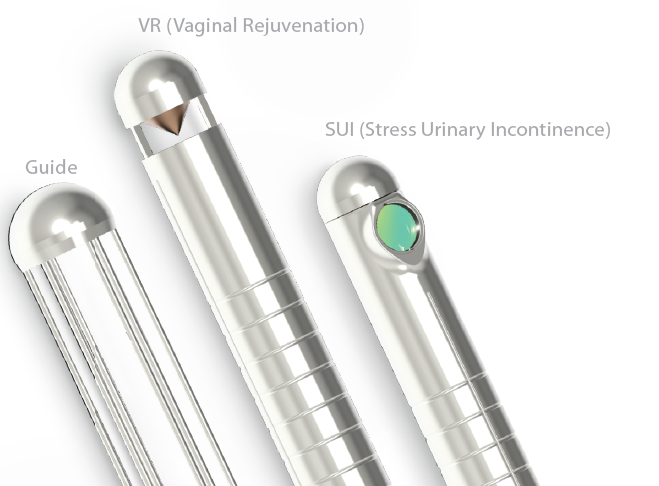 Gynecological Rejuvenator.
*ATE TM (Ablation & Thermal Effect) is optimized to better control of the relationship between ablation & denaturation of the CO2 laser effect on soft tissue, especially in the vaginal mucosa to reach to the surface tissues and deeper areas, with minimum thermal damage and very fast recovery times.
-To be continued