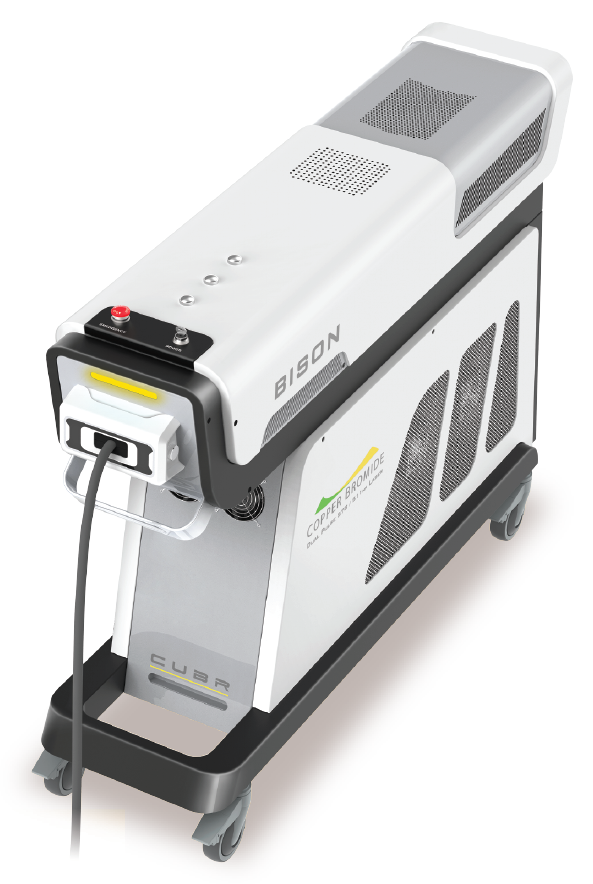 The Sleep Mode of the Copper Bromide Laser to Extend its Life Time
This allows use without wasting energy due to the rapid heating and cool-down, and the sleep mode, to extend the life time of the tube for efficient and long-term use.
Sleep mode.
Automatic Recognition System with Various Spot Sizes
The Copper Bromide laser can be changed to 6 different spot sizes to fit the size of the lesion for efficient treatment.
Changing the spot size of the hand piece is automatically recognized for increased convenience.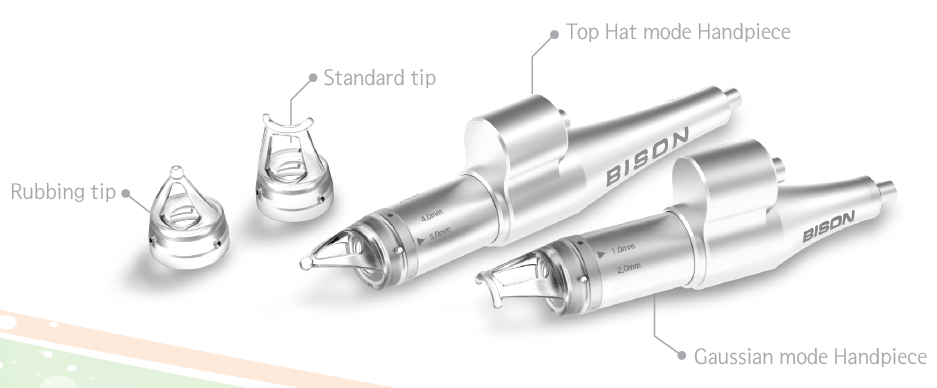 Spot size of Copper Bromide. 0.6mm, 1.0mm, 2.0mm, 3.0mm, 4.0mm, 5.0mm.
New Generation System
Copper Bromide Laser, as the monument of our intensive research activities for development for last three years with our long accumulated knowhow, has excellent safety and treatment capability.
● More diversified indication
● Convenient surgical operation – Securement of space by the separation of body and control module
● Auto-Control spot size – Automatic application to parameter with the dialing of handpiece
New User Interface Design
Copper Bromide Laser is the very first dual yellow laser of medical device to which highest level of GUI(Graphic User Interface) is implemented through the long accumulated knowhow of our company and user testing. In addition, based on the user feedback, the newest and best condition is kept all the time.
● Top level of safety is ensured through the perfect synchronization with system
● The best interface where various information can be seen at a glance
● User interface is simpler, easier to read
● Intuitive and quick response with the icon button
● 15 or more indication mode and 9 storage memory
● Implementation of information of each indication in a graphic and text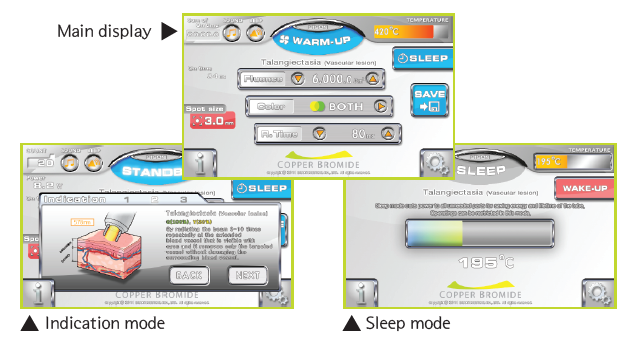 Interface Design of Copper Bromide.
Absorption Wavelength of Melanin Pigments and Vascular Lesion of Dual Wavelength Laser
Dual wavelength laser is the most effective laser for treating melanin pigments and vascular lesion, and is effective for treating both of pigment lesion and vascular lesion.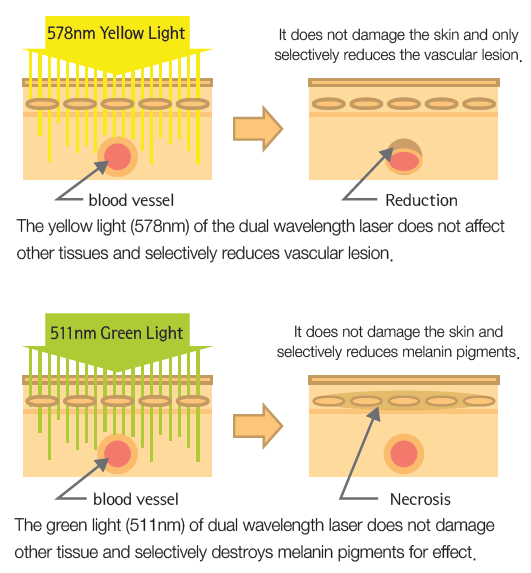 -To be continued