Korean laser device maker DANA(http://www.i-dana.com) exhibited Q-switched Nd:YAG Laser (Model: Magnum) and CO₂ Fractional Laser(S-CO₂) in 'COSMOPROF HONGKONG 2013'.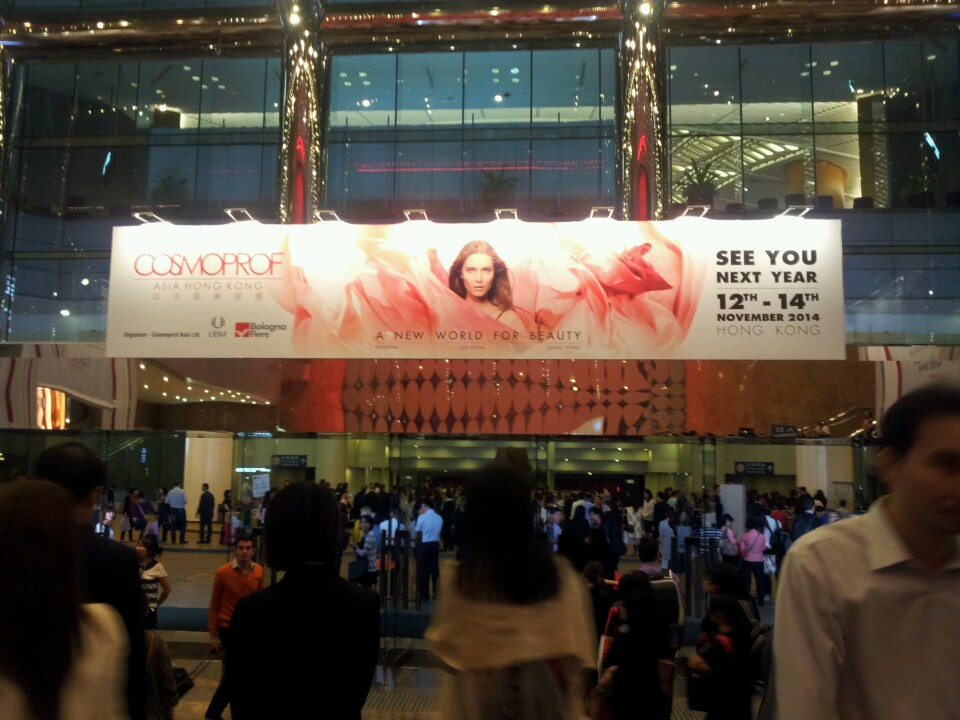 Shin Jeongmin, manager of DANA global marketing team said that "It was possible that customers who visited our booth reviewed technical specifications in person and experienced devices` clinical test." and "Customers were so satisfied with devices` quality and reasonable price".
Meanwhile, DANA`s Magnum, one of the Q-switched Nd:YAG Laser has out power reaching about 2000mJ and Explore, one of the RF needle system is recognized as high-quality of it`s tip and needle.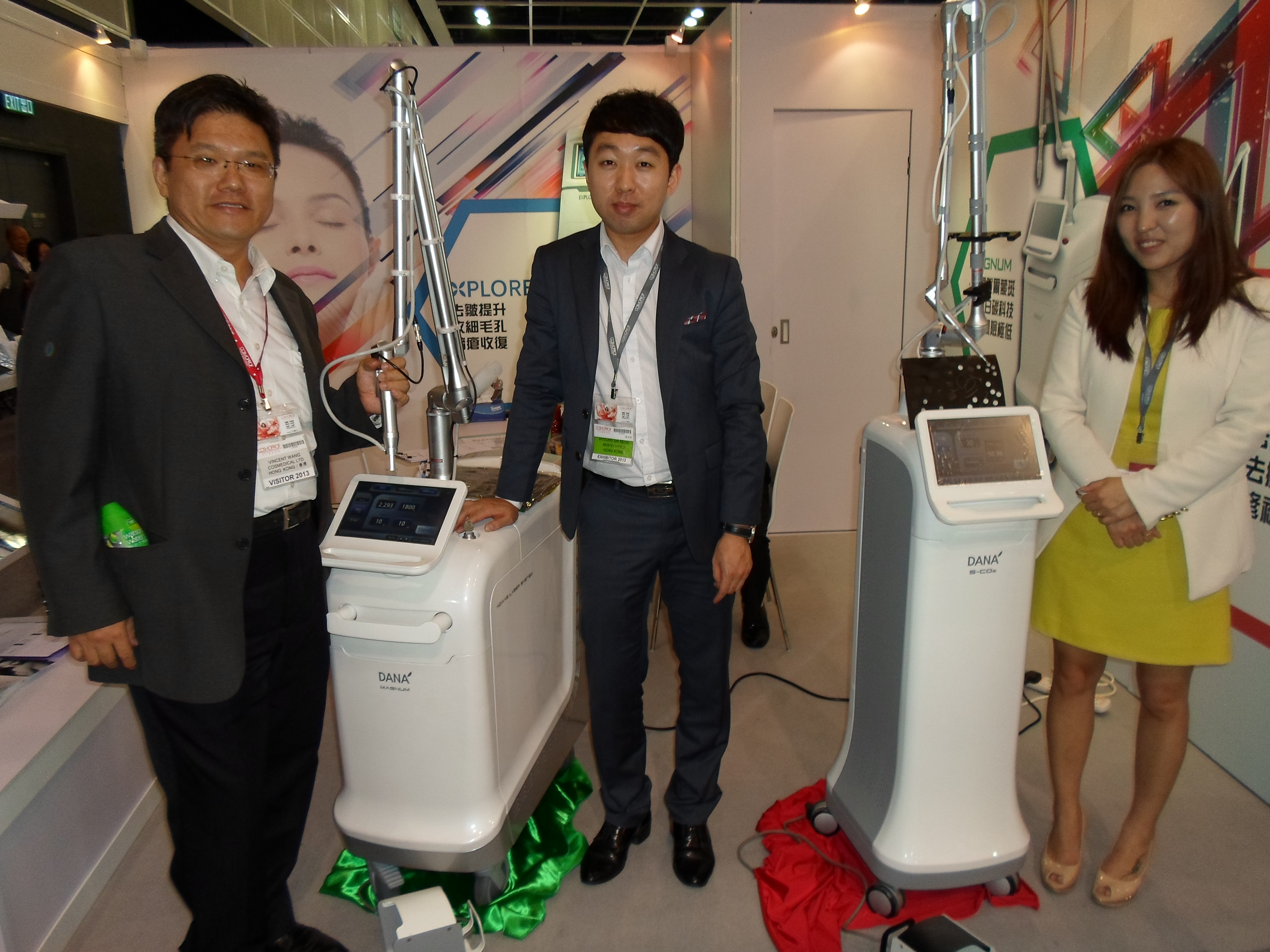 Manager Shin Jeongmin added "We will keep focusing on development of high-quality devices for customers` satisfaction in the future."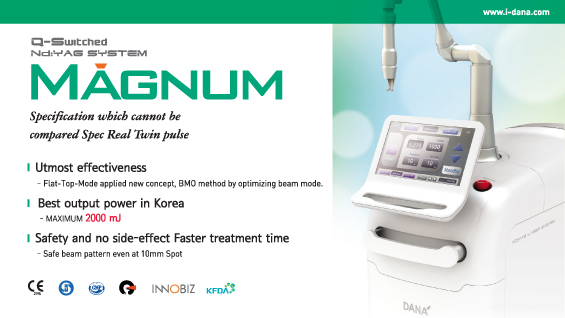 [Advertisement] MAGNUM(Q-switched Nd:YAG Laser) – Manufacturer: (www.i-dana.com)]
by Anna Shin(www.facebook.com/anna.shin.3705), D&PS