DANIL SMC(www.danilsmc.com) participates in 'KIMES 2014(Korea International Medical & Hospital Show, Korea, www.kimes.kr/eng)'.
DANIL SMC is introducing all-round beauty care system from diagnosis patients, progressive treatment and posttreatment to home-care system in this exhibition.
They are exhibiting some products 3D VIRTUAL CONTOURING PLANNER, Compact Analyzer D-Cam, Dual HIFU TULIP, Subsicion RF Smooth Liner, CO₂ fractional laser CICU, 808nm Diode Hair Removal Laser DEPILIGHT, e-cool, and NANO-Q etc.
■ DANIL SMC Booth No. A411
■ Products (Click image for detail specifications)
(1) TULIP (Dual HIFU)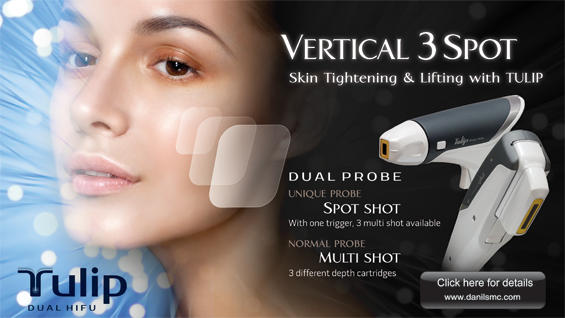 (2) Smooth Liner (

Subcision RF System)

(3) CICU (CO₂ fractional laser with Scanner)

(4) DEPILIGHT (808 Diode laser)

(5) NANO-Q (Platinum&Gold Nano-maker)