Grand Aespio participated in various international exhibitions. This is the list of exhibitions which Grand Aespio participated in.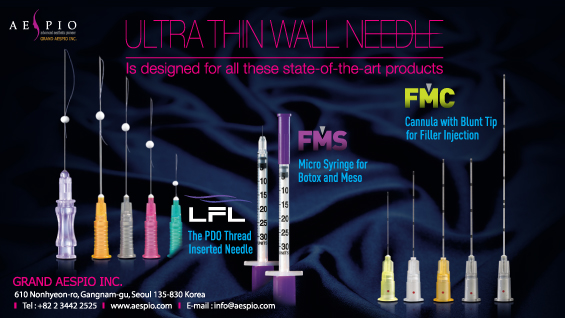 [Advertisement] ULTRA THIN WALL NEEDLE – Manufacturer: AESPIO(www.aespio.com)
[Dubai Derma 2014] 'Lead Fine Lift' in Dubai Derma 2014 in Dubai
With its stand 41, Grand Aespio Inc. attended 'Dubai Derma' held in Dubai, UAE, for the first time, on 8 ~ 10 April in cooperation with its local partner 'PRODERMA' in UAE, promoting 'LFL', 'FMC', 'FMS', and so on. The Dubai World Dermatology & Laser Conference & Exhibition – Dubai Derma is a unique event held annually at the Dubai International Convention and Exhibition Centre, UAE that is dedicated to practitioners, specialists, manufacturers and distributors in the field of dermatology, skin care and laser under the motto: "Skin Health is our Concern."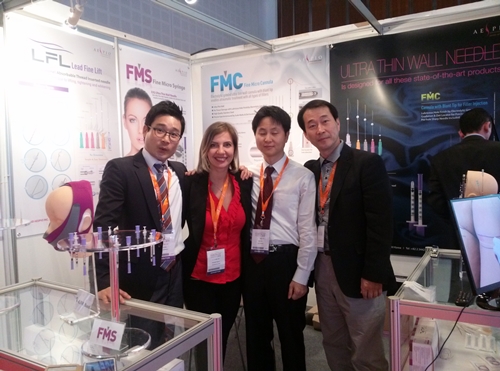 [AMWC 2014] 'Lead Fine Lift' in MONACO AMWC 2014
Grand Aespio Inc. consecutively participated in ANTI-AGING MEDICINE WORLD CONGRESS in Monaco(3~5 April) – the 12th AMWC 2014 and making this year yet another successful event with the stand F12. AMWC 2014 attracted over 8500 participants representing over 120 countries, 250 exhibiting companies and sponsors. Grand Aespio Inc. will continue having its stand in the same location for the next year of AMWC 2015.

http://euromedicom.com/amwc-2014/index.html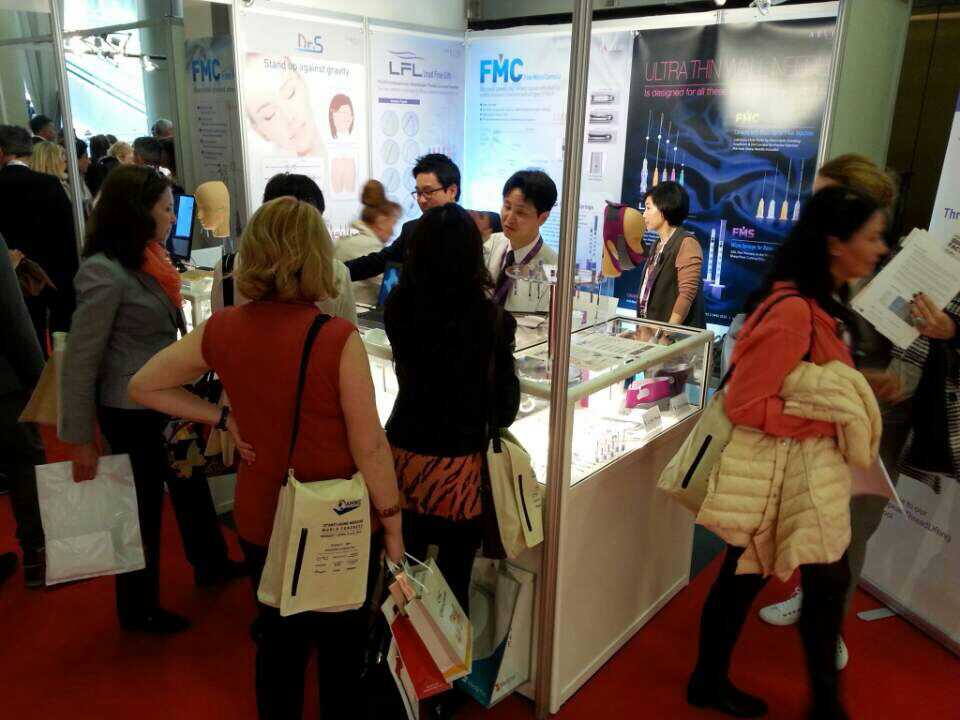 [2014 Asia Forum for Aesthetic Surgery & Medicine – AFAS] 'Lead Fine Lift' in COEX, Seoul, on 29~30 March
The 2nd congress of asia anti-aging & regenerative medicine Korea Academy of Aesthetic Surgery & Medicine(KAAS)
Asia Forum for Aesthetic Surgery & Medicine[AFAS] organized by KAAS which is the leading international conference in Asia in association with other societies representing each Asian country in Seoul, Korea every spring.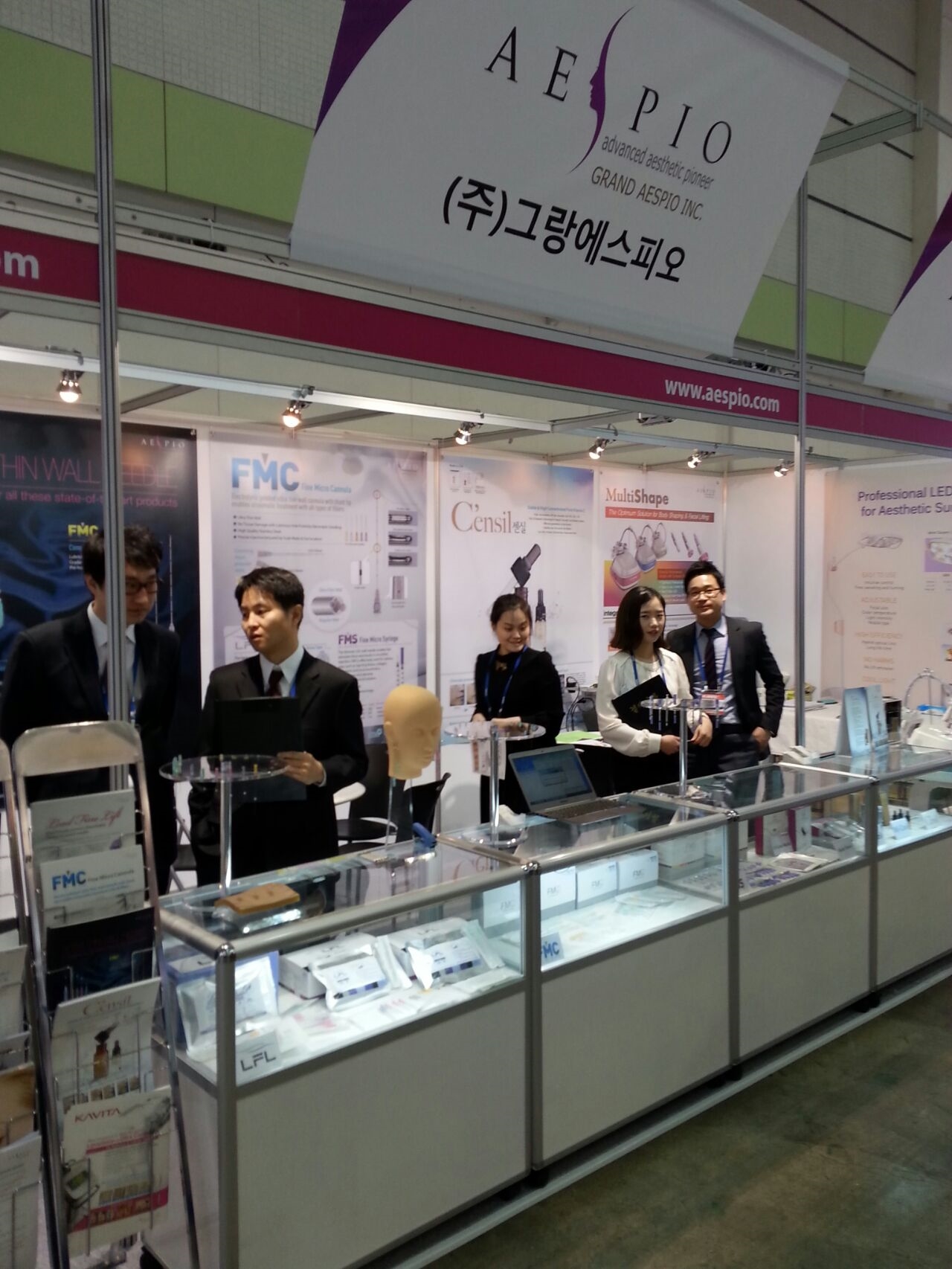 [72 American Academy of Dermatology(AAD)] 'Lead Fine Lift' in Denver, Colorado
72nd Annual Meeting of the American Academy of Dermatology(AAD) 2014 will be held in colorado, denver US on 21st March 2014. AAD is one of the largest organizations of dermatologists in the world. It was founded in 1938 and represents 17,000 dermatologists in the United States, Canada, and around the world.
Grand Aespio Inc. promoted its sophisticated technologies – LFL, FMC, FMS with the booth 1458.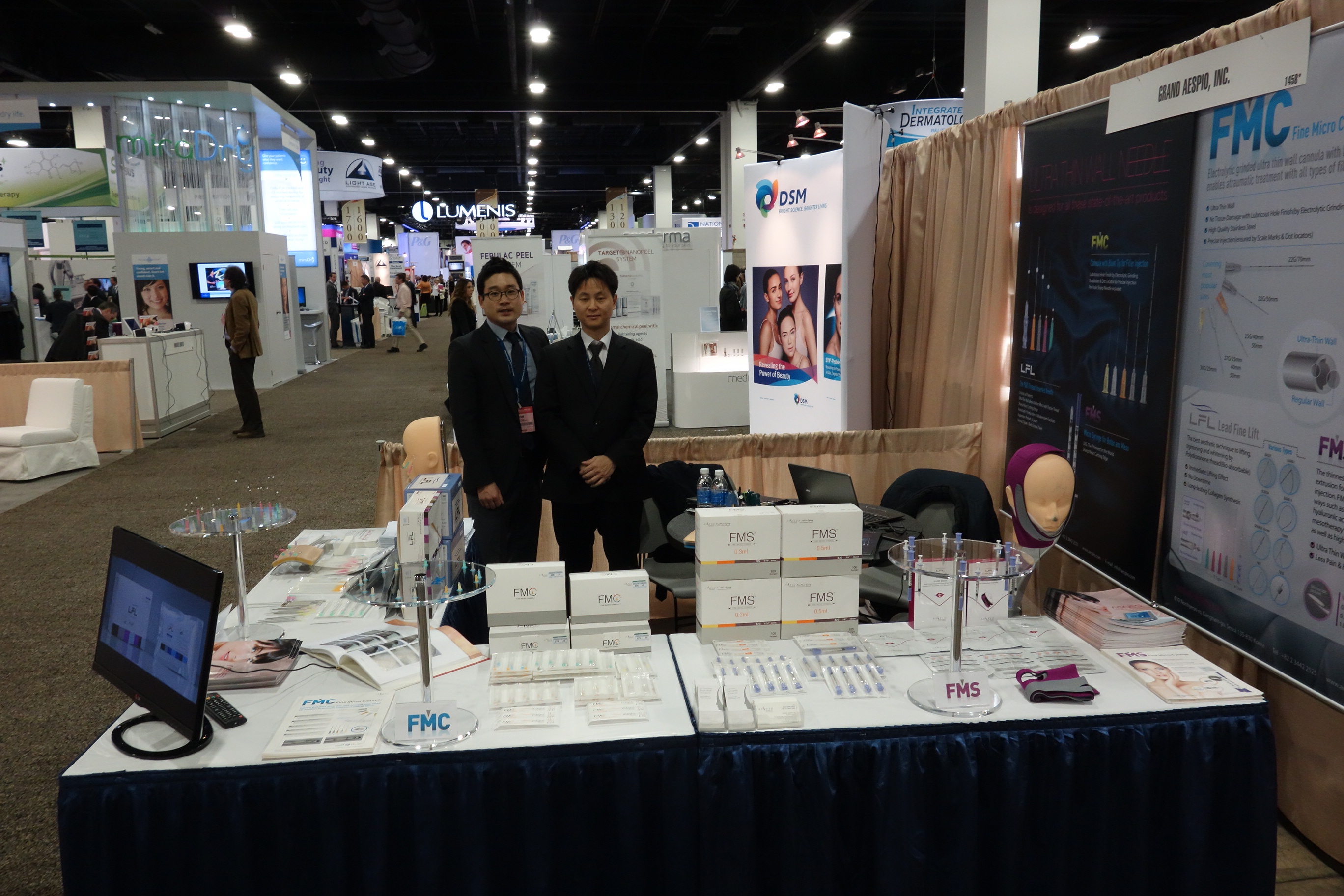 Lead Fine Lift(LFL) Website Launch – Grand Aespio Inc.
Grand Aespio is pleased to announce the launch of this new website for Lead Fine Lift(LFL).
Based on one of their responsibilities for sales & marketing activities to support their beloved partners over the world missions to satisfy their clients, they designed this LFL dedicated website to provide a comprehensive fresh, useful information of LFL for their partners domestically and internationally.
They designed their website quite simple and easy to look at with the information on LFL from A to Z we want to share. There are many exciting features available on our website including the history of Mesothread, all the details of LFL – 8 different types, videos, things to read, updated news – LFL in the most prominent exhibitions, partners over the world, etc.
Their website will always be a work in progress. They will continue to update their website regularly with new addition of technologies and news from them and their partners.
Please take a moment and navigate through their new website. If you have any questions or comments regarding the content contained in our website, please feel free to email them at info@aespio.com.