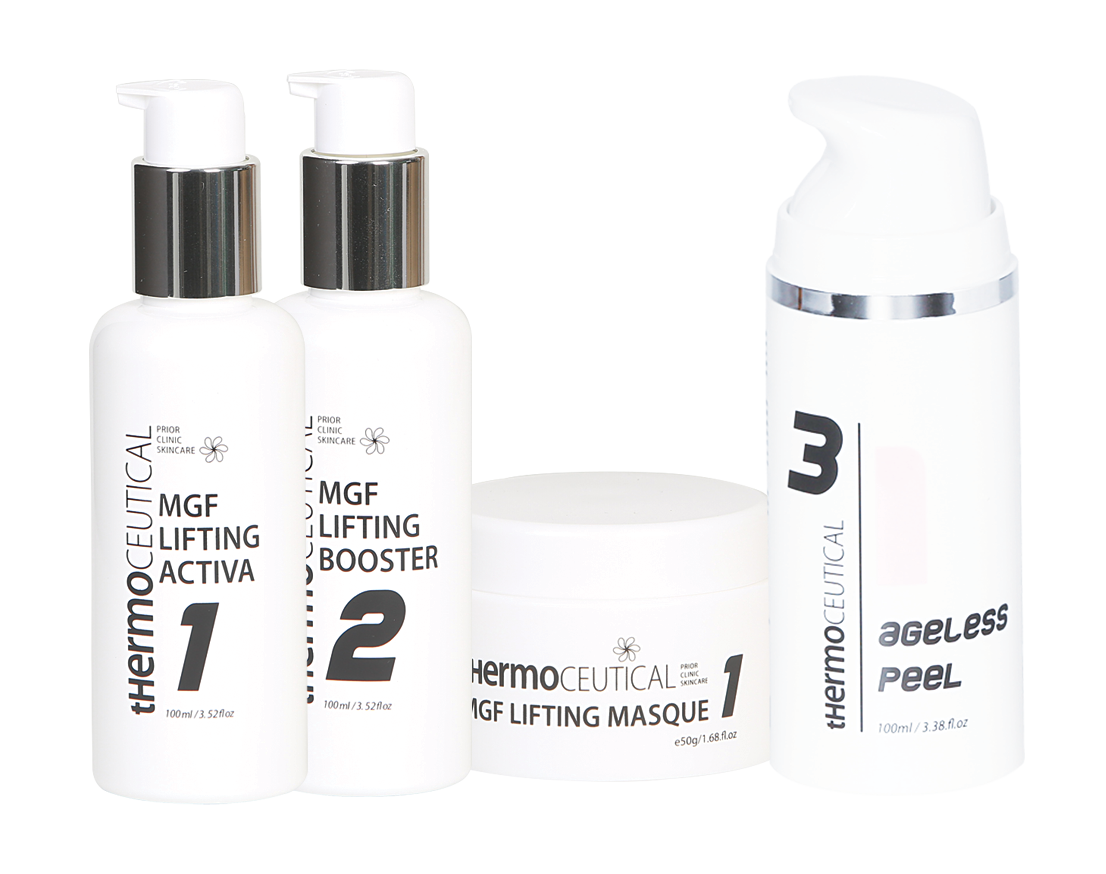 Product Overview
Under the blazing summer sun, the skin that has not been given sufficient protection become dried up and stiff. What is needed is an effective treatment that can revitalize and rejuvenate the fatigued skin. Regardless of the season, anti-aging skin care programs are popular in customers of all ages. Let us take a look at Fox Peel's anti-aging lifting program, an ideal rejuvenation therapy that prepares the skin for the upcoming cold weather.
Fox Peel is known for its simplicity and convenience and can be customized to suit three skin types. It also allows immediate return to normal daily activities. The Ageless Peel, which targets aging signs, is a cream formulation with AHA+BHA acids, and medicinal ingredients that help tighten the skin. Ageless Peel reduces the appearance of fine wrinkles and delivers the nutrients into the deeper layers of the skin to revitalize the skin from within.
An effective anti-aging treatment does not just stop at improving elasticity. Greatest satisfaction can only be obtained from improving the overall complexion as well. Ageless Peel brings drastically brighter skin tone just from five minutes of ultrasound or cryotherapy-aided delivery. It uses natural moisturization factors, rather than purified water, as the base solution to minimize skin irritation from frequent dermatologic procedures. The peeling effect was greatly enhanced by the zwitterion system of acid blending.
This allows Ageless Peel to have double the exfoliative effect compared to previous superficial peeling agents. It also contains fermented blueberry and blackberry extracts for potent antioxidant action which forms the foundation of its anti-aging action.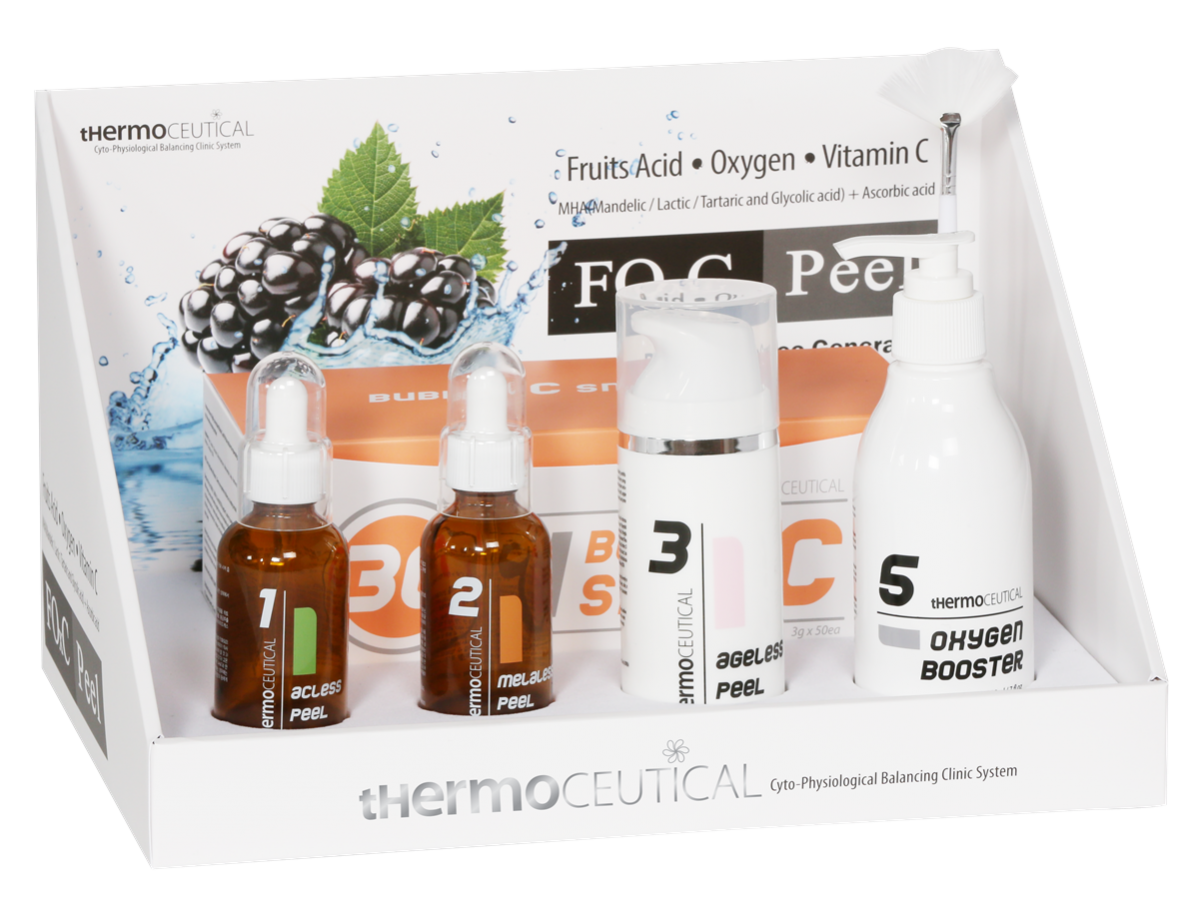 Treatment Programs
The V-ever Lifting Mask is used after Ageless Peel for soothing and regeneration and maximizes customer satisfaction. This component adds a unique feature to the peel and the customer feels the effects immediately. The Mask instantly pulls the epidermis upward to tighten the outline of the face and promotes circulation and lymph drainage. It contains regenerative, hydrating, soothing and whitening actions which result in visible rejuvenation of the skin. V-ever Mask can be combined to Fox Peel as well as Thermage, Ulthera, RF, laser therapies, thread lift, filler and botulinum toxin for maximal lifting effect.
Unique Benefits of Fox Peel
Trust between the patient and doctor is necessary for optimal outcomes of the treatment. The effects of lifting and anti-aging program can be seen after a two-month program of weekly treatments. Immediate benefits include improved sheen, and clearer complexion. Patients can return to daily living without any downtime. The program's affordability is another benefit. Its versatility allows combination with a wide range of different treatments for maximal benefits.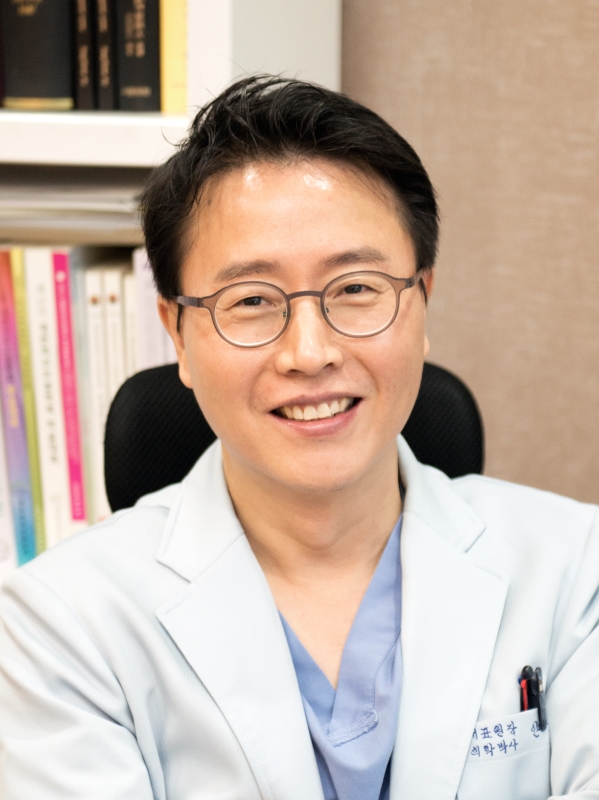 Article/Ahn Sung-hwan(Gangnam Yonsei Line Dermatology)