Korean laser device manufacturer LASEROPTEK(www.laseroptek.com) exhibited Helios II (Q-switched Nd:YAG Laser), Lotus II (Er:YAG Laser), Hyperion (Long pulsed Nd:YAG Laser) and Helios III (Q-switched Nd:YAG Laser) etc in 'MEDICA 2013'.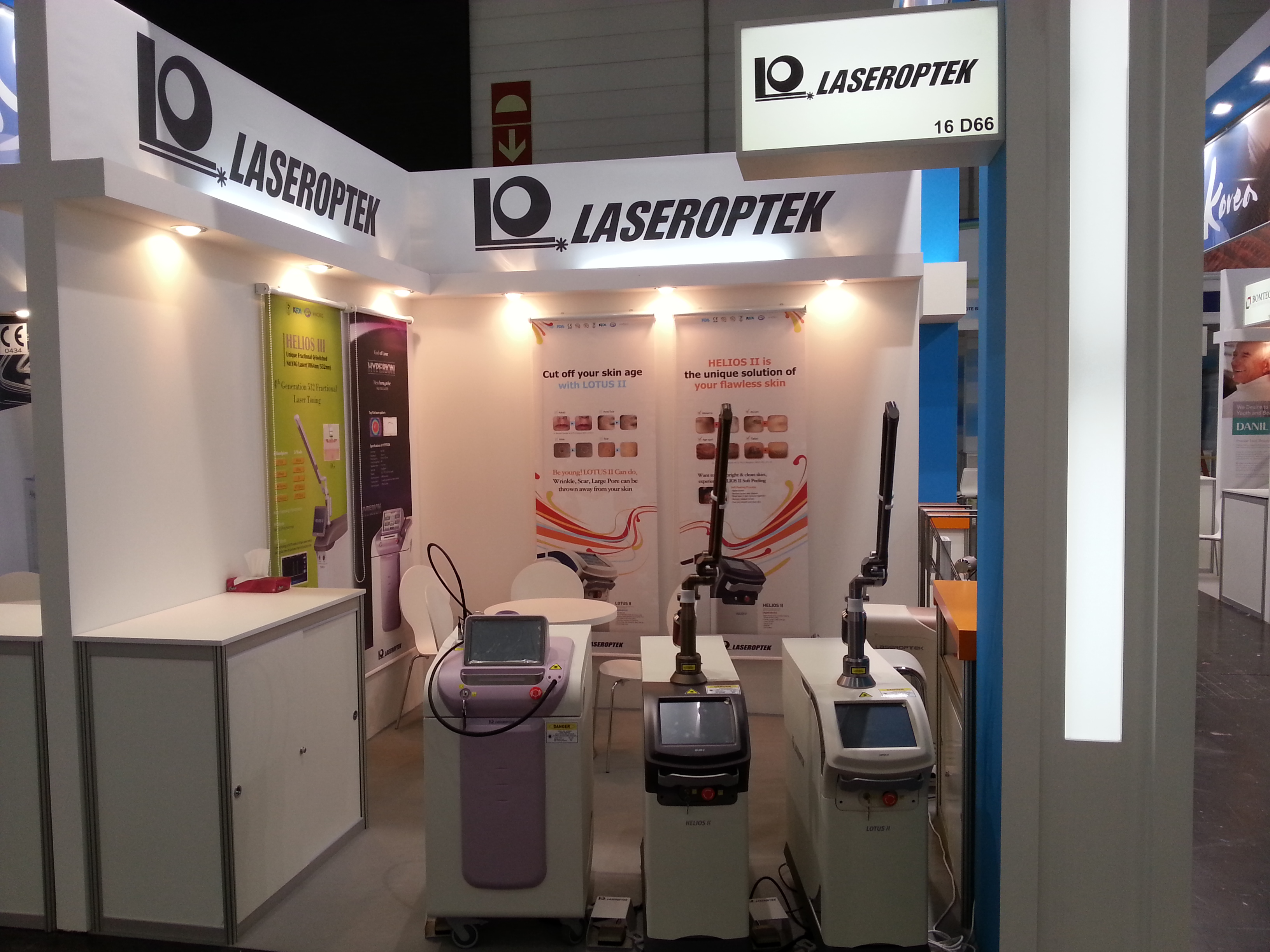 In this exhibition, LASEROPTEK focused on explaining new Fractional Handpiece made using DOE(Diffraction Optical Element). DOE is differentiated patent technology comparing with existing MLA(Micro Lens Array) and Galvano Scanner.
This new Fractional Handpiece is effective at reducing PIH and downtime because it has 81 uniform energy spots. A buyer examined LASEROPTEK`s new Fractional Handpiece said "It`s energy output is very stable and beam quality is very uniform".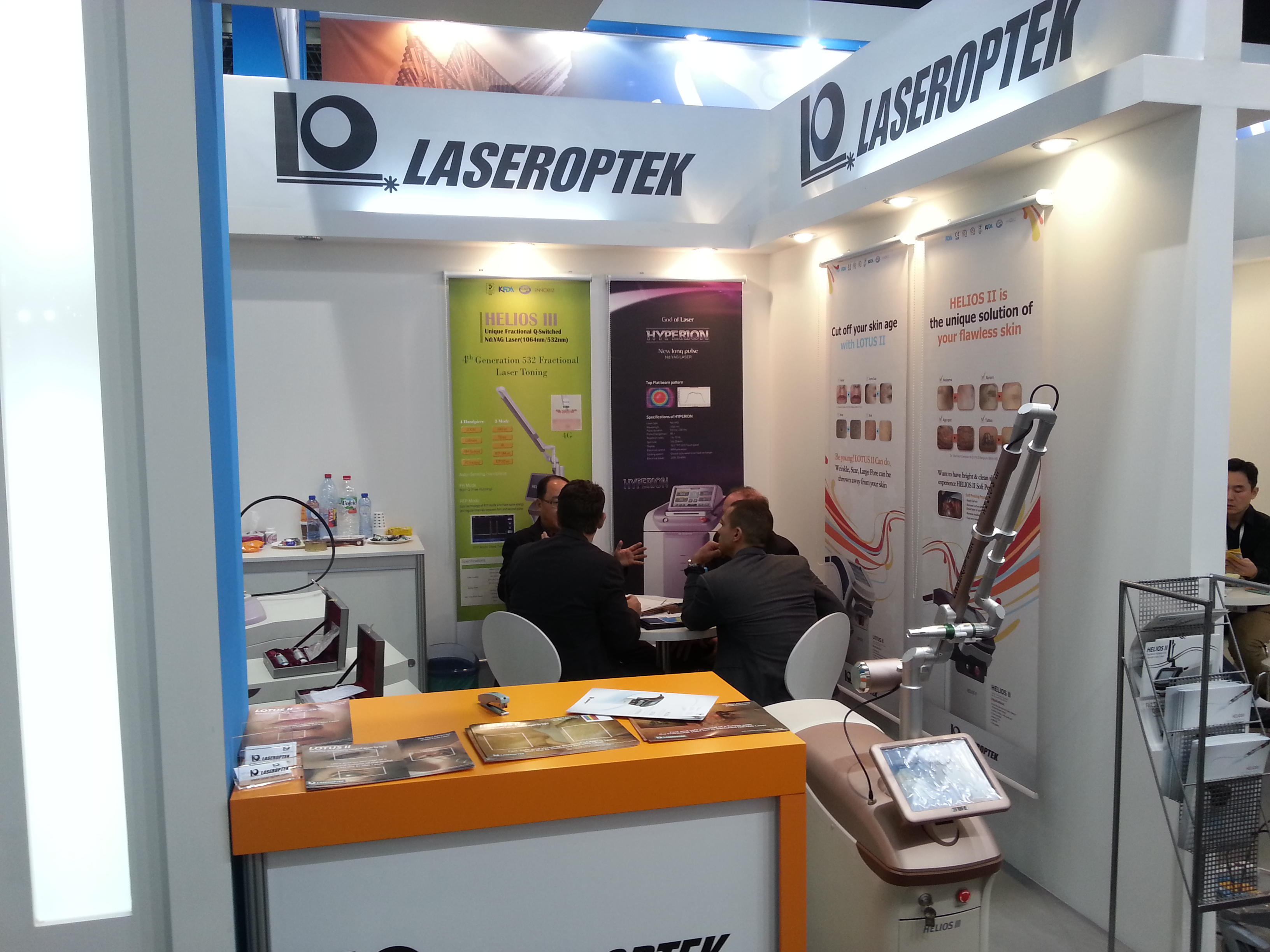 An official of LASEROPTEK said "There were many inquires about Helios series as laser toning device in 'MEDICA 2013'. Especially some buyers of Europe(Germany, Spain, Poland and Czech Republic etc.) and several states in the United States and Canada - which have no LASEROPTEK`s distributors – gave much interest" and "American and Canadian buyers contacted in this exhibition attended LASEROPTEK WORKSHOP held in 14th December at Plam Beach, Florida in the U.S".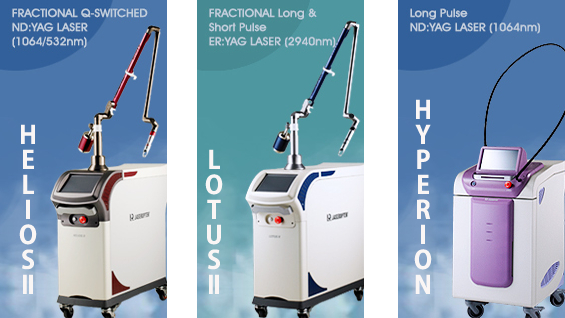 HELIOSⅡ/LOTUSⅡ/HYPERION – Manufacturer: LASEROPTEK(www.laseroptek.com)
by Anna Shin(www.facebook.com/anna.shin.3705), D&PS