The Gynecology Surgical laser for Urinary incontinence and Vaginal Rejuvenation

VESTA allows for stress urinary incontinence and Laser Vaginal Tightening as well. VESTA is treatment based on fractional laser, promoting cell restoration and collagen on the vaginal wall. It is the best system to recover the vaginal elasticity. Women who has relaxed vagina from giving birth or aging- Women who has stress urinary incontinence
What is Laser Vaginal Tightening(LVT)?
VESTA treatment is performed by using laser, it helps relaxed vagina which caused by giving birth and aging to improve elasticity of vagina.
What is Stress Urinary Incontinence(SUI)?
Stress urinary incontinence is mostly cause by pregnancy and childbirth. Especially, women who having children by natural childbirth can easily get the stress urinary incontinence. Stress urinary incontinence may develop by damaging bladder neck which is from bladder to urethra and the muscular tissue supporting the urethra. It is characterized by leaking of large amounts of urine regardless of one's will.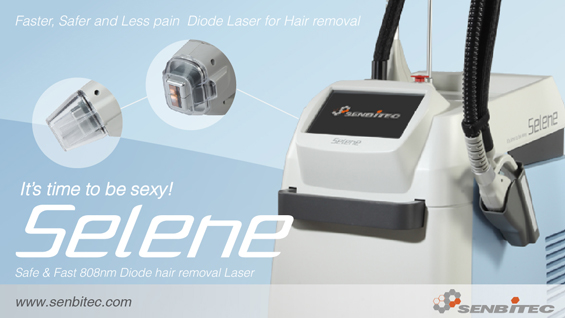 [Advertisement] Selene(Diode hair removal Laser) – Manufacturer: (www.senbitec.com)]
1. A 360-degree auto-revolution motor :
VESTA is equipped with 360-degree auto-revolution motor. Users don't need to turn the hand piece by hand power. VESTA''s 360-degree auto-revolution motor allows to precise and a lot short treatment time.
2. Scale on guide tip :
Scale on guide tip is designed to improve accuracy of treatment. It is controlled precisely to place insertion depth of a speculum.
3. Gold-plating reector :
VESTA's edge of reector is plating with gold. We adopted gold plating reflector because it is harmless to human body, specially contact to the sensitive women's body part. Also, gilding has reduce heat loss rate so increasing thermal eciency.
4. Smoke removal nozzle :
To remove occurred smoke during treatment procedure, smoke removal nodule is installed in end of the guide tip. Accordingly, you can use your own smoke aspirator and VESTA's Smoke removal nodule system. VESTA is designed to be compatible both device.
1. Minimally Invasive, No Incision (no cutting, no bleeding, no ablation)
2. Non-anesthesia , Painless
3. Don't need to any special care before & after procedure
4. No overheads for the supplies
5. Easy and Fast procedure
6. High rate of success with only one treatment
Hair Removal 808 Diode Laser "SELENE"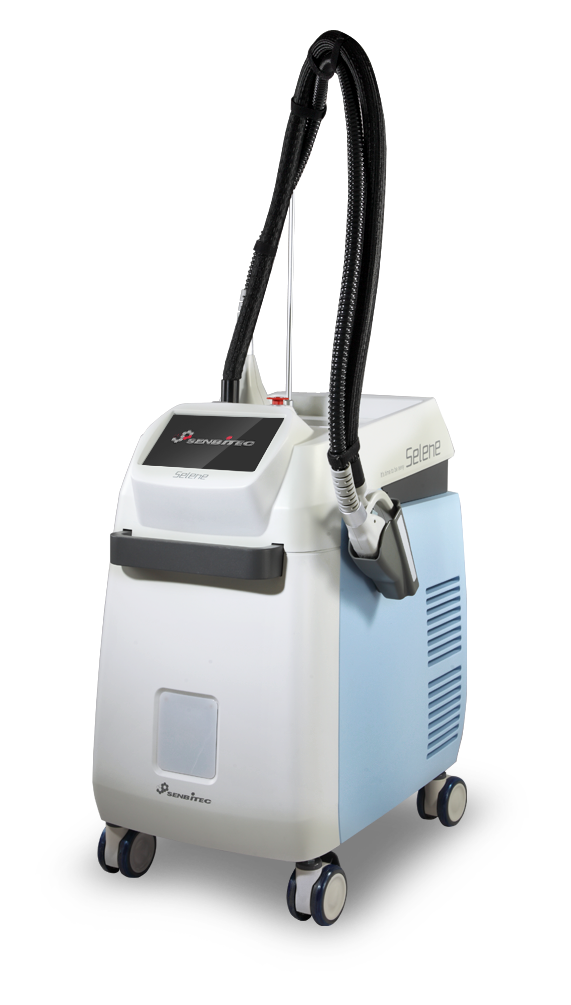 "It's time to be sexy."
Dual Cooling system/ Air cooling system/ Contact cooling
Contact cooling system lower the skin temperature on desired treat region by contacting the tip.
Air cooling.
The air cooling system built in SELENE reduce the pain.
Normal type Hand piece
Safe and comfortable hair removal with both air cooling system and Contact cooling system. two strong system minimize the skin damage during procedure.
Vacuum type Hand piece
Selene Vacuum-assisted system expands the follicle diameter and makes it possible to transfer the heat to the follicle efficiently which will lead to best result.
SELENE can treat all types of skin. It's safe and effective for hair removal. Selene reduce treatment time with big spot size and fast repetition rate. also Selene can reduce pain from hair removal with dual cooling system, air cooling and contact cooling system.
Safety: Selective absorption of melanin in the follicle minimize damage to other tissues during the procedure.
Less Pain: Selene adopts strong dual cooling system, air cooling and contact cooling system which will be reached to reduce the pain.
Shorten operation time
Selene reduce treatment time with big spot size and fast repetition rate, also Selene can treatment easy.
-To be continued-