More and more women these days are choosing to stay single to enjoy leisurely life styles. Most of these women are aged between 30 to 50 and tend to be financially secure. The term 'gold miss' is used to refer to these trendy singles. They are confident and independent.
Many markets in Korea target successful professional women in their 30s. Trends in plastic surgery are also changing. As standards of what is considered beautiful evolve to value individuality more. Especially vaginal rejuvenation has improved the quality of life for aging women. I perform minimally invasive vaginal rejuvenation with VESTA. VESTA offers comfort during treatment and excellent outcome.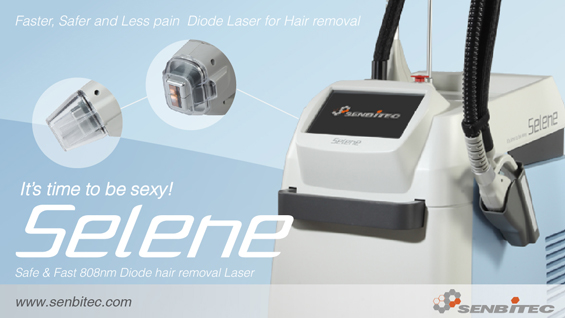 [Advertisement] Selene(Diode hair removal Laser) – Manufacturer: (www.senbitec.com)]
VESTA has a tip that automatically rotates 360° and guide tip with measurement marking. These features allow simple and quick treatment within only 5-10 minutes. The smoke that is created during the procedure can scatter the laser beam and reduce efficacy. However, VESTA removes the smoke with air from the air connector and prevents scattering. The three handpieces that are easily interchangeable effectively tackles urinary incontinence, vaginal rejuvenation, labia minora reduction, and vulva whitening all at once. It simultaneously brings therapeutic and aesthetic effects.
As VESTA uses laser and does not require incision, there is no bleeding and no need for anesthesia. Pain and downtime are also minimal, which makes this procedure less psychologically burdensome to patients. VESTA is more deeply absorbed by moisture than Er:YAG laser and reaches the dermis. This brings excellent treatment outcome. The RF fractional function brings tightening and whitening effect of vulva.
The minimally invasive vaginal rejuvenation with VESTA can be combined with a PLLA (Poly-L-Lactic-Acid) filler or calcium filler to further enhance the outcome by promoting collagenesis and cell regeneration
| | |
| --- | --- |
| Speculum | |
| Tip Guide | |
| Gold plating Reflector | |
| Nomal RF Fractional | |
| Wiz Scan | |
| RF Scan | |
| Smoke nozzle | |
-The End-