'Best Lecture' introduces famous lectures in dermatology and plastic surgery held in Korea. This will provide you with the opportunity to see distinguished lectures regardless of time and place. The lecturer of this lecture is Dr. Hong Kyung Tae, the director of Yonsei Modern Skin Clinic. This is the summary of Dr. Hong's lecture given at a user meeting, which was held by a laser manufacturer at COEX Intercontinental Hotel in October this year. <Editor's note>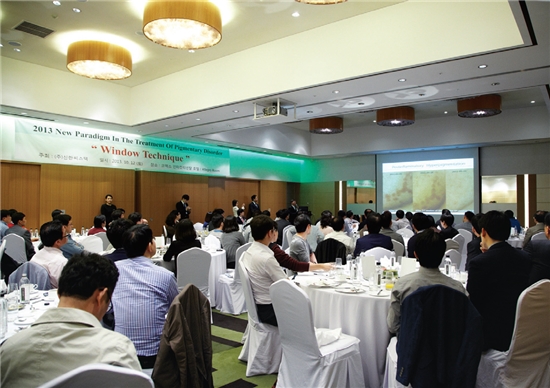 Hello, everyone. I'm Hong Kyung Tae, the director of Yonsei Modern Skin Clinic.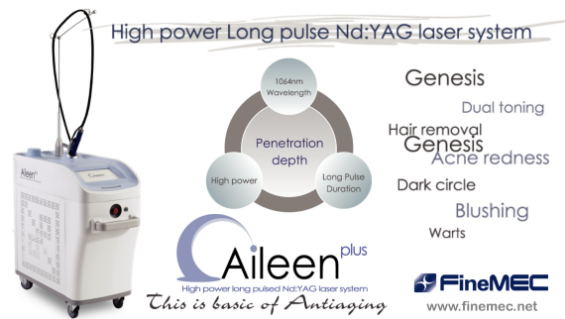 [Advertisement] ▶ Aileen plus(Long pulsed Nd:YAG Laser) – Manufacturer: FineMEC(www.finemec.net)
Today, I'm going to introduce you about 'Window Technique', which might be rather unfamiliar to you. I made the term 'Window Technique' to describe a procedure for overall cosmetic pigmentary disorders. One of the problems arising after the treatment of cosmetic pigmentary disorders, especially in Asians, would be postinflammatory hyper pigmentation. It was of concern for both patients and medical professionals, because it is not easily treated once developed.
I have used Window Technique in clinical practice for 3 years now since June 2011, and I'd like to share my experience with you.
First, let me tell you about the reason why I started using this technique.
In March 2011, a 59-year-old woman came to my clinic. She met two of other doctors in my clinic before being referred to me. For lentigines and blemishes all over her face, 2 cycles of Long Pulsed Alexandrite laser were applied, but hyper pigmentation of the lesion got worsened, which did not disappear even after 3 cycles of laser toning procedures. By the time she was referred to me, the patient was very upset, but after 5 cycles of Soft peel laser at one-week interval, the hyper pigmentation was completely disappeared, as well as general facial photo aging. She returned to home with high satisfaction.
Window Technique for Minimal Hyper pigmentation and good cosmetic results
The reason why I'm telling you about this case first is because this case show 2 very important key points. The first is 'how to completely remove or minimize hyper pigmentation'. The second is 'once hyper pigmentation is developed, what is the method to treat the patient within the shortest time and return the patient home.'
Window Technique was devised in this context.
First of all, Window Technique can markedly reduce the rate of hyper pigmentation after treatment, and if one does develop, the amount of pigment is so small that only a slight therapeutic intervention may easily return the patient to normal.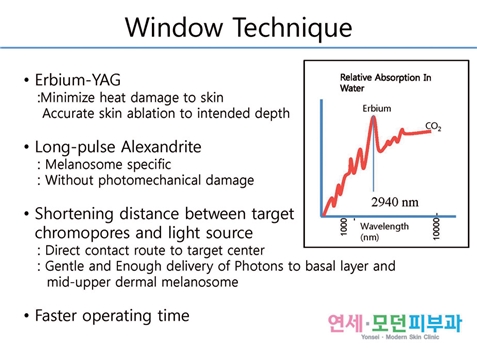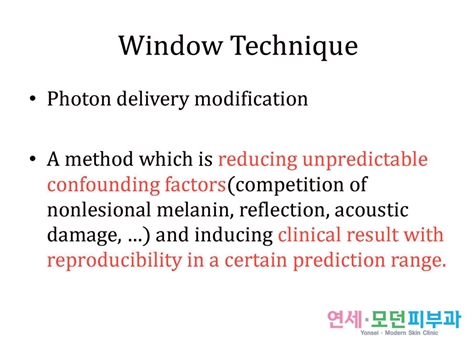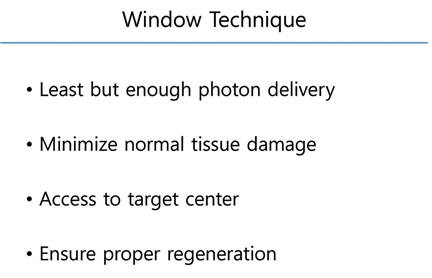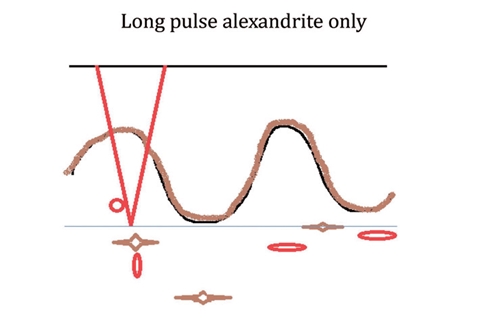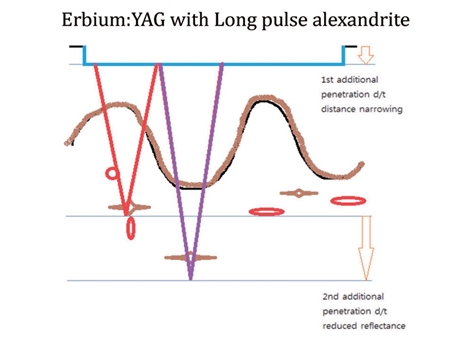 -To be continued-
▶ Previous Artlcle : #6-2. New Paradigm in The Treatment of Cosmetic Pigmentary Disorder 'Window Technique'