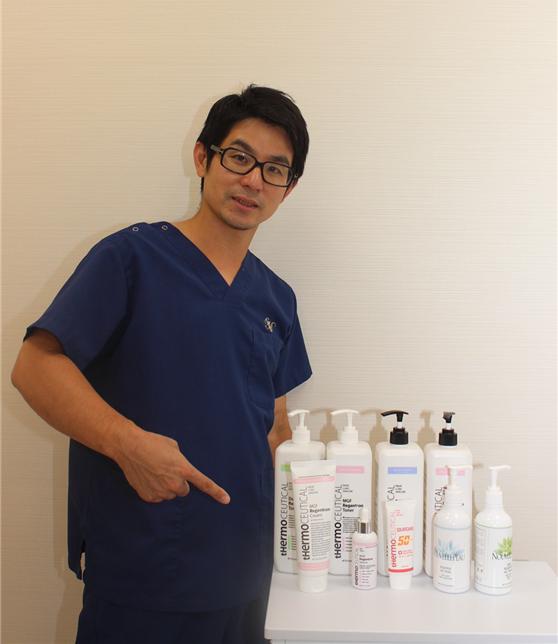 [Dr. Iwai Kenji is highly reputed for safe and effective treatment programs. He chose FCR due to its potential for few adverse effects and excellent treatment outcomes.]
Dr. Iwia Kenji is the director of Ginza Miyuki Dori Cosmetic Surgery in Osaka, and sets a great value in providing optimal treatment as aesthetic medicine specialist. He is a key doctor who has joined the ranks of heavy users after seeing great outcomes, although he has not used the products of I'LL Global for a long time.
How did the relationship with I'LL Global begin
A staff member of the clinic was maintaining a close relation with Bio-beauty, a Japanese distributor of I'LL Global. I started to use FCR, a product of I'LL Global on the recommendation. I myself received FCR treatment, and I could personally feel the effects of skin tone and skin texture improvement, and recovery in elasticity.
When I started full-scale aesthetic medicine treatment in the current clinic in October 2018, I needed an effective and special program. The peeling program also needed something special. After the demonstration, I decided to use FCR and have used it effectively until now. The experience of receiving a demonstration directly was the greatest help.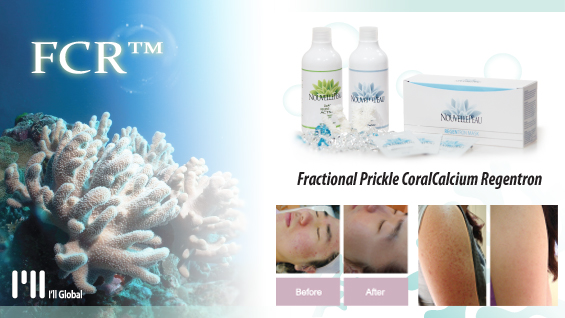 [Advertisement] FCR® (Fractional Prickle CoralCalcium Regentron) – Manufacturer: (www.illglobal.com)]
The first impression of the product you are currently using
The explanation of the person in charge of the demonstration was very impressive. The person said that natural coral calcium of 200μm prickle is contained, which accelerates cell regeneration continuously for 24 to 72 hours.
The demonstration was also very good, and it was a simple procedure of mixing the two types of activator (DeAC regentron activa, regentron activa) according to the skin type or condition and rubbing.
I was very satisfied because I could confirm that the skin was being exfoliated though there was a little pain. Although I could feel a great deal of effect with a single treatment, I thought that I could get a better effect through repeated treatment, which was attractive.
As I was looking for new aesthetic medicine treatments at that time, I had to review the new program meticulously and carefully. However, since I witnessed the effect directly from myself who received the treatment and the staff member of this clinic, I was able to decide to immediately adopt it. I thought that it is consistent with the value of aesthetic medicine pursued by this clinic.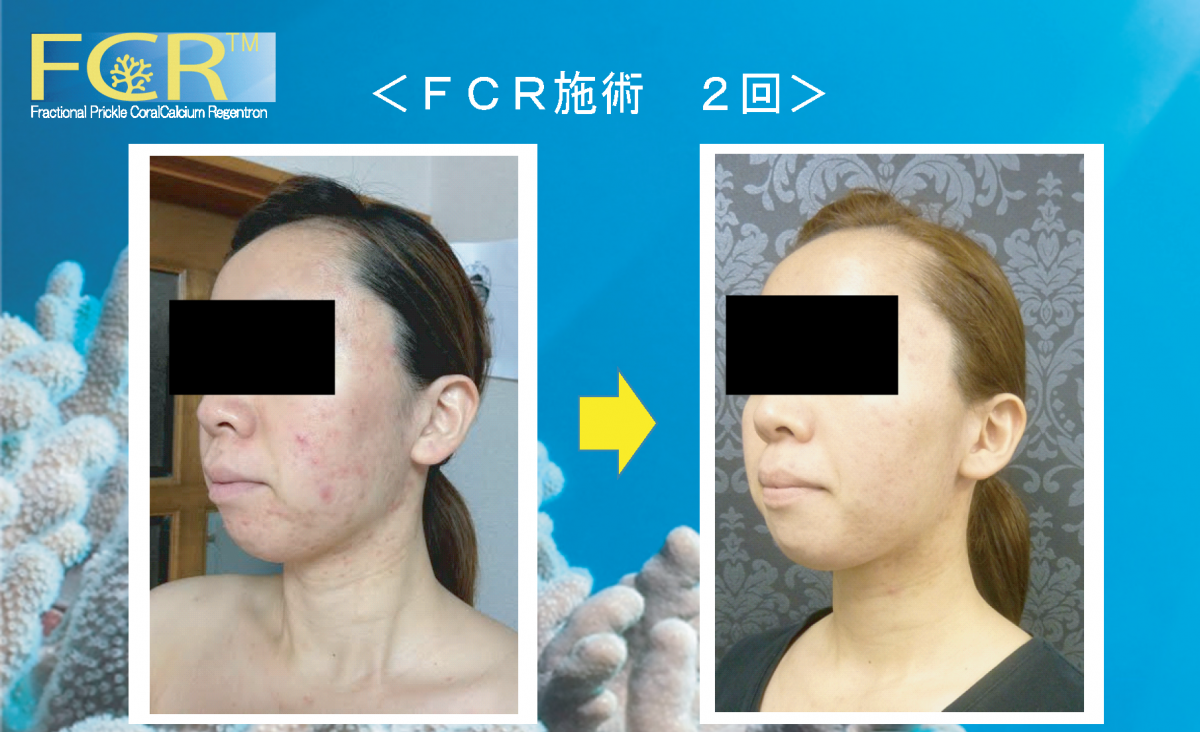 [She has always had a lot of acne and sebum since high school student. After becoming a college student, her life rhythm collapsed and she began to have acne around the mouth, on the chin. Even if she became a member of society, acne spread even to the neck. Now she has smooth skin by FCR procedures twice and it is still changing skin in FCR.]
- To be continued