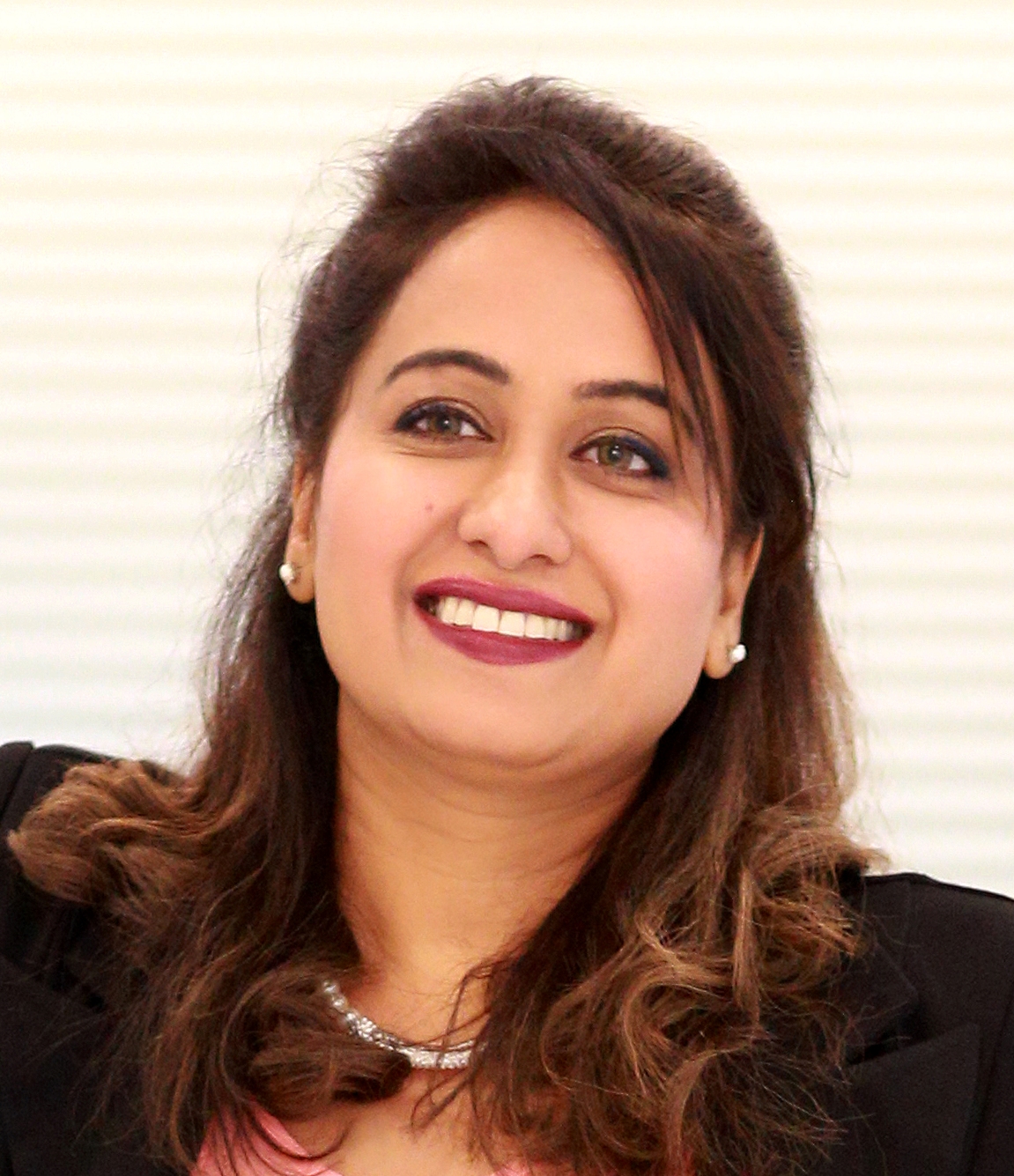 CV Summary
M.D., Kasturba Medical College(KMC) Manipal, South India
Director of Cutis Skin Studio(www.cutis.in)
Vice President of Association of Facial Aesthetician & Aesthetic surgeons of India(AFAASI)
Life member of Indian Association of Dermatologists, Venereologists and Leprologists(IADVL)
Past scientific secretary of Association of cutaneous Laser Surgeons(ACLS)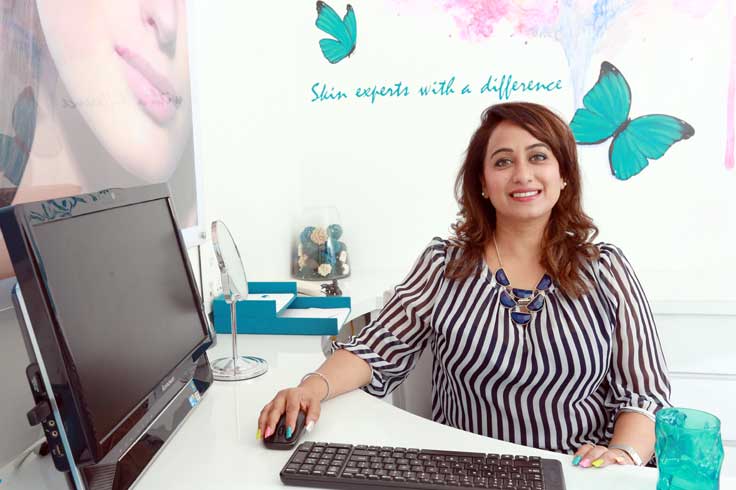 Figure 1. Dr. Apratim Goel is a successful dermatologist in India.
Q. Which aesthetic procedures are currently the most popular in India?
Laser hair removal, non-surgical body contouring, and skin whitening are the most popular, followed by acne treatment using fractional laser, peeling, mesotherapy, botulinum toxin, dermal filler and HIFU.
Q. What are your thoughts on the future of aesthetic dermatology and plastic surgery in India?
In 2016, the Indian market for aesthetic medicine will grow rapidly. In 2015, technologically advanced new products, a large healthcare group, and an e-business boom drove the rapid growth of aesthetic medicine. Most professionals in this field expect this positive trend to continue in 2016. Soon, there will be a golden era for the field of aesthetic medicine in India. It would be an attractive place for corporate investment.
Q. What are your thoughts on Korean aesthetic medicine?
Korea boasts advanced technology and highly skilled doctors. It also has a large market. There is no doubt that it's a global leader in the field of dermatology and plastic surgery. I often see Asian conferences dedicate special sessions on Korea's latest techniques and procedures. This indicates that Korea is leading the Asian market in aesthetic medicine. I am impressed to see Korean doctors' close attention to detail in live surgery demonstration. I believe such dedication to detail and thoroughness are the backbone of the strong market in Korea.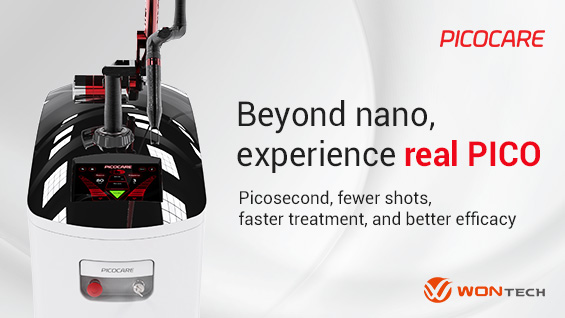 [Advertisement] PICOCARE - Manufacturer: WONTECH(www.wtlaser.com)
Q. Which devices do you use frequently in your practice?
Hair removal is the most popular procedure at my practice and I use Light Sheer, a diode laser as well as Milesman Summum, Soprano, and Harmony, etc. As for Korean devices, I use Laserotek's Q- Switched Nd:YAG, Helios and Classys's HIFU device, Ultraformer.
Q. It seems that there is a growing interest in Korean devices in India.
It is natural to be interested in products with better performance. Many global brands are rushing to the Indian market. Korean devices have become mainstream in the areas of hair and skin care due to excellent performance, user-friendly interface and customer service. In the past, Korean devices were lumped together with Chinese devices but I think Korea now has a unique identify in the market.
I also use several Korean devices in my practice. I am very satisfied with the performance and plan to purchase more in the future. I would like to thank Korean manufacturers such as Laseroptek, Classys and Jeisys for their excellent products.
Q. Which procedures do you think will become very popular in the future?
Body contouring/ tightening and vaginal tightening will be lucrative areas. There has been continuous growth in body contouring and tightening in the past few years and various treatment methods including laser are being developed. This trend is likely to continue. I am not an expert on this but many new laser devices indicated for vaginal tightening are being released. I think it could be a lucrative market.
Q. What do you think should improve for further growth of aesthetic medicine?
I believe the biggest obstacle to advancement of the aesthetic medicine is the poor quality Chinese medical devices. The market order is being threatened by low-priced Chinese products that cost only a tenth of regular devices. Chinese devices have poor performance and efficacy and carry a high risk of complications which could be very dangerous for patients. As patients have limited information, they can be easily exposed to such risks.
To counter the influx of Chinese products, manufacturers need to continue quality upgrades and strengthen their marketing. They should provide accurate information about their products to customers to allow an informed choice.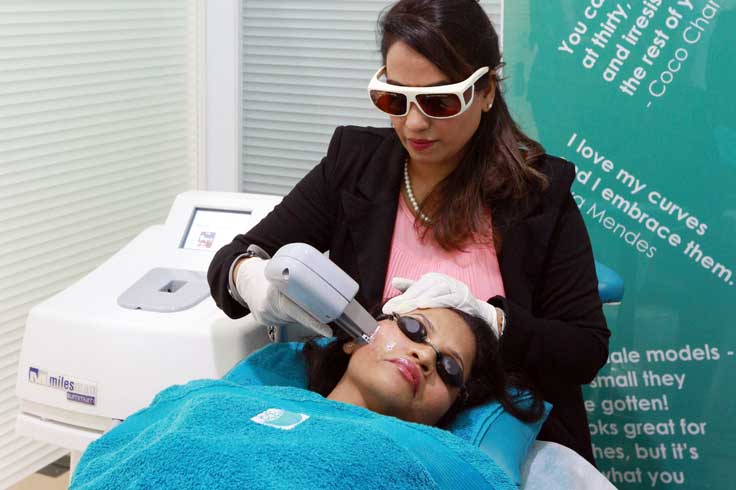 Figure 2. Dr. Goel uses various laser devices to treat dermatologic conditions as well as perform aesthetic procedures.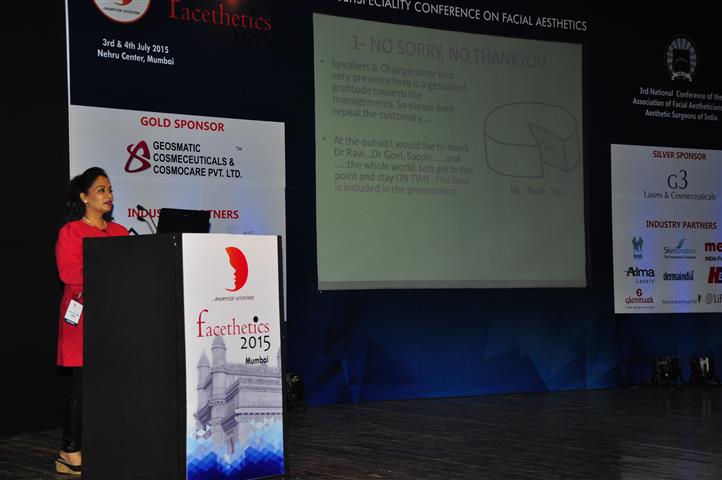 Figure 3. Every year, Dr. Goel presents at Facethetics, one of the largest conferences on aesthetic medicine in India, and led several presentations this year as well.
Article/Oh Jehyun
-To be continued