Around the world, the science of aesthetic medicine continues to improve and aesthetic standards are changing rapidly. It is important for medical professionals in this field to keep abreast with the trends. D&PS gathers opinions of doctors around the world on local trends in aesthetic medicine as well as their thoughts on Korea's aesthetic medicine. I hope our readers enjoy this opportunity to hear various and interesting opinions of aesthetic clinicians from around the world.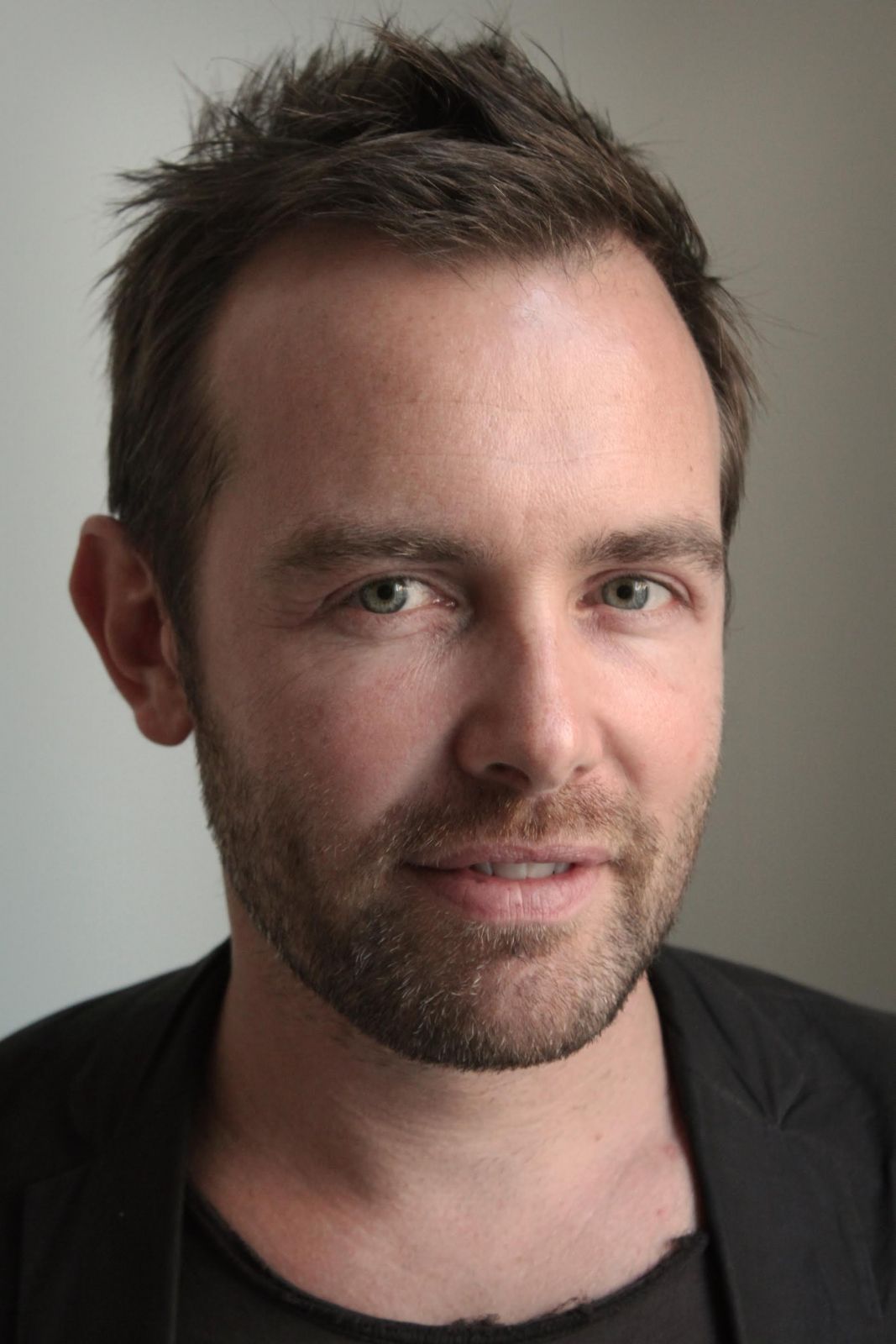 Jani van Loghem, M.D., Netherlands
Profile
Doctors Inc. Academy – international training institute for aesthetic medicine (www.doctors-inc.com)
Vice Chairman of the Dutch Society of Cosmetic Medicine NVCG (www.nvcg.nl)
Member of the Netherlands Foundation of Esthetic Medicine NSEG (www.nseg.nl)
Member of the Dutch Aesthetic Laser Association (www.infodala.nl)
Chairman of the Foundation of Cosmetic Medical Training (SOCG)
Q. Please tell us about your work in Holland.
I have been gaining experience mainly in the minimally invasive treatments including dermal filler and botulinum toxin, etc. Currently, I am a member of Dutch Society of Cosmetic Surgery and Dutch Aesthetic Laser Association and serve as the Vice President of Dutch Society of Cosmetic Medicine.
Q. Which procedures are the most popular in Holland?
Currently, minimally invasive procedures using needles are the most popular, particularly hyaluronic acid and botulinum toxin injections. The demand for aesthetic reconstruction of the genital area has increased in the recent years.
Q. What do you think the future holds for Holland's aesthetic medicine market?
Various modalities such as injection, ultrasound, thread, or laser, etc. will continue to be combined for better results. In particular, cosmeceutical products containing peptides are becoming popular. Personally, I think a large growth will be seen in the anti-aging market.
Q. What are your thoughts on Korea's aesthetic medicine?
In the recent years, Korea has established itself as a global leader in the aesthetic industry. I would describe Korea as an early adaptor to global trends in aesthetic medicine. Korea has an ideal environment for strong growth of this market. I heard that it is almost a rite of passage for Korean girls to get their eyes and nose done after high school graduation. This shows that people generally have a very positive attitude towards aesthetic procedures. Strong growth of an industry does not just happen haphazardly. There should be a rich supply of products and services as well as a large market demand for them. Korea has both.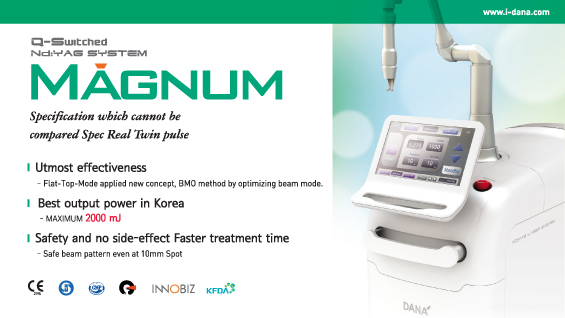 [Advertisement] MAGNUM(Q-switched Nd:YAG Laser) – Manufacturer: (www.i-dana.com)]
Q. What do you consider to be the most important when you choose a device or product for your practice?
I prefer products with proven safety profiles. Products with excellent safety and many indications would be the best. I use Radiesse a lot because it has over 12 years of good track records in the market in terms of safety.
Q. Are you familiar with any of Korean devices or products?
Of course. I use N-Finders' multi-cogged PDO thread. I am very satisfied with the quality and have been using it for a long time. Korean products have excellent quality and their brand recognition is growing stronger. They are not just average Asian products.
Q. Which procedures do you think will become more popular in the future?
I think there is great potential in the PDO thread market. It is important to solve safety problems first for the demand to greatly increase.
Article/Oh Jehyun