Dr. Sam-sik Shinof Gwang-ju Clear-Skin Dermatology– PicoSure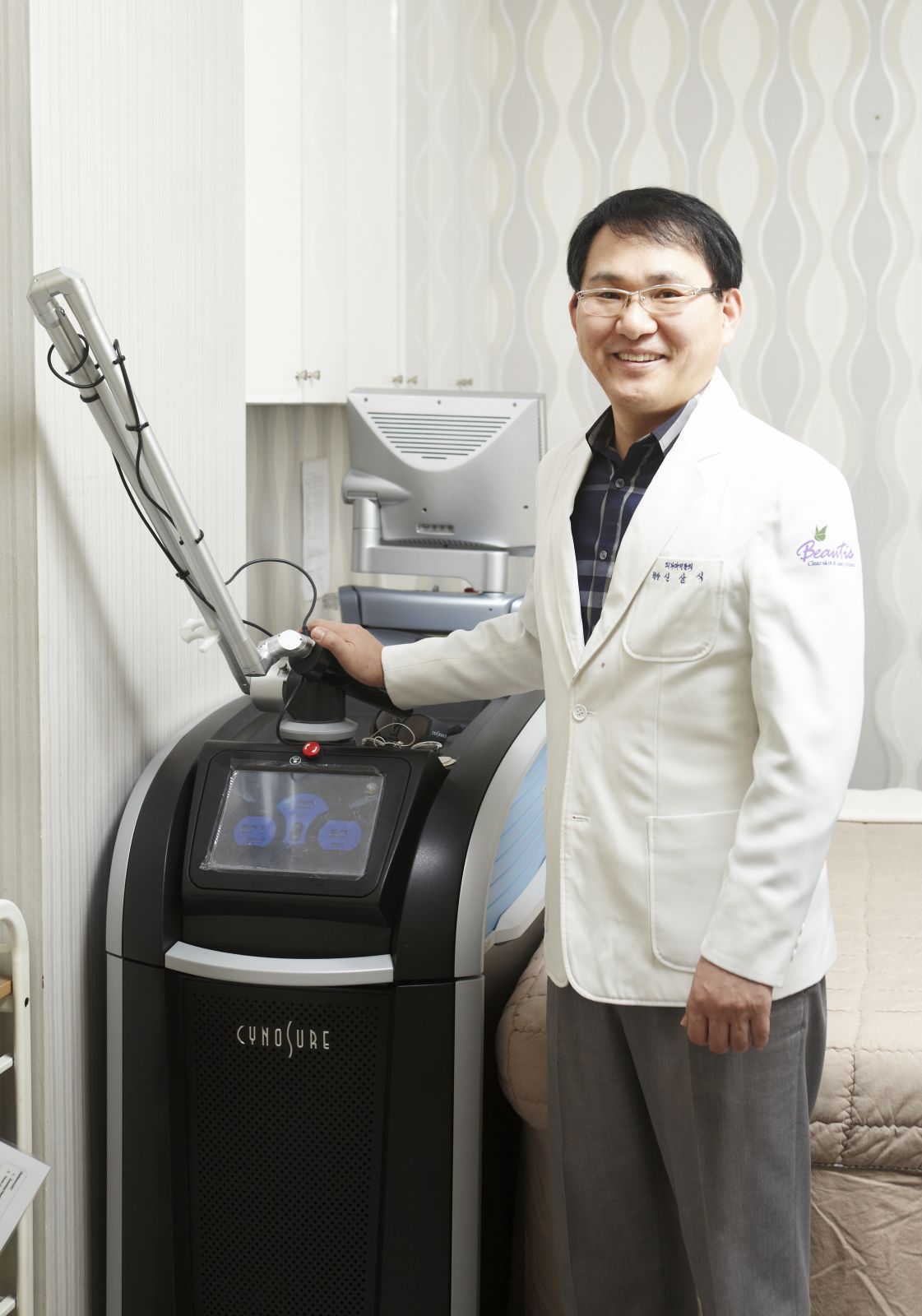 Tell us about PicoSure
PicoSure is the world's very first picosecond laser and is the only laser approved by the Korean health authority that uses 755nm (alexadrite). PicoSure is suitable for following cases: 1) patients who want smooth, clearer skin with youthful and healthy sheen; 2) patients who want to improve epidermal pigmentation, acne scars, and fine wrinkles; and 3) patients who are averse to hyperpigmentation.PicoSure has the unique benefit of causing little to no downtime and visibly revitalizes and rejuvenates the skin in just 15 minutes after treatment. The 755nmPicoSure'sFocus Lens Array has obtained FDA approval for use in pigmented lesions, acne scars, and wrinkles and its efficacy has been shown in various studies and patient testimonials.
Tell us about the process of purchasing PicoSure
Cynosure developed and marketed the first picosecond laser in 2013. I heard of this new laser that was creating a sensation in the US in the tattoo removal market. I thought it would be suitable for treating pigmented lesions in Asians as well and decided to make the purchase.
Comparison between the Q-switched laser and PicoSure
PicoSure's pulse duration ranges from 550 to 750ps. Generally, the picosecond-domain laser has a pulse duration that is 20-100 times shorter than that of the Q-switched laser. A shorter pulse duration allows selective treatment as it limits the damage to the target tissue while leaving the surrounding tissues intact. Moreover, PicoSure delivers a high energy level in a short period of time and can pulverize pigment particles more finely compared to the traditional Q-switched laser.
PicoSure treatment protocol
PicoSure can be set at various parameters suitable for different lesion types. The Focus Lens can be used in skin rejuvenation including pore reduction, acnescar removal and wrinkle removal. The Focus Lens helps induce laser-induced optical breakdown (LIOB) which promotes collagen and elastin remodeling. Moreover, it involves little to no downtime as it does not damage the epidermis. Patients who need to resume their daily activities immediately can particularly benefit from this treatment. The 755nmwavelength has excellent absorption in pigments and effectively removes pigments even at a lower output. Today's trends favor total rejuvenation to just improving the complexion. Therefore, various devices are combined to bring the comprehensive improvement. The toning treatment using PicoSure Focus Lens is optimized for promoting skin regeneration while leaving the base membrane intact.The 755nmPicoSure Flat improves pigmentation. The long-pulsedNd:YAGGenesis toning improves telangiectasia to clear erythema and rejuvenate the skin. This combination brings high patient satisfaction.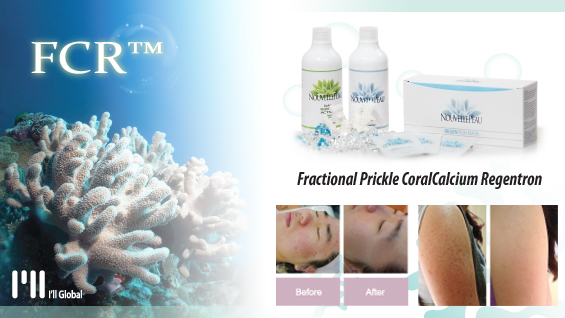 [Advertisement] FCR® (Fractional Prickle CoralCalcium Regentron) – Manufacturer: (www.illglobal.com)]
Minimizing side effects
It is crucial to accurately diagnose the patient's skin type and target lesion. This should be followed with a treatment given at an appropriate level of energy and post-irradiation cooling. Avoid contaminating the treated area and minimize physical stimulation when crusts form to induce faster healing. It is also important to use a sun block that protects the skin from the harmful UVA and UVB.
How PicoSure can be improved
The laser takes a long time to warm up when booting. It does not produce sufficient energy level when treating an extensisve tattoo, and it is inconvenient to have to replace the tip fo the handpiece. I hope these aspects are improved in the near future.
-To be continued-
[Advertisement] FCR® (Fractional Prickle CoralCalcium Regentron) – Manufacturer: (www.illglobal.com)]