▶ Previous Artlcle : #11-1. Female Hairline Restoration
Transplanted hair grows out curly in most cases. Transplanted hair is slightly curled when the donor site hair is straight, and very curly when the donor site hair is curly. When the donor site hair strands are thick, the transplanted hair is likely to look unnatural if it grows curly. Considering this growth of transplanted hair, donor site hair that is too thick may not be suitable for transplantation; thin and soft hair is desirable for a more natural-looking result. Patients should be informed that they may need to straighten their hair when the transplanted hair comes out curly.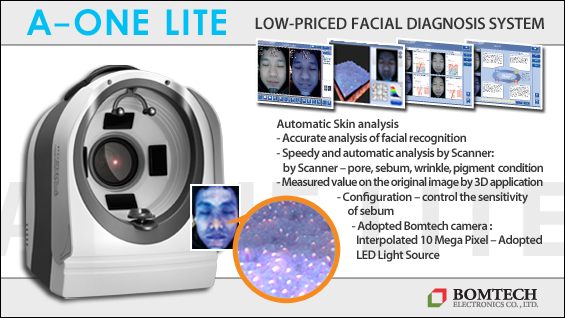 [Advertisement] A-One LITE(Facial Diagnosys System) – Manufacturer: BOMTECH(www.bomtech.net)
Since this procedure is performed for aesthetic purposes, female patients often react sensitively to the donor site scarring from suturing. As younger patients tend to have a larger scar after suture than middle aged patients, the excision should be made at an appropriate width and the suture should be performed in a proper manner.
Local anesthesia should be applied for donor site excision and recipient site transplantation. Hemorrhage can be reduced by avoiding the menstrual period for the timing of the procedure.
I have encountered some patients who wanted their hair transplanted upwards so that they could tie their hair more easily (Figure 3).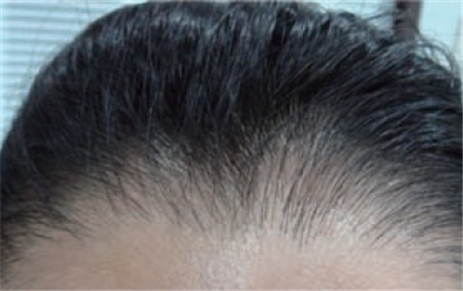 Figure 3.
However, hair should always be transplanted downwards. With upwards transplantation, patients cannot let their hair down and have to wear their hair up or tied at all times. When there is a 'cowlick', the hair may look even more natural by transplanting hair downwards (Figure 4).
For more details on female hairline restoration, please refer to the recently published 'Hair Transplantation' (Hanmi Medical Publishing; lead authors, Hwang Seong-joo & Kim Jeong-cheol).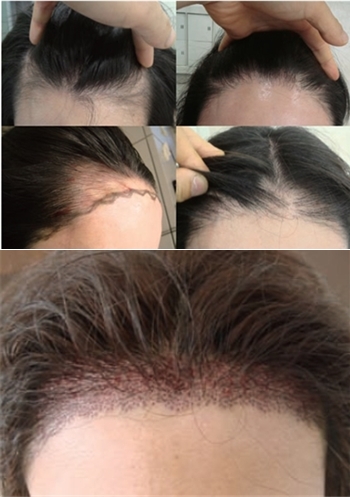 Figure 4.
-To be continued-
▶ Previous Artlcle : #12-1. Hair transplantation in pubic hypotrichosis, eyelash and eyebrow